Spend more time with Nigel Slater - the award-winning chef whose cookbooks have transformed the way we approach food. Slater continues to write a column for The Observer Magazine, is principal writer for the Observer Food Monthly, and serves as art director for his popular cookbooks, which have delighted readers over the last 20 years.

The Top 5 Nigel Slater Cookbooks
Here are our top five
Nigel Slater cookbooks
including a number of unique and easy-to-follow recipes that you can try at home: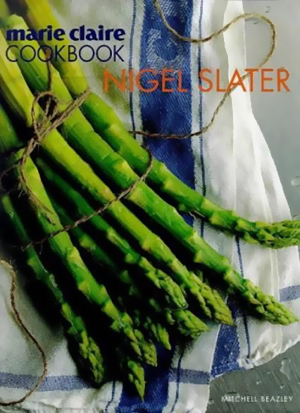 5. The Marie Claire Cookbook (1992)

Nigel Slater's first-ever cookbook is a collection of recipes from Marie Claire magazine. Printed in 1992, The Marie Claire Cookbook has a number of simple recipes that are not only delicious, but are extremely easy-to-prepare. These include snacks and starters, vegetables, fish dishes, meat dishes and perfect puddings.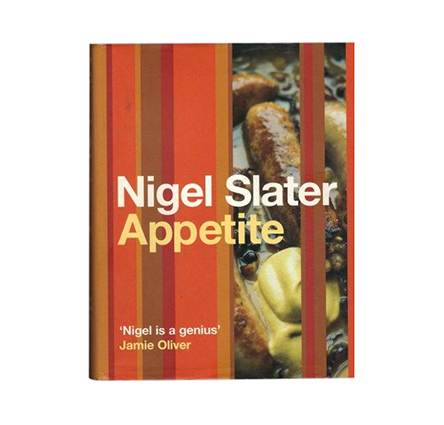 4.
Appetite: So What Do You Want to Eat Today? (2000)
This beautifully illustrated book includes 100 simple recipes, enabling you to make everything from a baked potato to Christmas dinner. Although guides are given on how much you will need, you can use your own judgement when creating a dish.
Appetite was written by Slater to attract those who are less-experienced when it comes to cooking, although there are recipes here that you can enjoy no matter your level of skill.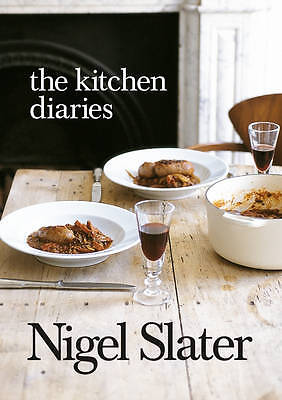 3. The Kitchen Diaries: A Year in the Kitchen (2005)
One of Slater's most popular books,
The Kitchen Diaries
contains a number of easy-to-follow recipes for everyday living, as well as special occasions. Slater has described the food in this book as what he eats at home, and what he cooks for friends and family.
Rustle up something special for Sunday lunch by following the recipes in The Kitchen Diaries - there's sure to be something here for you, including starters, main courses, and desserts that you can try at home and impress your friends with.



2. The 30-Minute Cook (1994)
If you lead a busy life, the 30-Minute Cook is the book for you. Here you will find quick and delicious meals from around the world that you can create in half an hour or less. All the ingredients you will need to create these dishes can be sourced from your local store, meaning this is the perfect guide for even the busiest of cooks.

The 30-Minute Cook was nominated for a Julia Child Award and continues to be one of Slater's most popular releases.

1. Tender: Volume I, A Cook and His Vegetable Patch (2009)

There are more than 400 different recipes in Tender providing everything that you would want from a cookery book. Vegetables take centre stage in this book, and you will find some of Slater's favourite stories from his garden on the pages.

There are a number of ideas for how to enjoy vegetables on their own, or when on the same plate as fish or meat. Recipes include broccoli and lamb stir-fry, broad bean salad, crab cakes, crushed peas, and cauliflower cheese.
Other Cookbooks by Nigel Slater
Nigel Slater has been cooking since he was a child, and his passion for food still remains today. Over the last 20 years, he has released a number of books with recipes that can be tried at home, no matter how good you are in the kitchen.

If you are looking for other cookbooks by Nigel Slater to add to your collection, consider these three:

1. Real Fast Food (2006)

If you live a busy life, Real Cooking will provide you with a plethora of food ideas that you can prepare easily, with 350 recipes that can be prepared in half an hour or less.

2. Real Cooking (2006)
Freshness and flavour is the focus in this collection of mouth-watering recipes, with easy-to-prepare food ideas to broaden your scope in the kitchen.




3. The Kitchen Diaries II (2012)

Check out this sequel to the 2005 bestseller The Kitchen Diaries, which includes over 250 recipes, many of which are taken from Slater's BBC TV series Simple Suppers, Dish of the Day, and Simple Cooking.





Nigel Slater's Toast
Nigel Slater's books always include the finest recipes that you can try at home, with handy tips and practical advice. He demonstrates straightforward cooking ideas that allow you to be flexible and judge for yourselves when it comes to sourcing and adding ingredients to a dish.
His autobiography, Toast: The Story of a Boy's Hunger, became a bestseller after it was released in 2004, and documents Slater's family relationships and childhood.

Toast on the TV Screen
Broadcast on the BBC in 2010, Toast is a made-for-TV drama, which was based on Toast - the autobiographical novel by Nigel Slater. Starring Helena Bonham Carter, Ken Stott and Freddie Highmore, Toast received a gala during the Berlin Film Festival in 2011. The film documents the childhood of Slater, who has said he found solace in preparing food, after his mother passed away when he was only 9.
Enjoy Your Meal!