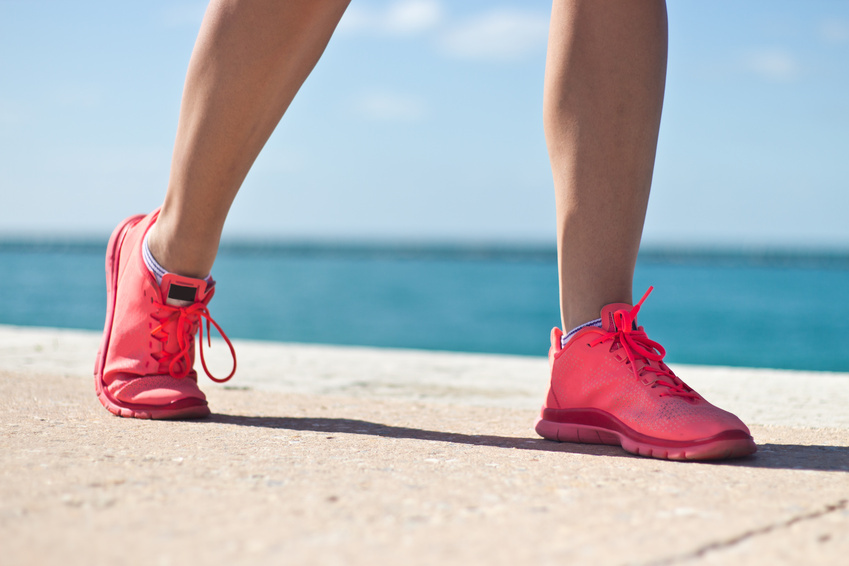 The Nike Shox line of running shoes feature carved out columns and a Pebax dispersion plate to absorb powerful impacts during long distance runs. Nike developed the proprietary responsive stride technology to allow runners to move about all types of terrain for dozens of miles. Runners who want to purchase a pair of Nike Shox running shoes should learn about the shoes, technology, and sizing before they buy the shoes to be fashion friendly.
Shox Technology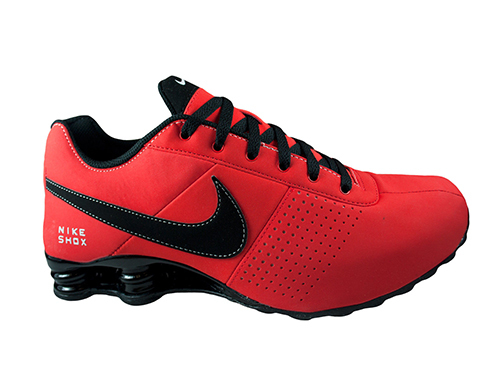 Standard Nike Air shoes contain thick cushion support in the sole of each shoe to absorb strong impacts. Shox running shoes contain a number of hollow columns that spread out the energy caused by the impact of each foot. The hollowed columns lie underneath the Pebax plate to provide runners with a smooth, shock absorption pair of Nike trainer shoes. Runners should consider Shox technology, since it means they no longer have to compensate for painful impact shocks during long distance races. The feet remained positioned in the centre of Shox shoes, which also mitigates the pressure on ankle and knee joints.
Nike Shox NZ iD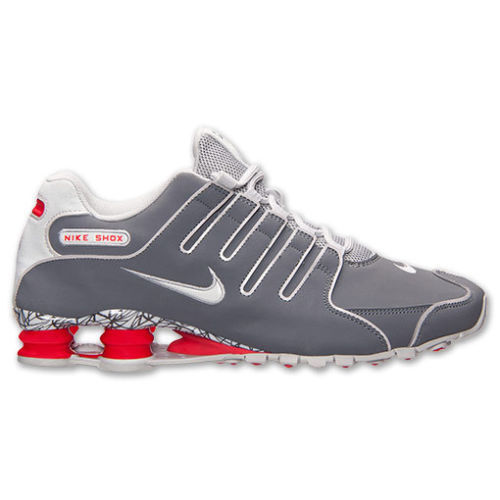 As the most popular style of Nike Shox running shoe, the NZ iD is a sturdy, yet comfortable running shoe for both beginners and runners who have accumulated hundreds of kilometres. Nike designs the Shox NZ iD line of running shoes to support runners who log a large number of miles per week. The upper in the NZ iD comes from a single piece of high-absorbent rubber, which enhances stability and durability. Nike's innovative finger design ensures the foot remains in place at the midfoot point of the shoe. Nike offers the NZ iD for men, women, and children, as well as constructs the shoe using material choices such as reflective leather, pebbled leather, smooth leather, and brushed alloy.
Authenticity
The popularity of Nike Shox shoes has created a niche for faux models of the running shoe. Consumers can verify the authenticity of a pair of Shox shoes by ensuring the shoes possess the correct colour designs and Nike's listed colour schemes for each Shox model. Nike does not incorporate standard colours, such as blue and white, in Shox shoes. Instead, the sporting goods manufacturer utilises colours such as ice blue and metallic silver. The colour lists for Shox running shoes appear on the side of the shoe box.
Nike Shox Size
Size matters more for Nike Shox shoes than it does for most other types of running shoes. The feet must settle in the right places of the shoe for runners to enjoy optimal comfort and stability. Some Shox shoe models come in wider styles, which help runners who must deal with balance and posture weaknesses. Measure your feet at home and closely follow the UK shoes size chart for men's, women's, and kids' athletic shoes.