Nioxin has recently become a popular choice for sufferers of hair loss, hair thinning and a receding hair line. It claims that its 3 part Nioxin kit is a new technology which can thicken hair within 4 weeks and a few users have said that it has done wonders for the hair. If you wish to buy one of these kits, you can choose between six different systems, one designed for every hair type and stage of hair thinning which can range from £17 - £22.

Although the process through which Nioxin works has not been made clear on the website, it is meant to work in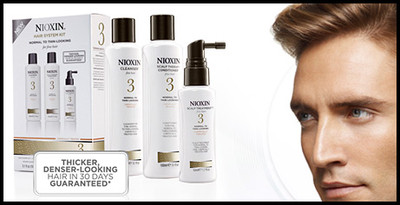 three stages:
Cleansing
- It removes the impurities and sebum in the scalp collected over time to provide an 'optimal scalp environment'.
Optimise
- The scalp conditioners then control the moisture balance and provide hair resilience.
Treat
- Nioxin then finally thickens each hair strand using its unique botanicals and antioxidants.
How effective is this shampoo? Are its claims true?
There are several flaws with what Nioxin tells us about their product as well as many negative user reviews complaining about its side effects.
Firstly the cleansing stage many have reported is just a harsh washing agent which runs the risk of damaging your scalp by over drying. Although this may be rehydrated through the conditioner there may be long term unreported effects. Unfortunately, Nioxin have done what so many other companies do to create volume and thickness in the hair - add chemicals which
artificially and temporarily thicken or swell the hair shaft
. This may cause
inflammation
in your hair which is the main cause of hair loss.
DHT is usually what creates inflammation in the scalp which causes hairs to fall out, so using this product may have the same effect. In fact, many users have complained about severe hair loss after using this product and hair falling out much more easily.
Nioxin claims that 70% of its users will experience faster hair growth after 4 months use with shinier looking hair. The truth is many hair products including horse shampoo have the ability to do that, but very few can actually provide thicker hair which does not immediately thin and fall out when use of the product has stopped. Many hair products simply use a layer of fatty oils which gives the appearance of shinier hair but by no means is the hair strand healthier. This may result in weaker hair altogether once use has stopped.
Some people have reported even more serious side effects from using Nioxin such as
dizziness
and an
abnormally fast heart rate
. But although these are fairly harmful effects, Nioxin does have one upside to it.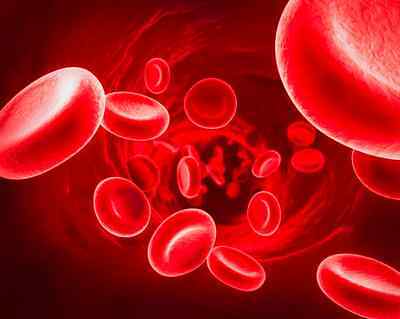 It has the potential to reduce the rate of hair loss by improving blood circulation because it works in a similar way to the drug Minoxidil. It
dilates the blood vessels
on the scalp which allow greater blood flow and reduce the inflammation which is causing the hair loss in the first place. However this all comes at a cost due to the strong chemicals used in it which can be toxic to your body if used for an extended period of time.
So what is the verdict?
After viewing many user reviews, analysing feedback from scientists and comparing it with other brands we have reviewed, the verdict is to avoid using if Nioxin. It may be too strong for the average scalp and if you are like 80% of hair loss sufferers, then you do not want to experiment with a product that can potentially clear your head of any remaining hair you might have. There have been no independent experiments on the safety of this product so you are better off using an FDA approved drug.
But there are other options too. These are the more natural alternatives which accomplish the same reduction in inflammation by
improving blood circulation without the harsh chemicals
damaging your scalp.
One specific one is called the
Taoist Soap
. It is made from rare clay and herbs found in the deepest parts of the korean mountains which works by detoxifying the scalp. The thickness which comes from this soap is long lasting and does not immediately stop after using it because it works by revitalizing the scalp with the essential nutrients which thickens hair right down from the hair follicle.
Till date we have not found any negative user reviews on this product so whatever they are doing must be working!
But if you are a sufferer of thin hair and you truly want results - using a different product is not enough on its own. There are many aspects and causes to hair thinning and these should be tackled all at once.
Don't wash your hair as frequently which can cause it to dry and become brittle. These are early symptoms of hair thinning.
Instead you can grab some coconut oil or immortal's oil and massage it on to your head for 15 minutes everyday and then even sleep with it on. You will notice your hair increase in volume, shine and strength within days.
If you do not have a good diet, that should be fixed. If you constantly eat processed, fried or sugary foods, these can cause inflammation in the scalp leading to more hairs falling out or thinner hair. Replace these foods with more leafy greens and baked foods. However processed junk should be completely eliminated because it can do a great deal of damage to your organs too.
Protect your hair from other environmental damage such as using hair dryers, wearing a cap, swimming with your out in chlorinated pools. All these either directly damage hair strands or block circulation.
Two words - Stress relief. People underestimate the effect stress has on their bodies, more importantly in this case - your hair! It can directly trigger the inflammation in your scalp and also cause free radical damage. You might think you do not stress much but to truly find out you need to practise sitting quietly and breathing. Depending on how many thoughts come up when you just silently sit and breath with your eyes closed is how much you could be stressing without realising.