Whether you need to deal with a DIY emergency or want to carry out alterations, a good DIY book can help you complete any job quickly and without fuss. The DIY books available on eBay include manuals that explain everything from decorating to bathroom installation. The 'Collins Complete DIY Manual' covers all aspects of DIY, while 'Renovating for Profit' explains how to make changes that boost the value of your property. 'Home Plumbing Manual: The Complete Step-by-Step Guide' provides detailed instructions for dealing with any type of home plumbing issue.
'Collins Complete DIY Manual'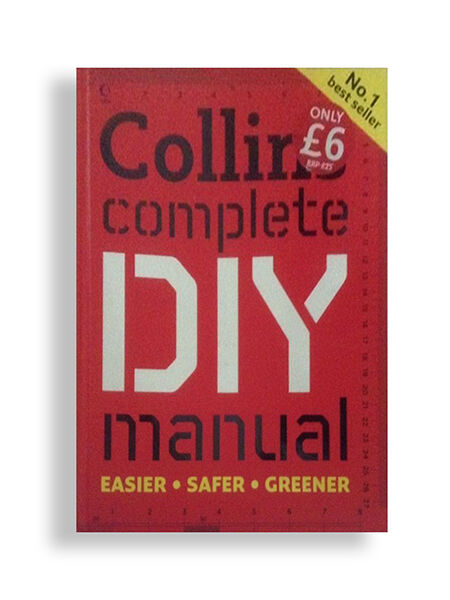 'Collins Complete DIY Manual' by David Day and Albert Jackson has sold more than 3 million copies. The manual includes detailed instructions about a host of DIY tasks, from repairs and decorating to plumbing and electricity. Photographs and illustrations add depth to explanations. Buy an updated version to obtain accurate information about changes to building regulations, particularly those that pertain to electricity, such as Part P legislation and cable colour revisions. Updated versions of this book further contain information energy-saving building home modifications and environmentally friendly materials. The Collins DIY Manual is suitable for beginners, experienced enthusiasts, and professionals.
'Renovating for Profit'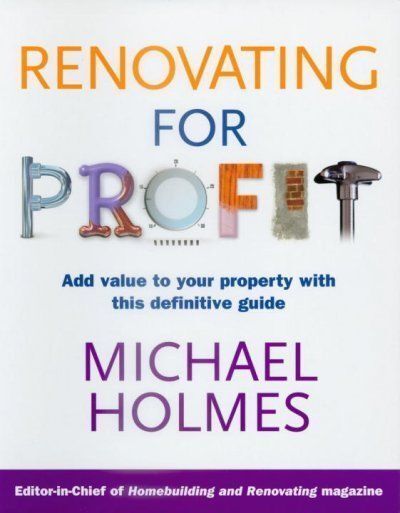 'Renovating for Profit' by Michael Holmes explains how to make the most of your property investment by carrying out the right types of renovations. The author is a journalist and property TV show presenter who has renovated more than 25 houses. This detailed DIY book includes all significant aspects of home improvement, including installing double glazing, upgrading central heating, adding conservatories, carrying out basement and loft conversions, and renovating bathrooms and kitchens. The text is authoritative, practical, and easy to understand. It contains invaluable advice for people who want to make a home more practical and comfortable while increasing its value.
'Home Plumbing Manual: The Complete Step-by-Step Guide'
'Home Plumbing Manual: The Complete Step-by-Step Guide' by Andy Blackwell is a Haynes manual that explains how to carry out plumbing repairs and installations. The book covers everything from dealing with leaking taps to installing a new bathroom. It is up to date and explains plumbing techniques and solutions in a clear, light-hearted manner that inspires confidence. This DIY book includes information about environmentally friendly technologies and plumbing fixtures as well as alterations that could shrink your carbon footprint and bills. The manual is suitable for beginner and experienced DIY enthusiasts.