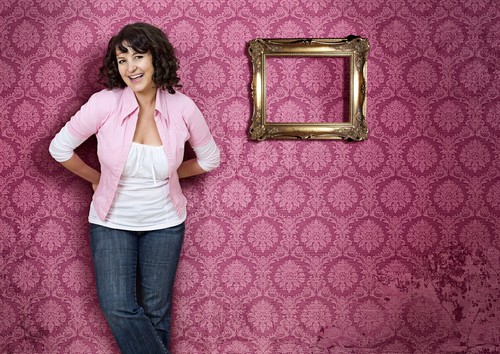 Wall hangings are a simple and effective way to accessorise a room. The umbrella term "Wall Hangings" can be used to describe a wide variety of different items, including canvas artworks, wall sculptures, tapestries, and metalwork, to name but a few. Breaking away from the more traditional types of wall art, more and more people are choosing novelty wall hangings to accessorise living spaces. The range of products available in this category offers a wide choice for consumers searching for a specific style of artwork to adorn a living area or create a specific effect.
Choosing Novelty Wall Hangings
Working out which novelty wall hanging is best can prove to be a tricky task. The best starting place for working out which to puchase usually begins with an assessment of the reasons for purchasing the wall hanging in the first place. Once these are clear, making the final decision becomes easy.
Fitting with the Season
Some may buy seasonal wall hangings to use at a particular time of year, such as Christmas or Halloween. Popular styles may include wreaths, wall plaques, or individual hanging decorations. Beadwork, garlands, bunting, and banners are also popular types of seasonal wall art.
Matching with the Era: Retro Style
Retro wall hangings can be used to recreate the look of a certain era, or alternatively may be used for humorous effect, or to add a quirky or kitsch touch to a room. Traditional Metal advertising signs look effective on walls in a kitchen, dining room, bathroom, or hallway. A handmade piece, such as a rug or tapestry, creates a focal point in a lounge or bedroom. Unusual, one-off pieces may include hessian sack art, collections of cigarette cards, and ethnic wall hangings. And, of course, no retro-style room would be complete without a set of vintage flying ducks on the wall.
Themed Room
Novelty wall hangings are an ideal way to add a finishing touch to a themed room. For example, a bedroom with an undersea theme could be accentuated by means of wall art featuring fish, boats, mermaids, life rings, anchors, and bubbles. A living room with an oriental theme may feature tapestries, ceramic sculptures, wooden artworks, or canvas wall art. Novelty wall hangings complete a themed room and help all aspects of the themed decor come together.
Focal Point
Novelty wall hangings are often used to create a focal point, or add drama or impact to a feature wall. Decals are an easy and inexpensive way to achieve this, and they come in many different sizes, including feature pieces that cover an entire wall, or smaller individual stickers that can be placed around a room to create a flow-through effect from wall to wall. Bold pieces of canvas art in bright colours and contrasting textures are also a good way to draw the eye to a certain part of a room. Alternatively, a large metal wall sculpture could be used as a focal point in a more contemporary-styled setting.
Using Novelty Wall Hangings in Different Part of the Home
The way that wall hangings are used in the home will depend much on the existing style and decor of the home, as well as the type of building. It would be a mistake to think that novelty wall hangings all come under the category of kitsch and humorous pieces. Novelty wall hangings can also include one of a kind artworks, handmade decorations, and traditional crafts. The selection of wall hangings in this category offers artwork to suit every individual style and taste.
Living Room
The living room is usually a sanctuary where people can relax. For those with more subdued tastes, small, handmade wall hangings, made using traditional crafts may be used to create a cosy atmosphere in a lounge. Tapestries also add a feeling of warmth and cosiness to a room. In contrast, those who prefer a less traditional living space may wish to use wall decals, canvas art, or sculptures to breathe new life into a vibrant living area.
Hallway/Entrance
Novelty wall hangings can be used to make a hallway or entrance more welcoming. Wall plaques, metal advertising signs or ethnic art can be used to brighten up hallway areas.
Bedrooms
Novelty wall art can be used to add stunning effects to children's bedrooms. Large wall stickers, murals, posters, and sculptures can help to create a themed room, or help to create a personal space for the child. Some wall hangings come with a personalisation option so that children can have their own name or message featured on the bedroom wall. An adult bedroom can be enhanced by the use of ceramic wall sculptures and delicate, handmade ornaments, hung from ribbons on the walls.
Kitchen
Metal advertising signs are popular in the kitchen. Alternatively, contemporary metal signs are available with humorous phrases or remarks. Kitchen-themed wall art may include decals, wall sculptures, ceramic plaques, or decorative shelving.
Bathrooms
Tile and wall decals can look effective when used in a bathroom. Framed prints, ceramic sculptures, shaped mirrors, and nautical-themed wall hangings are also particularly well suited for use in a bathroom, although much will depend on the style of the bathroom and existing fittings.
Office
Novelty wall hangings can create an interesting focal point on an office wall. Canvas art, wall signs, and framed prints are particularly suitable for this setting and help to brighten up a dull work space.
Buying Novelty Wall Hangings on eBay
eBay has a wide selection of novelty wall hangings available to purchase. From the main Categories menu, select Home, Furniture & DIY and then from the submenu, select Home Decor. Then scroll down the left hand side of the page and find the heading wall hangings. The first heading on the left hand side of this page is Style. Click on the blue choose more option underneath the Style heading. This will bring up a box featuring different categories of wall hangings in alphabetical order. From this menu, check the box next to the word Novelty and then click on the blue Go button at the bottom of the box. Alternatively, buyers can type ''Novelty Wall Hangings" into the eBay search bar at the top of the page. The search can be further refined by using the menu on the left hand side of the page to filter the results. For example, on the main page for novelty wall hangings, there is a menu that allows buyers to filter items based on style, main colour, material, condition, price, room, location, and buying formats. Buyers can choose the Buy it Now function to purchase an item immediately, or they can enter a bid in one of the auctions. Smaller items will most likely be delivered by post or courier, but larger artworks may be available to collect in person only. This option eliminates delivery costs and allows the buyer to inspect the item at the time of purchase. eBay also offers buyers the option to purchase items from outside the UK, which allows more access to rare items and one-off pieces.
Conclusion
The eBay category Novelty Wall Hangings encompasses a wide range of diverse artworks. Items in this category may include seasonal decorations, such as festive wall hangings, spring bunting, Halloween decorations or romantic valentine hearts. Fans of retro and kitsch items will find a huge selection of items, including vintage advertising signs, metal plaques and canvas art featuring pop art, cartoon and comic book characters. Novelty wall hangings can be big and bold, adding drama and impact to a room, or small and dainty, adding a subtle accent touch to a living area. Novelty wall art can be used to transform a child's bedroom, make a living room cosier, or liven up a dull office wall. By using wall art in different ways, individuals can create a living space that is unique to them, showing a sense of style that reflects one's personality. eBay offers a vast choice of items in this category and there is something to suit everyone. Well placed wall hangings can help turn a house into a home.