Since Tiffany and Co introduced the Tanzanite Gemstone to the market, it has now become widely used as a gemstone for Tanzanite Rings, Tanzanite Earrings, Tanzanite Pendants, Tanzanite Bracelets and much more.
Tanzanite Love Poem
Tanzanite sing
Tanzanite ring
Tanzanite bring
My love to you
History, Legends and Lore.
Tanzanite is Decembers' Birthstone and associated with all kinds of 24th anniversaries. Tanzanite is believed to have powers to help expand physical and mental sight and is also beneficial to the skin
Tanzanite is the "fashion gem" of the Millennium, but due to demands outstripping supply there is thought to be only a few years of mining left.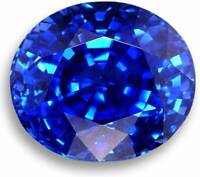 View all our Amazing Tanzanite Rings
History of Tanzanite
Although there are numerous versions as to its finding, it is not known for certain who exactly found the first crystal. According to legend, it was Masai herders who were actually the ones who originally discovered the stone, when a lightning strike set the surrounding grasslands of Meralani on fire
Tanzanite (blue/purple variety of the mineral zoisite) was officially discovered in the Meralani of Northern Tanzania in July of 1967, when a local Maasai tribesman found a piece of translucent crystal near Mount Kilimanjaro and fascinated by its blue-violet hue, he decided to share his find with other gemstone collecters in the region. They assumed this new finding to be non-precious.
Later these blue stones arrived in Nairobi for further examination and then on to New York, where they arrived at the Gemmilogical Institute of America (GIA). Here they were identified and named as "Tanzanite". They were then faceted in Manhatten by Tiffany & Co who hailed them as "the most exciting event of the century", and went on to launch the marketing campaign that has led to Tanzanite becoming one of the world's most popular and exclusive gemstones, used in all aspects of Jewellery manufacture and design.
In 2002 the first change in more than 90 years to the " birthstone list" was applied by crowning Tanzanite as the December Birthstone. The Tanzanite Foundation now advertise this gemstones as 'the universal birthstone' or the 'birthstone of life'.
In June of 2003 the Tanzanian cutting industry and government, in an effort to expand the local economy and stabilize the industy, introduced measures banning the export of rough tanzanite over 1ct. Although the short term local results were promising, the far reaching effects were extremely disappointing. The Indian city of Jaipur for example, relied on 30% of total finished gemstone exports being Tanzanite, so the ending of importing Tanzanite as raw materials was obviously very serious.
Worldwide, the market for rough tanzanite is estimated to be worth approximately US$100 million per annum and it is estimated that 80% of all rough tanzanite is cut and polished in India, for onward selling to the USA, Europe and, to a lesser extent, the Far East. The worldwide market for polished tanzanite at wholesale is estimated to be worth between US$150 million and US$200 million per annum, with margins between rough and polished typically around 30%.
Over the past few years Tanzanite has become one of the worlds most popular coloured gemstones. In South Africa it is currently outselling diamonds, the same is a distinct possiblility for the near future in the Australian market. In developing markets such as China and India it is quickly gaining more and more popularity, further stimulating growth.

Tanzanite shows true "pleochroism"- the viewing of different colours from different directions within the stone, alternately sapphire blue, violet, and sage-green depending on crystal orientation. When you look at our Tanzanite Jewellery in daylight, they exude vibrant royal blues, but under candlelight they show off luxuriant deep purple hues.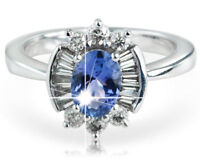 View our Beautiful Tanzanite Rings
Giving a piece of jewellery containing a Birthstone gem will offer the wearer good luck and protection. Monthly Birthstones symbolize the month of birth according to the Gregorian Calender.
With some of the lowest Tanzanite Jewellery prices anywhere online you can be sure that buying your Tanzanite Jewellery from us is simple, hassle free and an enjoyable shopping experience. In our collection of Quality Tanzanite Jewellery, you can find a vast range of Tanzanite Pendants, Tanzanite Rings, Tanzanite Earrings, Tanzanite Bracelets, and much, much more!
visit NuttallsofChester.co.uk for all best quality Tanzanite Jewellery