A teddy bear artist handcrafts an OOAK (one-of-a-kind) bear so that you purchase a bear unlike others made by each artisan. Your OOAK bear is different right down to the embroidered nose, eyes, ears, stuffing, and outer material used by the artist. See what makes these bears truly different and suitable for bear collections or keepsakes for children.
Miniature Bears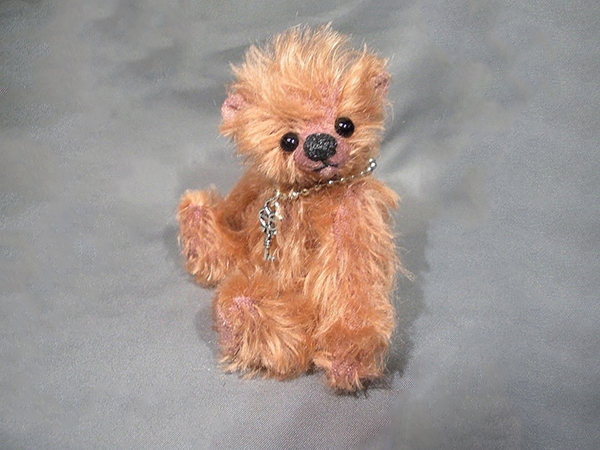 A bear designer creates artist bears from beginning to completion and specialises in making OOAK miniature bears, especially appealing to a discerning buyer. Look amongst eBay sellers for a bear which measures no larger than 3.25 cm or a scale of 1 to 12. The crocheted bear fits in a dollhouse or sits on a shelf with other miniature artist bears. Buy a larger miniature bear measuring 10 cm made by well-known artist, Elizabeth Leggat, who specialises in using antique and vintage textiles to construct her teddy bears. The bear has glass beads inside, which adds weight, wool paw pads, embroidered black eyes and nose, and is a 2008 limited-edition bear. The artist names each artist teddy bear, and many sellers include a certificate of authenticity with purchase.
Bears Made from Mohair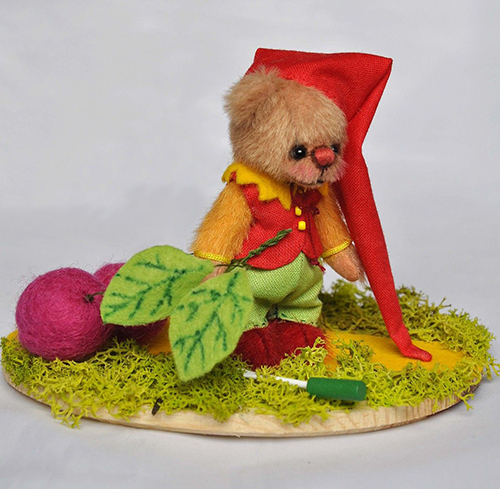 OOAK mohair bears are desirable amongst purchasers since the fabric made from Angora goat hair feels like silk and resembles real fur, so that you want to cuddle the bears. Additionally, mohair has a high glossy finish, is hard-wearing, and dyes well. Artists airbrush the fabric to give it a realistic appearance. Look through a generous selection of mohair artist bears such as a large OOAK bear measuring 56 cm tall, wearing a collar with bell, and has big feet and long limbs. Designers fill the mohair bears with wool, polyester, or other material. Choose a shaggy mohair panda bear or a black bear resembling a Steiff bear with a shaved muzzle. A beige mohair bear fully jointed wins your heart with its brown polymer nose and black, shiny glass eyes.
Bears with or Without Clothes
Choose your OOAK bear with or without clothes. Artists sometimes add scarfs, bows, dresses, jackets, or one-piece rompers. If you make children's clothes, you can sew garments for a teddy bear. Should you decide to purchase teddy bear clothing, look for hand-knitted and factory-made garments. Purchase Build-A-Bear Workshop outfits to include two-piece ensembles along with shoes, socks, caps, and other accessories for OOAK bears, small to large.