+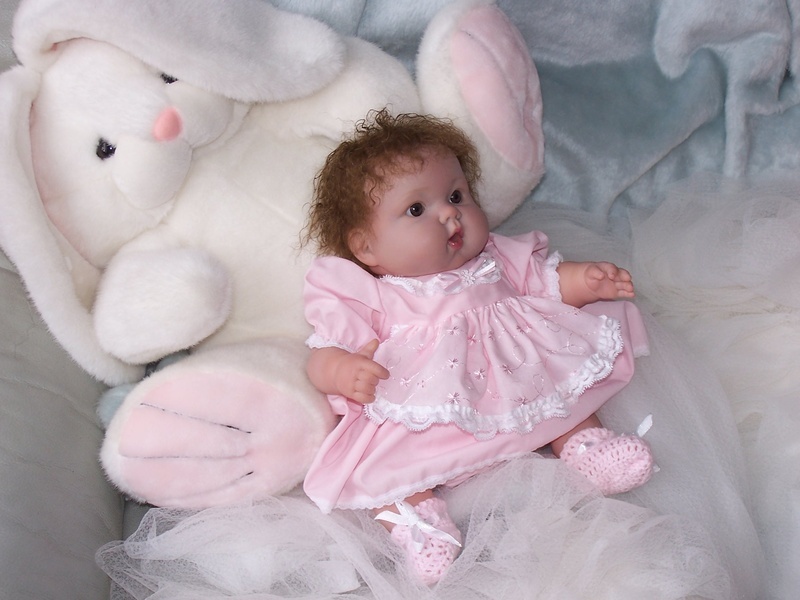 One-of-a-kind (OOAK) dolls, more commonly referred to as OOAK dolls, are typically meant for display, rather than play. These collector's items are generally handcrafted or painted, often to the specifications of the buyer.
OOAK Reborn Dolls
OOAK reborn dolls were originally mass-produced but have since been cleaned and repainted. Perhaps the most sought-after type, they are renowned for their realistic makeup. Reborn dolls are often produced to exact buyer specifications, many of whom offer a picture of their baby as a model. OOAK baby dolls are quite expensive and take a long time to create, as the artist must apply multiple paint layers to produce accurate skin tones. The reborn head alone can take up to 24 hours to finish; each hair, often human hair, is individually stranded. Still, weight pellets or sand is added to the doll's interior to provide it with a realistic weight. Additional noteworthy features may include umbilical cords, electronic devices to mimic a heartbeat, and magnets within the mouth to allow for pacifier use. Buyers can purchase OOAK handmade dolls fully assembled or find a reborn doll kit requiring buyer construction.
Miniature OOAK Dolls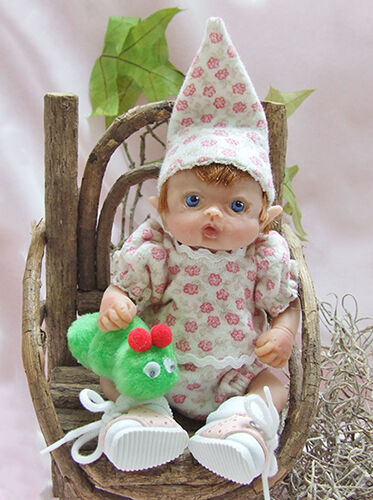 OOAK miniature dolls measure up to a mere 7 cm in length. Handcrafted, these dolls feature intricate detailing. Generally sold without accessories, they need the buyer to complete the look. Perhaps the most popular type is baby fairies; these OOAK fairy dolls are crafted from polymer clay and consist of a doll base, to which buyers can add wings, clothing, and hair. Still, porcelain and plastic OOAK dolls prove popular. Plastic varieties generally have joints, allowing the dolls to be positioned in different poses. Similar to OOAK reborn dolls, these miniatures are often crafted to buyer specifications.
Fantasy OOAK Dolls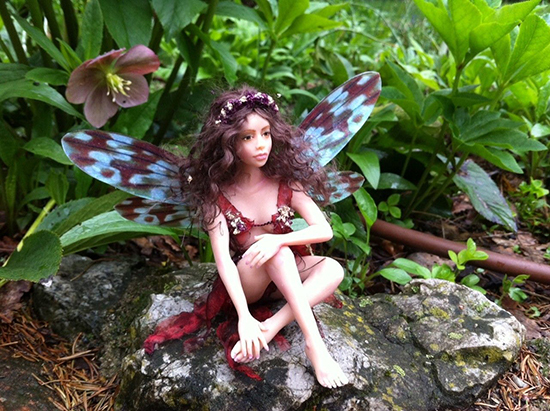 Fantasy OOAK dolls depict fictional characters, such as OOAK fairies and mermaids. Still realistic in makeup, they are often crafted from polymer clay and painted with acrylic paints.
OOAK Customised Barbie Dolls
Many artisans use the blank base of Barbie dolls to depict famous characters. After removing the makeup, colouring, and clothing, the Barbie is then repainted and clothed to the crafter's own specifications. It may retain the original hair colour, or the hair may be dyed to achieve a desired look. These OOAK Barbie dolls are renowned for their affordability.
OOAK Knitted and Crocheted Dolls
OOAK knitted and crocheted dolls are crafted from a pattern before being uniquely dressed and stitched. The use of different sized knitting needles and crochet hooks can drastically alter the size. The facial expression of the doll may be sewn on with yarn or glued using buttons or felt. Still, one-of-a-kind clothing is added to finish the look.