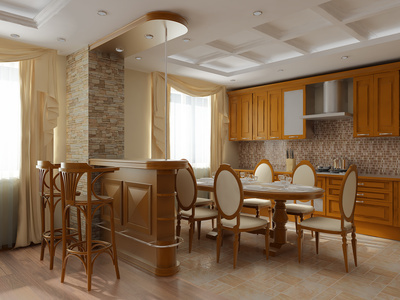 A timeless wood with many benefits, oak is commonly used for household furniture. When selecting dining chairs, choose well-constructed solid oak options in a style and colour that enhances the dining room decor. A set of quality oak dining chairs lasts the test of time, even providing seating for future generations.
Quality Material and Construction
Look for solid oak chairs. Keep in mind that many manufacturers use pine instead and apply an oak veneer. Pine is a softer wood not as durable as oak. Additionally, check the construction, as uneven legs causes wobbling when people sit on them.
Comfort and Design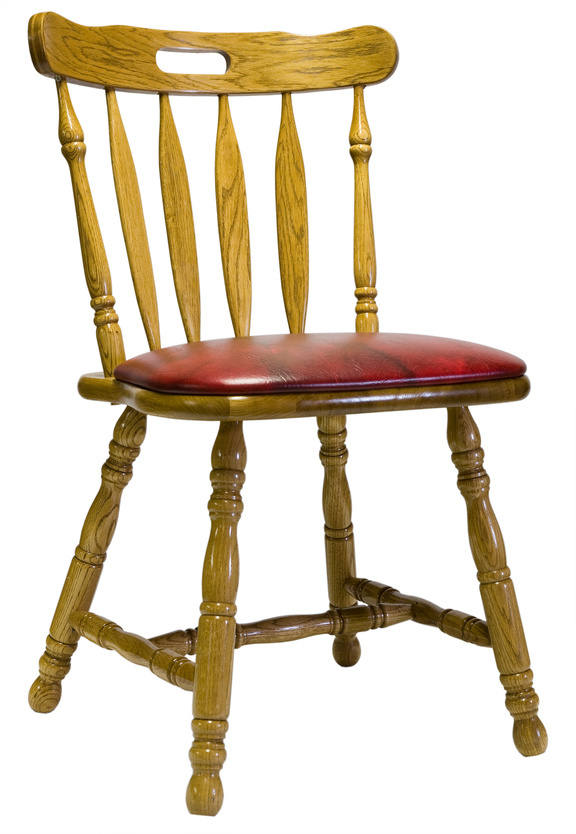 Quality oak chairs are comfortable. Particular features, such as a cushioned seat, can make a world of difference. Wood is not comfortable to sit on for a long period unless it contours to the shape of the body. Choose oak chairs with ergonomic, curved backs that diners can lean back on comfortably. Fabric oak dining chairs have a wooden frame covered in fabric, except for the legs, and feature ample amounts of cushion.
Styles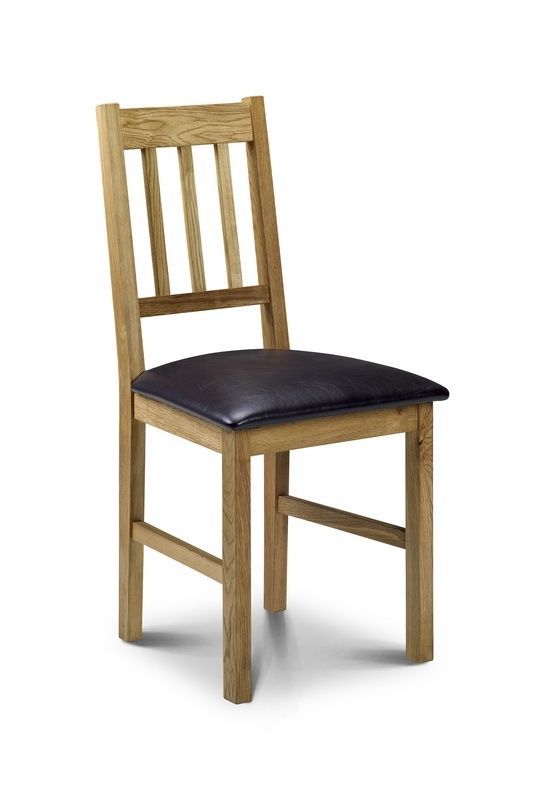 Look at the shape and design of the oak dining set. French-style ones feature ornate carvings and darker stains. Country-style oak chairs are much simpler shapes with straight lines and a lighter stain. Some are even pre-stressed to give them a rugged appearance. Since the dining set is the centrepiece of the room, it can dictate the kind of decor that must go into the space.
Varnish
Natural, unfinished oak comes in red or white shades, but manufacturers stain oak in all sorts of colours. Those shopping for a set of 4, 6, or 8 oak chairs for an oak table that they already have should choose the same stain as the table. As a last resort, buyers can sand them down and stain them all in the same colour. However, mixing and matching dining room sets is popular as well to create a shabby chic look, but again, the stains need to complement each other.
Vintage and Antique Oak Dining Chairs
Another option is to purchase vintage or antique oak chairs to fit into a more traditional decor. Keep in mind that they sometimes only need minor repairs to restore them to their former glory. Such repairs include replacing the hardware, updating the upholstery, and evening out the legs. Additionally, owners can condition the wood to diminish the appearance of small scratches and dents.