Choosing an Office and productivity product.
It seems that an awful lot of eBay users are rushing around buying dubiously licensed academic versions of microsoft office from various eBay shops. If you are in need of an MS Office compatible office suite but don't want to comit yourself to spending over £70 on an OEM or Academic licensed product that you may not even be elligible to use legally then you may be interested in the following Free software.

Openoffice.org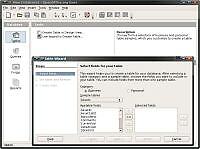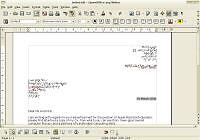 Openoffice is an excellent Open Source office suite which is actively developed by a large community of volunteers as well as Sun microsystems as a base for their own Star Office suite, it consists of
A Word processor called Writer
A Spreadsheet called Calc
A Presentation program called Impress
A Diagram and Drawing module called Draw
An Equation editor called Math
And an Relational database called Base
These modules come together to form one of the most comprehensive Office suites available today. Openoffice makes use of the Open Document Format(ODF) to ensure future availability of documents, because ODF is an Open Standard (ISO26300) it is fully documented, ODF, unlike Microsoft office formats, was created with data accessibility in mind, where the MS office formats are designed to restrict your freedom, ODF is designed to allow you to access you documents and data in whatever manner you wish.
ODF doesn't mean that OpenOffice isn't compatible with other suites, Open Office is quite capable of loading and saving files created by MS Excel, Word and Powerpoint as well as a wide array of other legacy file formats.
The most popular feature is of course the Price tag, OpenOffice.org is completely Free, not only can you Download the full suite for free from their website but, should you want to, the license terms permit you to download and modify the source code under the terms of the GNU LGPL, while this may sound very complicated and technical but the long and short of it is that no one can take away your rights to use this software.
You can obtain OpenOffice in a number of ways, since this is an eBay guide i should first mention that an ebay search for Open Office will produce plenty of results, unfortunately, this being eBay, most of the listings are attempts to make money out of free software by misrepresenting and overpricing it, even listings starting at 99p are bound to have extortionate shipping costs. That's not to say that there aren't honest people selling Open Office on ebay at sensible prices, it's just that i can't see anyone who i could honestly recommend at this stage.
The other option for obtaining Open Office is to visit
www.openoffice.org
and click the
Get openoffice.org
link.
So, now you've got no reason not to try out OO.o before you waste your money on other options, It is very easy to install and uninstall Open office so it's easily removed if you feel it's not suitable.
Minimum system requirements for OO.o 2.0.3 are outlined below:
Windows version requires: Windows 98, Windows ME, Windows 2000 (Service Pack 2 or higher), Windows XP, Windows 2003.

Linux Version requires: kernel version 2.2.13 or higher, glibc2 version 2.2.0 or higher
128 MB RAM
200 MB of available disk space
800 x 600 or higher resolution with at least 256 colours
*This is just a guide, the software may run acceptably on lesser systems
AbiWord
If you are in need of a basic word processor but your computer is very old and might struggle with OO.o you may wish to visit
www.abisource.com
and download Abiword, a nice lightweight Word processor suitable for use on older hardware or if you just like your word processing lightning fast.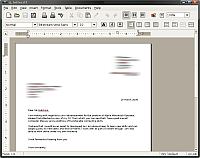 Please contact me if you have any questions or suggestions.