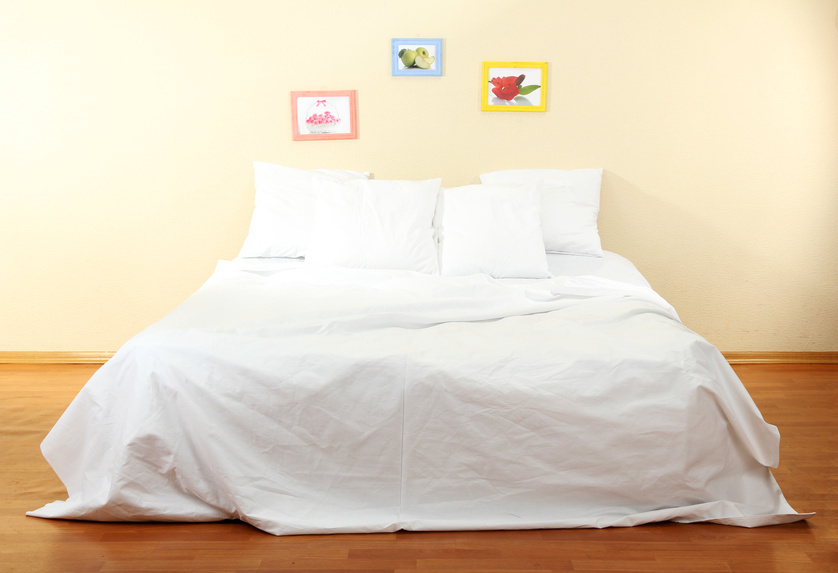 Fitted sheets go a long way toward preventing the corners of the bottom sheet from coming loose, leaving feet and toes exposed to bare mattress or mattress covers. Not only do cotton fitted sheets prevent major wrinkles under the body while sleeping, but they present a neat appearance. Organic cotton fitted sheets do all of this and come from organic sources, so buyers should research them before making a purchase.
About Organic Cotton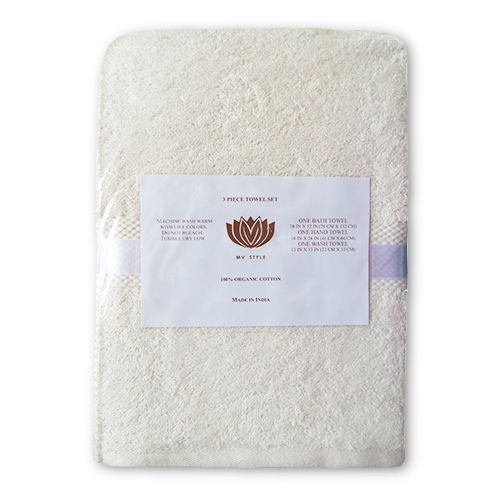 Ancient civilisations produced cotton for fabrics in much the same way growers cultivate and harvest it now. Topping the list of the most used fabric around the world, cotton is part of our daily lives. Cotton has a variety of uses, including organic towels, shoestrings, organic cotton baby clothing, and the sheets we sleep on. Since cotton grows in the soil, it does not contain any animal products. Sheets manufactured without the addition of other fibres are 100 per cent cotton. Growers produce organic cotton without the use of toxic pesticides or fertilisers, reducing the environmental impact of cotton crops.
Selecting Organic Cotton Sheets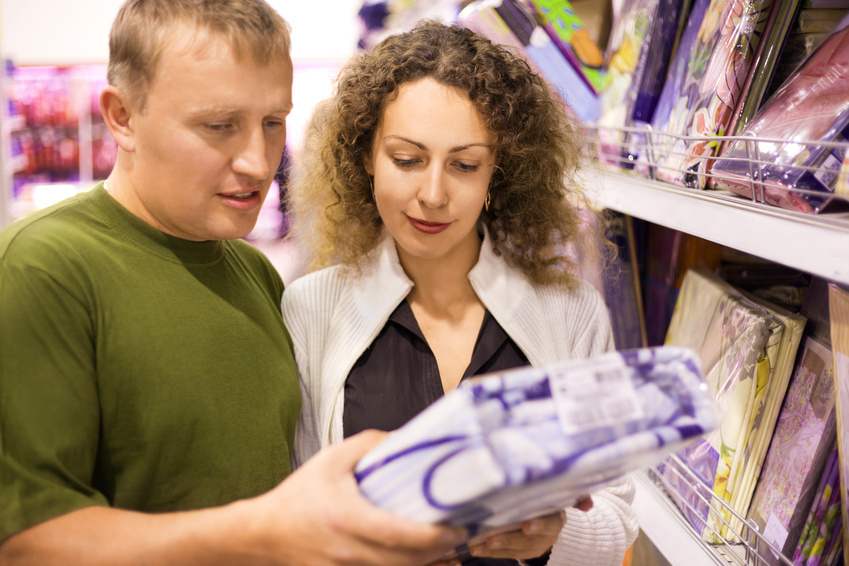 Organic cotton sheets from certified organic cotton usually feature a 200-thread count weave, although this can vary by brand. The low thread count does not mean the sheets are not soft; in fact, the 100 per cent natural threads make them comfortable and quite soft. Organic cotton sheets are durable and fare well when washed in the automatic washer and tumble dried. Because they are a natural fabric, they become softer with each washing, as is the case with denim jeans. Available in a wide variety of colours and patterns, organic cotton bedding is as stylish as any other. For a very high thread count, you can occasionally find Egyptian cotton fitted sheets grown and produced with organic processes.
UK Bed Sizes
While bed sizes are similar in the UK and Europe, the U.S. and Canada use their own sizes and names, which may vary from UK sizes. Knowing the difference can save you from disappointment when purchasing from overseas manufacturers, so be sure to read the product descriptions carefully to ensure any sheets you purchase fit your bed.
| Mattress Trade Name | Width by Length (centimetres) | Width by Length (inches) |
| --- | --- | --- |
| Small Single | 76.20 by 177.80 | 30 by 70 |
| Single/Bunk | 88.90 by 190.50 | 35 by 75 |
| Super Single | 106.68 by 190.50 | 42 by 75 |
| Small Double | 121.92 by 190.50 | 48 by 75 |
| Double | 137.16 by 190.50 | 54 by 75 |
| King | 152.40 by 198.12 | 60 by 78 |
| Super King | 182.88 by 198.12 | 72 by 78 |
Companies round bed sheet sizes to the nearest centimetre or inch, so sheet manufacturers would describe a Super King as 183 cm by 198 cm.