Dressing your trees this Christmas may seem like a chore; broken lights, high winds, rain (especially if you live in the UK) and just generally wanting them to be up in a flash is usually what springs to mind. So which lights should you use for trees in the UK?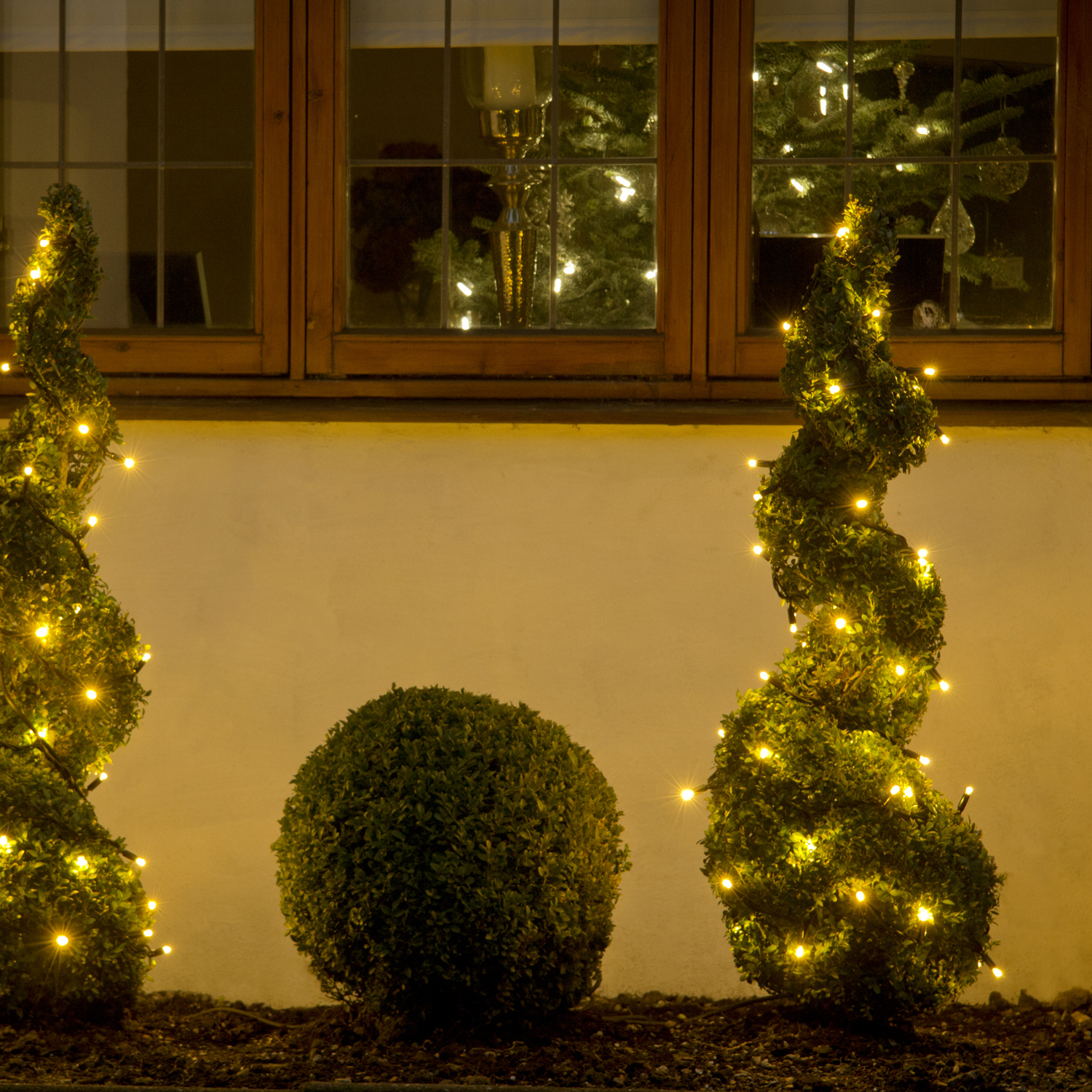 LED string lights are the best lights to use when decorating outdoor tree. LED string lights are designed for extended or permanent outdoor use. They are professional quality LED bulbs on a full rubber cable (IP44 rated, meaning they're totally weatherproof for outdoor sue) that are expected to last for 100,000 hours ( or 11.4 years of constant use). They have a superb connection system for flexibility and you can do your whole display from one plug, connecting the strings of lights end-to-end up to your desired length. With a high quality LED string light (don't be fooled by price - you get what you pay for with lights) you can leave them in the trees all year round and simply connect them back up when it's time to out-do the neighbours! No more risking your life every year to put the lights up - put them up once, then leave them.

With connectable lighting systems like the ones we offer at Lights4fun, you can mix 'traditional-style' LED Christmas string lights with other LED products for really creative designs. You can link colours or different products (like net lights, rope lights and icicle lights) together to create great looking trees. You can also create different effects by changing the way you lay the string lights into the tree; you can wrap the lights round in a traditional tinsel effect or wrap the branches to give a fuller and professional effect (you may need deep pockets for this one as you will use 3 times more sets using this method - however, the results are absolutely fantastic).
Check out our video:

What About Cheaper non-LED Products?
Normal style string lights with replaceable t
raditional filament bulbs
are unreliable and have a tendancy to constantly fail
. You can buy traditional style connectable string lights with sealed bulbs, much like the LED string lights mentioned above for about 40% less price, but these will definitely not last as long and the bulbs are still a filament and could be damaged in high winds.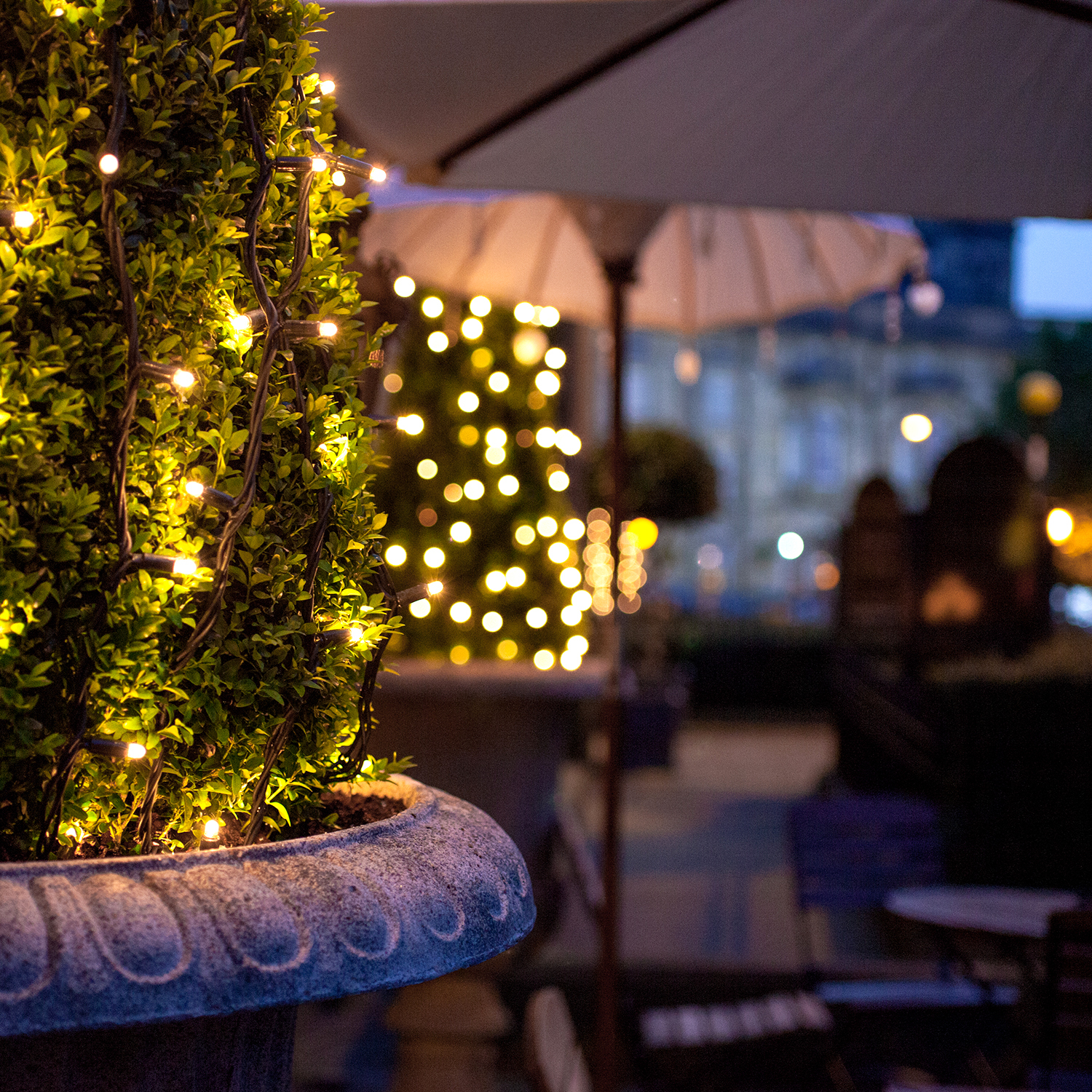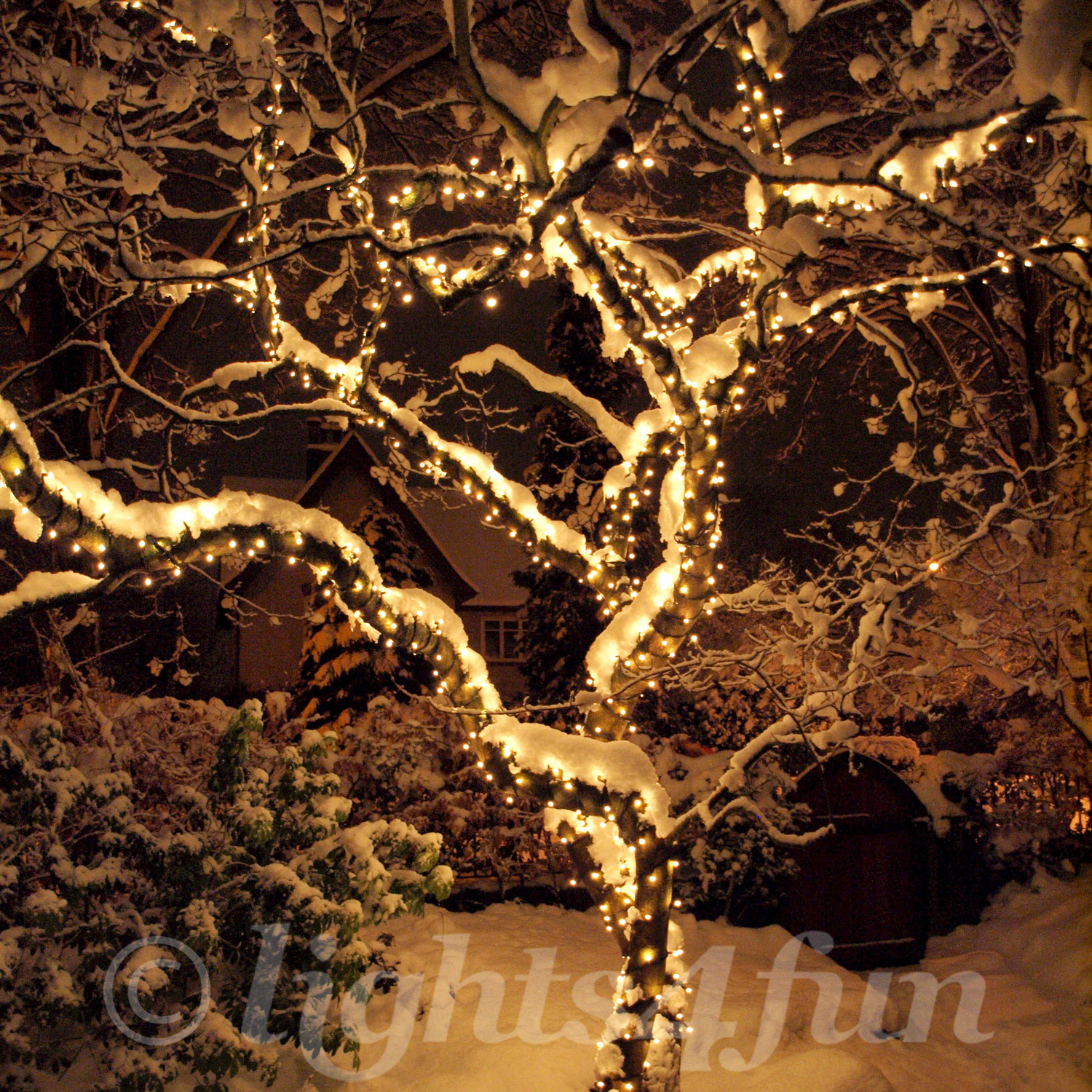 Some people like the look of a warm glow traditional product, something which LEDs have struggle to replicate in the past. However, at Lights4fun we manufacture our warm white LEDs to replicate the exact colour of traditional rice bulbs - the warm golden glow that you associate with the festive season. We do also stock lines of filament bulbs, so if you want the ultimate traditional look then traditional rice bulbs may be the right choice for you. Just make sure you are prepared to replace sections when they break in the UK winter weather!
Top Tip
Our top tip for putting your lights up: do it in September when it's not freezing cold and switch them on in December. Much safer!