Roller blinds can be practical and decorative additions to any home – blocking out light, foiling nosy parkers and adding a splash of colour. Here's what to look for when you're buying a roller blind.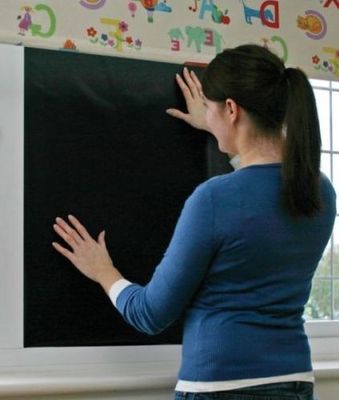 Things to consider when buying roller blinds
Look for a roller blind that complements your existing decor.
If privacy or light blocking are key, look for a blackout blind.
Stand out from the crowd by dressing up your roller blind using different edgings and decorative rope pulls.
Use ebay's guide to measure the space where the roller blind is to be used accurately.
If you plan to fit the blind yourself, make sure you have the right tools.
Roller blinds are a convenient and discreet way to cover a window or door. A metal tube wrapped in rolled up fabric is typically suspended by brackets either side of a window, skylight or door and the fabric rolled down using a pull attached in the centre or by a rotating chain at the side. Whether you want to add privacy or shade to a conservatory, lounge or office, a roller blind takes up a tiny amount of space and can be fitted easily and quickly above or within the frame. They are an excellent alternative to curtains and other types of blinds such as Venetian or vertical blinds.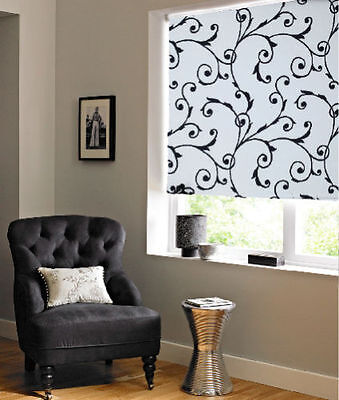 Typically a roller blind is sold as a hand-operated system using either a spring-loaded roller or a side winder rotating chain that allows you to adjust it to the desired height. Variations include motorised systems that use electrical winders and guide rails to open and shut, or bottom up blinds that extend up over a window rather than down.
Decoration is incorporated into many designs and you can opt for flowery swirls, stripes or natural patterns such as leaf or pebble prints. Single block colours are extremely popular and you can opt for extra features such as blinds that block out light or are water resistant and wipe-clean. Delve deeper and you will find different ways to dress up your roller blinds using creative edging and decorative rope pulls from classic regency style to modern minimal.
1 Functional to fit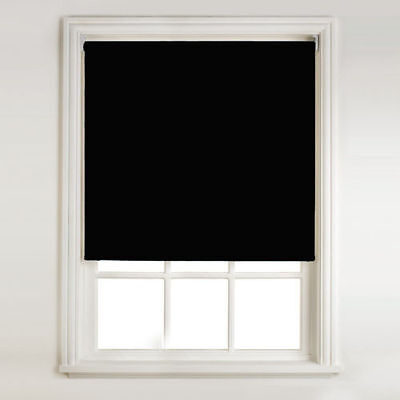 Roller blinds are a great alternative to curtains and provide a range
of functions. Privacy is important and blinds offer a quick way to stop
prying eyes from seeing what you are doing at home or in the office. Shading furnishings and people from the sun is another vital function, allowing you to use a PC or see a television screen more clearly without light reflection. Block light out all together with a blackout blind if you
need to sleep or use a wall projector. Roller blinds can also offer
thermal insulation by keeping heat inside a room during winter and deflecting heat away during summer.
2 Room and decor
Your room will determine what you shop for in roller blinds. Lounges and bedrooms may incorporate heavier fabrics, intricate designs, decorative pulls and possibly blackout blinds, useful in a home cinema. A loft conversion with skylights on a slanted roof could benefit from a version with guide rails or a motor system operated by remote control. Think carefully about where it will fit in your home and look at the colour scheme and furnishings. An office or study may require a durable blind and fittings for repeated frequent use. Minimal and clean designs fit an office environment much better than patterns and decorative edges. Consider the space you are fitting your roller blind into, what you want it to do and the overall look.
3 Material world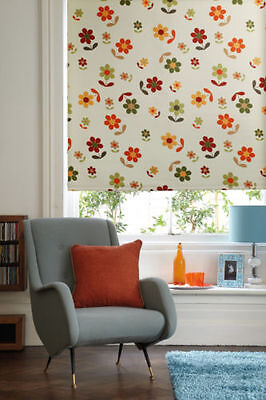 Materials are both a matter of taste or decor and a choice based on fitting requirements. Look at colourfast, closely woven fabrics that lower rates of heat transfer and filter out UV rays from the sun. Heavier fabrics provide greater privacy but also reduce glare, enhance energy efficiency or block out light altogether. Patterns and prints can really elevate decoration with beautiful floral and scroll designs, Bohemian prints, text or pictorial inscriptions and bands or lines of complementary colours. Sheer materials are more lightweight, allow you to see out and let light in while obstructing the view into your home. Moisture resistant or waterproof materials are suitable for kitchen and bathroom and can include flame retardant and anti-bacterial properties.




4 Pulling power
Pulls and chain link controls to open and shut blinds come in a variety of materials and styles. Chain controls can usually be fitted at either side of the blind for convenience, while pulls are fitted at the centre of a spring-loaded blind or even just as a decorative feature with a cord at the side of the blind. Plastic and metal links are used in chain controls and they snap and fit back together easily as a safety feature, or can be fitted within a lock away box attached to the window frame, handy when there are children in the home. Pulls usually attach to the blind using light rope and are made in a variety of materials from traditional wood such as pine, birch or oak; metals such as chrome, pewter, brass or steel and a range of other materials including porcelain, perspex, glass and jute. Shapes include spherical, tubular or bespoke designs such as stars, tassels or pear-shaped pulls.
5 Decorative elements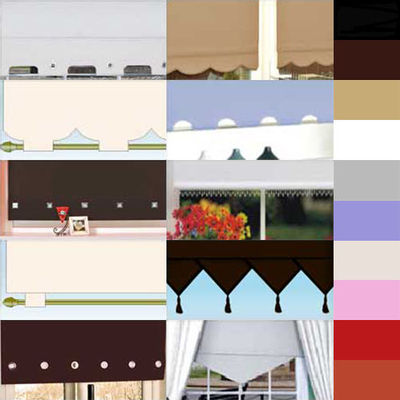 Additional decorative features can be bought with roller blinds or ordered custom-made from manufacturers. Weighted rods are attached to the bottom of most roller blinds so that they hang straight and stay in position when closed. Cafe rods can be added with ornamental ends in metal or wood, shaped in flamboyant designs such as acorns or flowers.
Decorated braids can be attached to the bottom of the blind, with
sequins, elaborate textile patterns or beaded tassels. Edges can be scalloped or shapes cut out of the fabric such as arches or squares –
to create a turreted effect – and eyelets cut higher up the fabric. To conceal the roller you can also buy a cassette that covers it and choose
to finish it in the same fabric as that of the blind.
6 Specialist roller blinds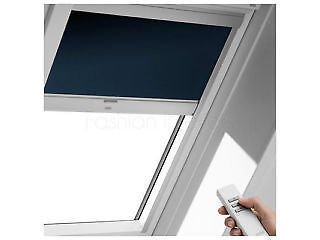 Motor away with an electrical blind opener and you won't have to use a pull or chain at all. Systems that offer switch-operated or remote control opening and closing can be integrated into the window or door frame. They are more expensive but are ideal for hard to reach windows such as skylights and can be controlled from your armchair. Bottom-up blinds are another alternative to the top-down option and work by pulling the blind up from its fixing point at the foot of the window and securing it at the desired height. If you want to fit a roller blind in a caravan or motorhome then you may be able to use or adapt a domestic blind to your vehicle. Source a specialist automotive roller blind online, motorised versions are available to fit skylights and other windows, and simple suction cup attached blinds to provide shade and privacy are available for your car.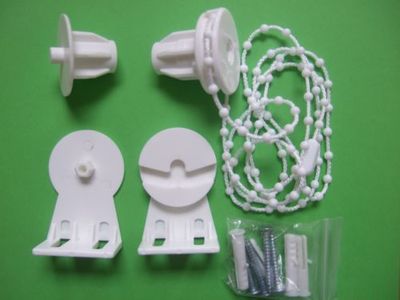 Factor in fitting and delivery costs and any specialist requirements you
may have for your room – fabric, decorative fittings, motorised controls. Modern PVC windows can use specially adapted roller blinds that fit inside the frames of doors or windows themselves, and which require no drilling or extra fittings, such as brackets. Look at extended fittings to take fabric over window handles and factor that into your overall spend. Motorised systems are more expensive and may require specialist fitting.
Make sure you have the right tools for any DIY fitting. Get a tape measure or steel rule for accurate measurements. Acquire a drill and rawlplugs where necessary to fit brackets. Extra cutting tools such as a hacksaw and craft knife may be necessary to trim the roller's tube and fabric. A spirit level will help you hang the blind straight and a pipe detector will detect any pipes in the wall. Spares and accessories for roller blinds, including brackets, cords, cassettes, pulls and motorised kits are available online.