I was inspired to write this guide as a result of reading one from, who I felt, was a down-to-earth ebayer with good advice for fellow ebayers. The guide was entitled "Is paypal the safest option on ebay? UPDATED 12/7/2006!" by f_m_w and prompted me to post my paypal incident that happened just a week ago on the weekend of 15-16th July 2006.
It all started when a friend of mine working for a pharmaceutical company in Swindon, UK was mingling with his colleagues one day, and one of them talked about trading Apple iPods, digital cameras and camcorders on eBay as a means of earning supplementary income during the evenings and weekends.
To make a long story short, my friend opened an account with an eBay username, riyo21, and began purchasing iPods and cameras from his colleague to sell them on eBay too and things were going fine, he was making £10-30 profit on each item he sold.
Unfortunately, eBay... like the oppressor it is, suddenly suspended riyo21 from trading on eBay, stating "We believe this account has been involved in activities that violate eBay policies... blah blah blah!!! If you believe that you may have been suspended in error... blah blah!! We make every effort to ensure eBay is a safe place to trade... blah! ". STUPID! Maybe eBay being stupid! Maybe some filthy envious idiots, jealous that my friend can sell, and they cannot sell, so you find these no-life low-lives deliberately bidding on legitimate items to increase Final Value Fees and NOT pay for the item, thus WASTING SELLER TIME! Furthermore to this, you have idiots who snoop around looking for trouble by reporting legitimate items as fake, fraudulent transactions. WHO THE HELL ARE THESE PEOPLE?
Moving on, I used to trade under my previous eBay account, the_fitrah, buying and selling on an irregular basis for just over a year. Since, my friend's account was suspended, I thought I would help him sell one digital camcorder he had stored away previously. I prepared a simple advert with a photo and description, then listed it auction-style with Buy It Now (immediate payment) for £379. I received several bids reaching in excess of £200, but to my delight, someone clicked the BIN and paid through paypal the next day. I contacted the buyer, from Germany, and they seemed genuine and were ready to collect the digital camcorder in person, which I thought would be better for me. I checked my paypal account to find that the buyer's account was unverified and the address was unconfirmed. Nevertheless, reading the PayPal policy on confirmed addresses, they state:
"What is an unconfirmed address?
Not all users are able to confirm an address and AN UNCONFIRMED ADDRESS IS NOT NECESSARILY FRAUDULENT, although it sometimes poses an
inconvenience for legitimate buyers. If a transaction is eligible for
coverage under the Seller Protection Policy, a seller must post to the
address found on the Transaction Details page (regardless of whether
that address is confirmed or not). PayPal recommends that a seller
posts items to a buyer's confirmed address even on transacations that are
ineligible for coverage under the Seller Protection Policy."

In any case, the payment was registered on my PayPal account as "completed" and my balance confirmed this, £364.02 cleared and £14.98 PayPal fees. No joke! Those theives at PayPal took £14.98 fees.
Anyway, I called my mate riyo21 to come down from Swindon with the digital camcorder complete with accessories...etc in a bag. We met at 1pm on Sunday 16th July 2006 and drove down to Edgware Road tube station (after Regents Park, near Marylebone flyover) where we met the so-called friend of the buyer. I took his name and address (in case I needed to contact him... I already had his mobile number) and showed him the goods before handing them over in, what I thought, was a smooth and simple deal.
Later, me and riyo21 went back to Kilburn, North West London to eat a kebab and celebrate a profit of £120. We went to back to my home to watch some tv and check my ebay account, thinking the buyer may have left some positive feedback. I checked my PayPal account to find that the payment had been reversed and I no longer had a comfortable balance of £364.02. My initial thoughts were, WTF, where did it go? Why? How? BUT THE DAMN GUY HAS THE CAMCORDER NOW !!!!!!!!
I looked at riyo21 with a smile of disbelief and told him, "I have bad news bro, the payment has been reversed". "Your kidding!", He said with a light grin on his face. "F***!". We said.
I had a bad neck ache as a result of not being able to sleep properly that night (partly because of the b*****d fraudster, but mainly because of the heatwave in London this month. I emailed eBay the next day, explaining the above story. They told me to contact PayPal, obviously! I emailed PayPal and explained to them the same story! Then I called PayPal straight afterwards because I did not want to waste anymore time! I yelled at the guy at the other end of the phone, of course, standard practice, and he said the investigators will get back to me within a couple of days. They believed that "the funds may have come from an illegitimate source, i.e. stolen credit card...etc". I am still to receive a detailed response and explanation for this. But, PayPal says that once the item is paid for, then the item MUST be sent. If the fraudster collected it in person, I have no proof of shipping!
Clever b******!
The next day, my eBay account was suspended, "Believed to be associated with an already suspended account."
I have NO payment, NO item and NO eBay account!
F*****G B*****Ds! All of them!
This is part of the message I sent to eBay and PayPal:
(Note: you might find spelling or grammar errors! It happens when you get angry and try to type fast):
NOW I HAVE NO ITEM... AND I HAVE NO PAYMENT!!!!!!!!!

I AM VERY ANGRY AND DISGUSTED THAT THIS HAS BEEN ALLOWED TO OCCUR. I HAVE NO CHOICE BUT TO CONTACT THE POLICE AND I MAY TAKE LEGAL ACTION AGAINST PAYPAL FOR DELIBERATELY MISLEADING ME INTO THINKING THAT THE PAYMENT WAS COMPLETE AND MY BALANCE WAS £364.02 GBP. HOW WAS THE PAYMENT REVERSED AND I DEMAND A FULL AND DETAILED EXPLANATION.

THIS WAS THE TRANSACTION:

eBay Payment Received (ID Number 27V314391T042713Y)

This transaction has been reversed.
For further details please see transaction 8X808213H67193614

----------------------

Total Amount:
£379.00 GBP

Fee Amount:
-£14.98 GBP

Net Amount:
£364.02 GBP

Fee Details
Date: 15 Jul. 2006
Time: 08:52:12 PDT
Status: Held

----------------------


Item #:
260007825807

Item Title:
Panasonic NV-GS75 Digital Camcorder 3CCD 1.7 Mega Pixel 1

Qty: 1

Price:
£379.00 GBP

Subtotal:
£379.00 GBP



==================================================
Take my advice, when things like this happen to you, ACT QUICK!
***DON'T USE PAYPAL***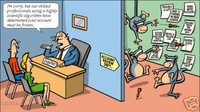 Well, here are a few useless links:
Here are some useful ones:
paypalsucks.com
paypalwarning.com
aboutpaypal.org
NOTE: Guides can only contain links to eBay pages. Further oppression!