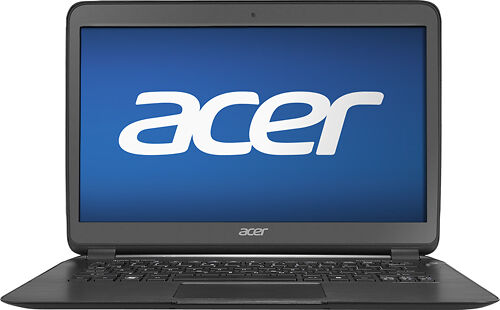 When choosing a PC laptop or netbook, consumers may have many questions related to the performance and capabilities of these machines. One issue that confuses many individuals is the processing power of a portable computer. Processing power defines how well a machine performs under a variety of conditions. Exactly how much and what kind of processing power a user needs to satisfy his or her performance needs can vary a great deal from user to user.
Clarifying this point can be a decisive factor in finding the right machine. To do this, consumers may want to understand a bit more about processing power, including the features of a good processor and how processors work. Additionally, consumers may want to know where and how to buy PC laptops and netbooks with the right processors. While traditional, offline vendors may offer a large range of choices, online aggregators such as eBay also offer the easiest option for quick comparison shopping when it comes to these items.
Choosing Between Netbooks and Laptops as a Starting Point
As a first issue to consider, consumers should weigh whether or not they want a netbook or a laptop. Netbooks are extremely compact and portable devices. These machines are designed to answer the most basic processing needs by allowing users to browse the Internet and run basic software applications. They also have the advantage of consuming very little power, which makes them good remote units. Netbooks do not have an extensive amount of processing power, however. They are not ideal choices for either gaming or watching advanced videos or graphics.
For this reason, many users decide to transition to a larger and, in many cases, heavier laptop unit. Laptops are capable of leveraging much more sizable processing power. Some laptops are even optimised for playing video games or engaging with multimedia content. If a consumer prioritises portability and a simple approach to computing, a netbook can suffice. If a user wants to leverage more dynamic software and media, a laptop may be in order.
Selecting Processor Power in a Netbook
Even within the limited range of netbook power processing, there are still a number of choices consumers can make to ensure that they find the right machine. Most netbooks in today's marketplace have very efficient, low-powered chips with a single core. This setup allows a machine to execute lightweight computing tasks without draining battery life. Common processors to see in netbooks include the Intel Atom N270 or N280 CPU. The N270 runs at 1.6GHz and the N280 runs at 1.66GHz. A few netbooks on the market may come with dual-core processors, such as the Intel Atom 330. This is not a typical setup since it is not power efficient, but it does deliver more processing power to a unit. Another alternative to consider is a netbook with a VIA Nano. This processor delivers more in raw processing power, but it has a motherboard chipset that is not as efficient as Intel options.
Selecting Processing Power in a Laptop
Processing power in a PC laptop is a much more complicated affair. Different processing cores in PC laptops not only vary in terms of raw power and speed, but they may have different accessory features that affect performance. Understanding these key features can help a consumer make the right choice in processor.
Number of Cores in a PC Laptop Processor
The majority of CPUs in laptops today are dual core processors. These processors demonstrate some processing enhancement over single core units, but single cores can still perform adequately in many respects. If a consumer comes across a single core unit, he or she may want to weigh the machine's other advantages before making a purchase. There are also triple core and quad core units on the market, as well. The more cores, generally speaking, the stronger the processing power.
Cache Memory in a PC Laptop Processor
Cache memory is 'easy access' memory that a computer can access immediately and easily when it is handling high-level tasks and running software. A good amount of cache memory means that a laptop does not need to utilise slower, primary memory to execute tasks.
Front Bus Speed in a PC Laptop Processor
Front bus speed (FSB) is the port of access between the processor and the computer. A solid rating in terms of bus speed defines how quickly the processor can communicate with the rest of the computer. The following table lists some of the most common Intel and AMD processors along with their FSB rates.
| CPU | FSB Clock | Transfer Rate |
| --- | --- | --- |
| Pentium | 50 MHz-66 MHz | 400 MB/s-528 MB/s |
| Pentium II | 66 MHz-100 MHz | 528 MB/s-800 MB/s |
| Pentium II Xeon | 100 MHz | 800 MB/s |
| Pentium II Overdrive | 60 MHz-66 MHz | 480 MB/s-528 MB/s |
| Pentium III | 100 MHz-133 MHz | 800 MB/s-1064 MB/s |
| Pentium III Xeon | 100 MHz-133 MHz | 800 MB/s-1064 MB/s |
| Pentium III-M | 100 MHz-133 MHz | 800 MB/s-1064 MB/s |
| Pentium 4 | 100 MHz-133 MHz | 3200 MB/s-4256 MB/s |
| Pentium 4-M | 100 MHz | 3200 MB/s |
| Pentium 4 HT | 133 MHz-200 MHz | 4256 MB/s-6400 MB/s |
| Pentium 4 HT Extreme Edition | 200 MHz-266 MHz | 6400 MB/s-8512 MB/s |
| Pentium D | 133 MHz-200 MHz | 4256 MB/s-6400 MB/s |
| Pentium M | 100 MHz-133 MHz | 3200 MB/s-4256 MB/s |
| Pentium Dual-Core | 200 MHz-266 MHz | 6400 MB/s-8512 MB/s |
| Celeron | 66 MHz-200 MHz | 528 MB/s-6400 MB/s |
| Celeron D | 133 MHz | 4256 MB/s |
| Celeron M | 66 MHz-200 MHz | 528 MB/s-6400 MB/s |
| Atom | 100 MHz-166 MHz | 3200 MB/s-5312 MB/s |
| K5 | 50 MHz-66 MHz | 400 MB/s-528 MB/s |
| K6 | 66 MHz | 528 MB/s |
| K6-II | 66 MHz-100 MHz | 528 MB/s-800 MB/s |
| K6-III | 66 MHz-100 MHz | 528 MB/s-800 MB/s |
| Athlon | 100 MHz-133 MHz | 1600 MB/s-2128 MB/s |
| Athlon XP | 100 MHz-200 MHz | 1600 MB/s-3200 MB/s |
| Athlon MP | 100 MHz-133 MHz | 1600 MB/s-2128 MB/s |
| Mobile Athlon 4 | 100 MHz | 1600 MB/s |
| Athlon XP-M | 100 MHz-133 MHz | 1600 MB/s-2128 MB/s |
| Duron | 100 MHz-133 MHz | 1600 MB/s-2128 MB/s |
| Sempron | 166 MHz-200 MHz | 2656 MB/s-3200 MB/s |
Intel and AMD processors are the most common CPUs found in PC laptops. Consumers should familiarise themselves with these options but also understand that they may encounter other CPUs in the marketplace. Their statistics can be compared to the stats on these units as a performance standard.
Supplementary Features in Processors
Processing cores in PC laptops can also come with a good number of supplementary features that can further enhance performance. When shopping for PC laptops with an Intel core, consumers may want to look for whether or not a processor has these additional advantages.
Intel Hyper-Threading Technology
Hyper-threading in a processor is a feature that allows it to multi-task. It creates two threads to speed up the way in which the core processes a task. Hyper-threading on an Intel core can greatly enhance its ability to handle many applications at once efficiently. A user leveraging an Intel core with hyper-threading technology does not need to be as concerned about the number of applications running at any given time or the demands of those applications.
Intel Smart Cache
Smart cache is a feature Intel developed to facilitate communication between cores in multi-core processors. With smart cache, all the cores share the cache memory so that they can quickly access what they need. In other processors, cache is dedicated, meaning that each core has an assigned amount and can only access that amount. In a smart cache scenario, if one core needs more cache and another is not using it, the core in need can dip into the collective to enhance its performance.
Intel Turbo Boost Technology
This technology was developed as a way for users to safely overclock processors without overheating or burning out a core. Overclocking pushes a processor past its factory standard limits in high-performance scenarios. Intel Turbo Boost Technology allows a unit to increase the core's clock speed whenever it needs more speed.
Battery Saving on Processors
Many processors feature an ability to monitor and save on battery power. The processor communicates with the computer to put features to sleep, lower screen brightness, or scale down power in other ways whenever possible. This can help extend the portability of a laptop and the overall life of its battery.
Buying Netbooks and PC Laptops on eBay
Consumers interested in shopping for a netbook or PC laptop using processing power as a reference can benefit from utilising the online retailer eBay. This site allows you to search for a netbook or laptop via a search interface, but it also extends the ability to refine that search by various criteria, including processor type and speed. This can give you a way to comparison shop easily between different core types for a netbook or PC laptop. You can also use eBay's advanced search function to run a detailed search with all of your processor requirements.
Evaluating the Sellers on eBay
When shopping on eBay, it is also a good idea to evaluate the sellers with whom you are interested in doing business. You can do this by reviewing their feedback or looking through their past listings by clicking on their highlighted names. You can even communicate with a seller, if you like. They can often provide a lot of guidance in terms of technical specifications of a computer.
Conclusion
Picking a PC laptop or netbook based on processing power does not need to be a complicated process. While it can be intimidating to technology neophytes, understanding processing power is just a matter of knowing to look for certain specs, such as front bus speed, cache memory, and the number of cores in a processor. This information can help consumers choose between a high-performing machine for gaming and multimedia applications or a basic machine that fulfils essential word processing and Internet browsing needs.
The retail site eBay can facilitate this process by giving consumers an easy way to search through listings based on these specs. The site also aggregates multiple sellers to create a large catalogue of netbooks and PC laptops with a variety of processor types, and this allows shoppers to easily do price comparisons on similar computers. Local computer and electronics stores usually offer a nice selection of laptops and netbooks, but running price comparisons across stores can be a lot more complicated.