this is a very short guide to a very long set of early film star / cinema postcards issued through fan magazines. We have been interested in them a long time and have built up quite a file of research though still have no idea which star appeared on several of the cards! So if you collect these too and want to add to the research just get in touch.
Basically between 1918 and 1920 the film fan magazine
"Pictures and The Picturegoer"
of 85 Long Acre advertised postcards of film stars for sale under the title of
THE "PICTURES PORTRAIT GALLERY"
. These were black back sepia photogravures starting with card no.1, which showed Katherine Lee a popular child star. No.42 (Gabys Deslys) was the final card in this batch as cards 43 (Aurele Sydney) to 101 (Albert Ray) had brown printed backs. Cards 102 (Carol Holloway) to 155 (Eddie Polo) also had brown printed backs but were addressed from 88 Long Acre.
In 1920 the magazine name changed to "Pictures
FOR
the Picturegoer but the postcards continued – however from this date they can be found with either the standard PPG numbered back - or printed with advertisement backs for film magazines. The adverts on no.156 (Vivian Martin) to no.173 (Clara Kimball Young) are full back vertical adverts for "The Picturegoer Monthly" first issued on January 1st 1921 and "Pictures for the Picturegoer Weekly". The advert back versions of cards 174 (Nazimova) to 9/194 (Gerald Ames) show horizontal adverts for "The Picturegoer Monthly OUT 1st of every month" and "Pictures for the Picturegoer Weekly OUT every Monday". And the advert backs on Card 10/195 (Eileen Sedgwick) to
10/206 (Gladys Brockwell)
can be found with horizontal adverts as above – but now with an ad for "Film Fiction" printed diagonally across both. Cards 11/207 (Wm. S Hart) to 11/224 (Bessie Barriscale) have not yet been seen with advert backs, just as the standard numbered PPG version – and cards 225 and 226 have not been seen at all.
Card 227 (Rudolph Valentino) marks another change, as though sepia, and identical from the front, the back says "PICTUREGOER SERIES" Published by "The Picturegoer" 88 Long Acre London. The last card seen of these is 238 (Corinne Griffith) but two un-numbered cards exist, titled just "Picturegoer"Series 88 Long Acre London with no number - showing Alice Calhoun and Helen Chadwick.
However this was not the end of the Pictures Portrait Gallery as in June 1922 an ad appeared for "Deluxe Glossy Coloured Postcards", set available post free for 6/- or separately for 3d. each postage extra. These are real photographs, printed in France and hand-painted with colour. The cards go from A1 (Will Rogers) to A25 (Enid Bennett). Some cards still remain unseen.
Finally there is also an odd group of cards which have nothing printed on the back except the decorative POST CARD header used by the Pictures Portrait Gallery. Many of these were also issued by a company called Cinema Art Ltd. They seem to fit into three series – film scenes both titled and untitled, with facsimile autographs and film titles in block capitals printed within the picture – star portraits with facsimile autographs printed within the picture – and star portraits with their names in block capitals in the bottom border. The films on them were released between 1920-1922, so we imagine they would have been issued then – or who would have been interested? Especially as many of the Cinema Art version have advert backs for cinemas showing those films. But there`s no space here to go into all their multi-backs and various printings - so if you want to know more just google:
ourcinemapostcards
(yes its all as one word) and prepare to be amazed at how big a subject this really is.
And all 156 Ross Verlag "Foreign" cards are now uploaded there as well, along with some of the most spectacular colour varieties we know of.....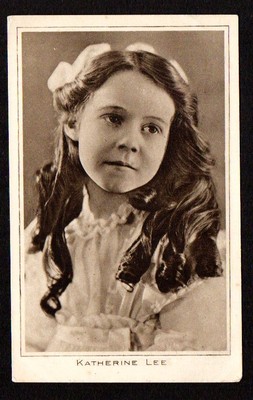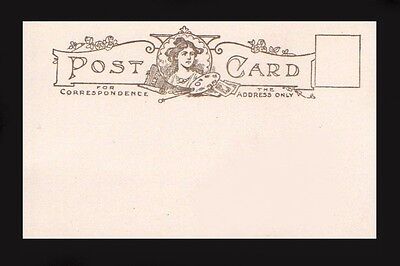 Add a caption
Pictures Portrait Gallery Number one - Katherine Lee - and the standard PPG back header design