A PIR security keypad provides high-tech home security. These use PIR or passive infrared sensor to detect differences in temperature to trigger an alarm. PIR sensors typically use pyroelectric materials and are sometimes called pyroelectric infrared sensors. Decide on the desired PIR technology, features, and design to equip a home with more security.
PIR technology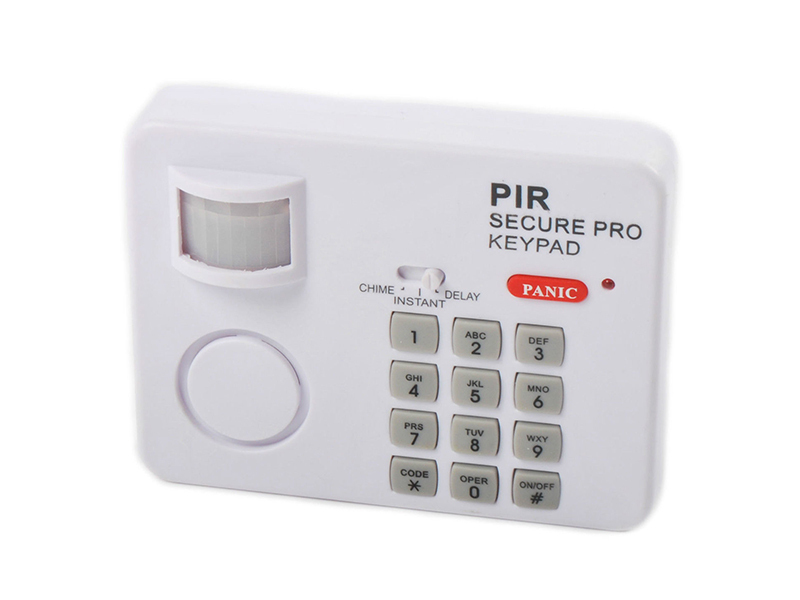 PIR keypads come in four main forms: standard, quad, dual element, and pet immune. Standard PIR devices use a lens to create planes with alternate hot and cold zones; movement across planes triggers the alarm. A quad PIR keypad works the same, except that it doubles the number of sensors, which allow for more precise tracking and result in fewer false alarms. Dual-element PIR sensors use a combination of infrared and microwave sensors, and both sensors must be triggered to set off an alarm. As a result, they are even more accurate. Lastly, pet-immune PIR sensors have thresholds specially calibrated to make allowances for smaller pets in the household, typically up to 35 kg.
Key Features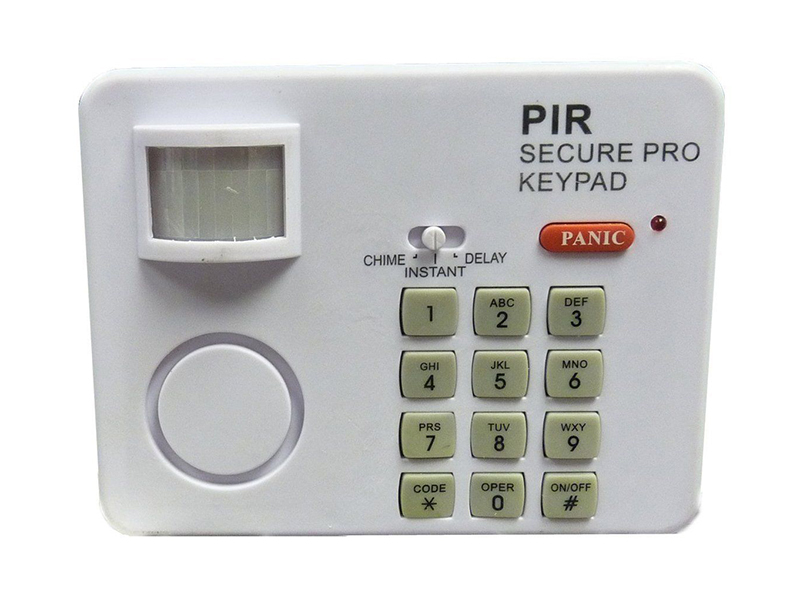 Entry and exit delays on PIR keypads provide a margin of time where owners are free to move around before the sensors kick in. Delays could be anywhere between 10 and 45 seconds. Range determines not only the distance the sensor covers but also the angle, whether 180 or 360 degrees. Pet-immune sensors have decreased sensitivity towards the floor to accommodate animals, and ceiling-mount PIR sensors cover different angles than wall-mounted ones. A panic button on your keypad allows you to trigger the burglar alarm manually if you spot an intruder.
Keypad Design
PIR security keypads typically offer two variations of keypads: four or 10 keys. Though largely a matter of personal preference, 10-digit keypads allow for a greater potential number of codes, making the security passcode harder to guess. Another important decision is between wired and wireless PIR sensors. Wireless designs are easier to install. Finally, consider power source: Keypads may run on AA or 9-volt batteries.
Alarm Volume
Stated in decibels, alarm volume can fall anywhere between 105 and 130 dB. For reference, 100 dB is about the level of sound from a power mower or motorcycle; 110 dB is about the level of noise at a rock concert, and the average human pain threshold. At 120 dB, the noise, now the equivalent of a chainsaw, becomes painful.