Pandora silver charm bracelets are stylish pieces of jewellery that allow wearers to express their characters. These sterling silver bracelets are available in a number of styles, with numerous charms. Before creating a unique piece of jewellery, buyers should learn about the styles of Pandora silver charm bracelets and the themes for the charms.
Overview of Pandora Silver Charm Bracelets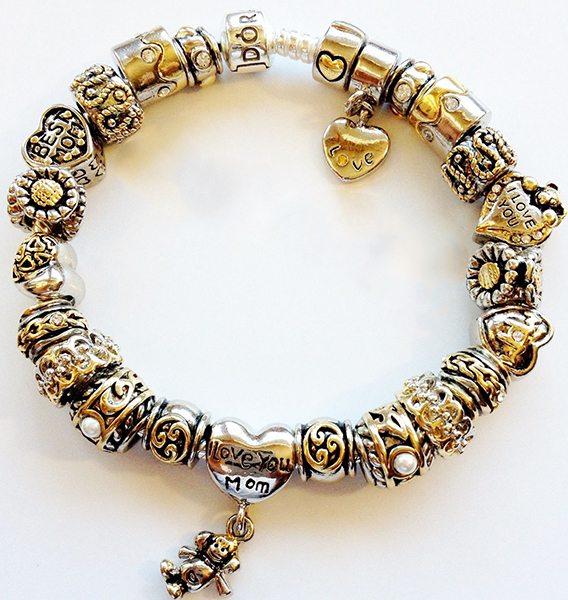 Silver Pandora bracelets ideal for wearers that want to create jewellery that reflects their interests. They also make excellent presents for friends and family. All sterling silver Pandora bracelets are the perfect diameter to hold any of the charms made by the brand.
Styles of Pandora Silver Charm Bracelet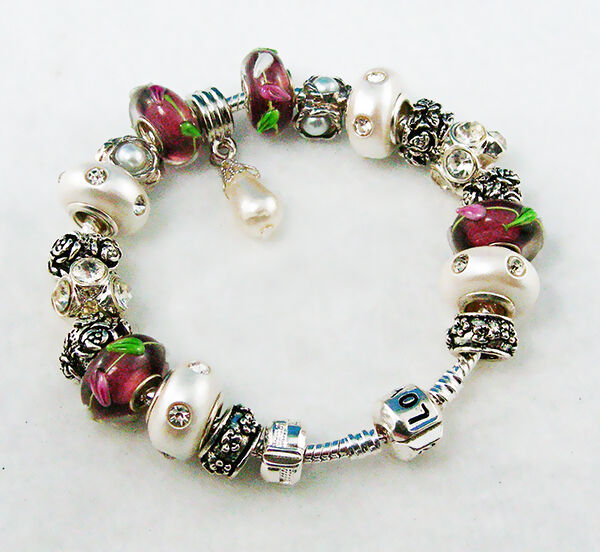 Some Pandora charm bracelets feature a solid band of sterling silver and a single gem where the bangle fastens. There are a number of colours of gems available, including pink, blue, and clear. Another popular style is a solid band of twisted steel, which creates an interesting and eye-catching shimmering effect. Chain-style charm bracelets hang delicately from the wrist and are ideal for dangling charms. Some of these sterling silver charm bracelets have chains that consist of only one strand, while others have two or three strands. Stones or clip stations are permanent parts of the bracelet that keep the charms on one particular section to stop them from moving around the jewellery.
Charms for Pandora Silver Charm Bracelets
There are many sterling silver Pandora charms available. Buyers can purchase a bracelet that already has one or more charms, or build a unique collection. There are charms that represent special events, such as a wedding or the birth of a child. Some feature letters, which allow wearers to spell out names or other significant words. Some charms are themed around hobbies, such as sport. Pandora charms come in a number of materials, including enamel, but there are also sterling silver pieces to match silver bracelets.