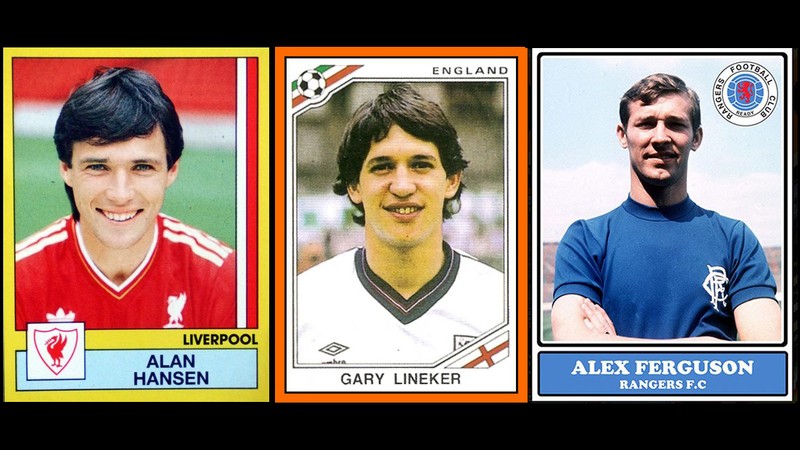 "Got... Got... Need... Swap!"
It's a refrain that's long echoed across British playgrounds; the telltale sign that an illicit sticker deal is about to go down. Down the decades these feverishly traded little rectangles have depicted everything from
Pokémon
to
Garbage Pail Kids
, but it's footballing heroes who've remained a constant, alongside one iconic company: Panini.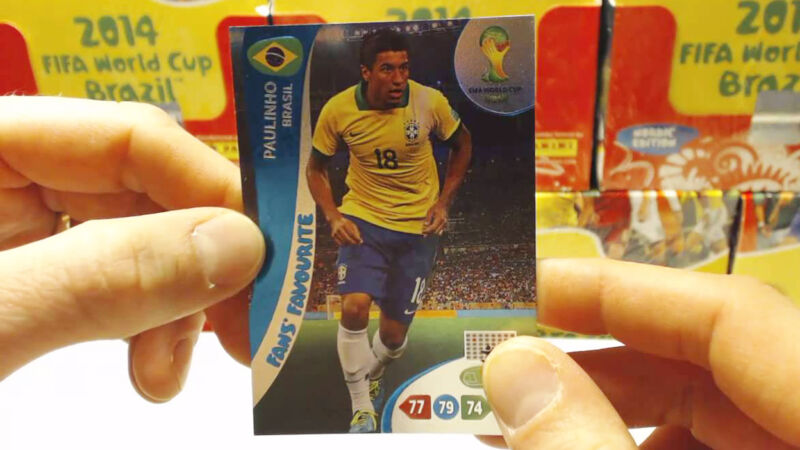 The Origins of an Obsession
Panini was founded in 1961 in Modena, Italy by brothers Benito and Giuseppe Panini, who figured there might be a few lire in selling collectable football stickers in sealed packets. Their hunch was dead-on: they shifted 16 million packets in the first year, and almost double that in the second. In 1970 Panini's sales went truly bananas, as the company began exporting overseas and introduced its
first sticker album, for the 1970 World Cup in Mexico
.
Panini's popularity peaked in the '80s – the permed-and-mulleted 'golden age' of footie stickers – but the company is currently undergoing a surprise renaissance, as 30- and 40-something fans rediscover the thrill of sticker-hunting.
The Social-Media-Powered Resurgence of the Sticker Collector
"Panini's 2014 World Cup album was huge with people who'd grown up with Panini," says Greg Lansdowne, author of
Stuck On You, the definitive story of Panini
's rise-and-fall-and-rise-again. Social media helped to swelled the ranks of born-again Panini-collectors.
"There was a great camaraderie amongst us. It was the first real social-media World Cup. People were doing sticker-swaps on Twitter and Facebook – you could even swap with the likes of Josh Widdicombe, Ed Sheeran and Ed Balls. For England supporters it was probably the most exciting part of the tournament." Greg expects
Panini's recently released Euro 2016 album
to generate similar levels of buzz.
For Generation X-ers, sticker-hunting is now a far speedier pursuit than it was back in the day. "In the 80s we relied on parents to give us pocket money for stickers," says Greg. "It could take ages to finish an album. But now, if we want to buy a whole box of stickers, we can." The means may be different, but the aim is the same: "It's that feeding frenzy; that race to complete an album before your mates."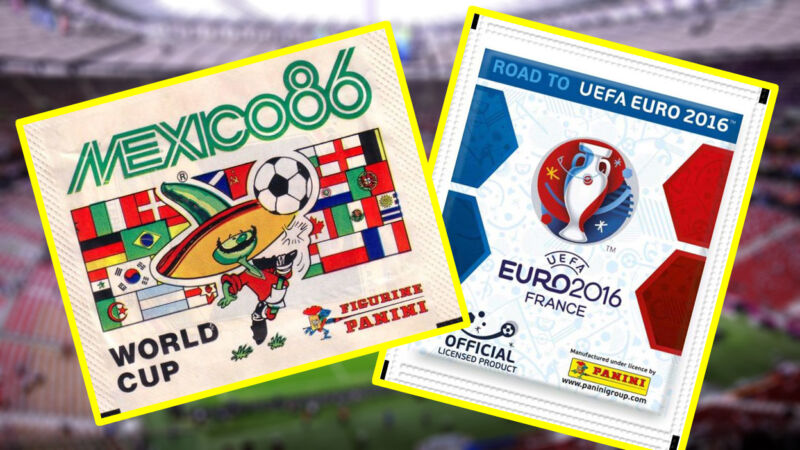 The Ongoing Hunt for the Ones That Got Away
Reinvigorated, many collectors have dusted off incomplete Panini albums from their youth, determined to finally fill in those gaps. "I found my old albums in my parents' loft," recalls Greg. "I realised I'd never fully finished any of them, and thought it'd be interesting to see if I could."
Greg first turned to a site called SwapStick. "People post their spares and connect with people who have stickers they need." But when the swapsies system fails him, eBay saves the day. "You can find sticker, from any book, stretching right back into the '70s," he says.
"If I only need ten or so for an album I'll buy them individually at £1.25 or £1.50 apiece. But if I need more, it can start to get costly, so
searching for job lots
can be the way to go. They won't all be stickers that you're looking for, but you just add any you don't need into your swaps pile."
Where to Look for Rare Gems
Compared to many hobbies, Panini-collecting is relatively inexpensive – unless you go hunting 'big game'. "The World Cup '70 album, the first Panini album, is the most sought-after," says Greg.
"And you'll pay more for a
complete Europa '80 album
than you would a
complete World Cup '82
or
'86 album
, because less people were collecting Panini in 1980. The badges for that album are particularly rare; Panini claim every sticker was distributed in equal numbers, but those badges are hard to come by. You can pay £10 or more for a Europa '80 sticker, and at least £100 for an album."
For true scarcity, however, look to
Panini's infamous Football 2003
album, which the company daringly – or daftly – released without having a licence to do so. "A look at the prices on eBay will tell you how rare that album is," laughs Greg.
"It was only out for four days before it was withdrawn. If you wanted to collect all the stickers for it you're looking at hundreds and hundreds of pounds. And I wouldn't recommend sticking them in the album – a 'loose' set will be worth far more in time.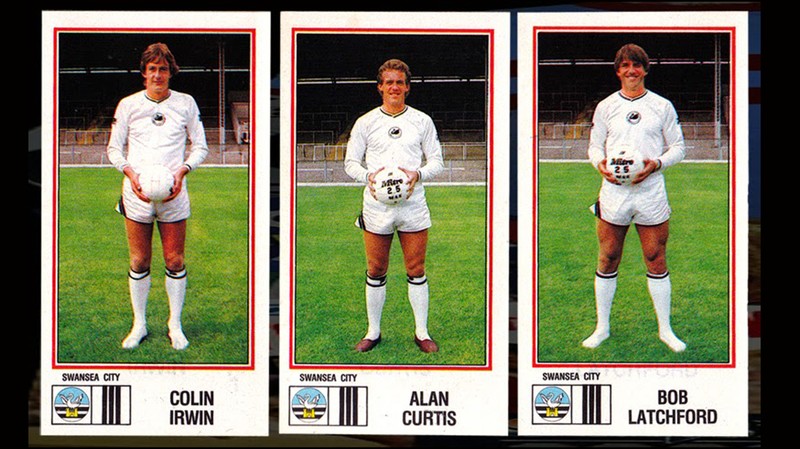 "That actually wasn't the first time that had happened: [Panini's rivals] Merlin released a set of stickers for Euro '96 that featured all the team crests, kits and logos, which only Panini had the rights to. So Merlin had to issue a reworked set and withdraw that one, which is also now rare and quite valuable."

While it may not be particularly rare, Greg's favourite Panini album from the company's golden age is the eccentric Football '83.

"It was unique in that it's the only album that had full-length body-shot stickers, rather than head-shots. That produced a few oddities: some of the Swansea players, for example, didn't bother to put their boots on for the photos, so they're in their socks; Alan Curtis opted to wear his carpet slippers for his pic.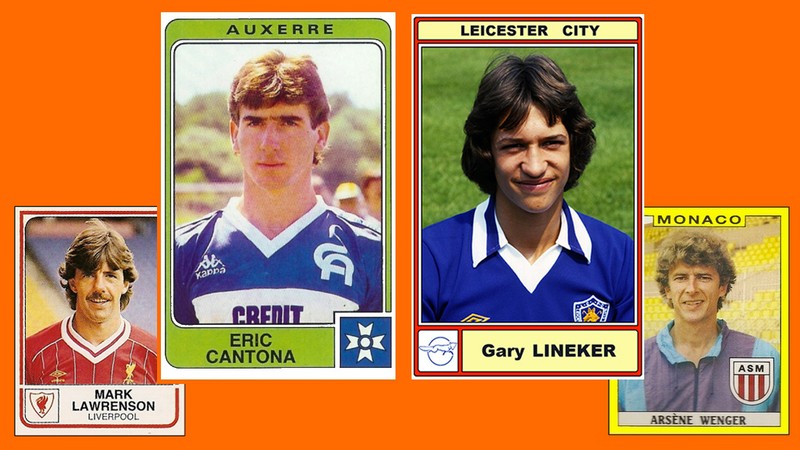 "There were also a few occasions where players' names got mixed up – Kevin Moore and Arthur Albiston, for example. And the team badges were all caricatures of their mascots. And there were all these Laws of the Game cartoons. It's an unusual album."

When asked for the sticker that's haunted him down the years, Greg instantly has an answer ready. "The Football '79 album was my first, and I got within one sticker of completing it – all I needed was the St. Mirren badge," he sighs.

"It's possible to get it on eBay, but I've decided not to. I'll always remember that sticker as being 'the one that got away' – and I wouldn't want it any other way."