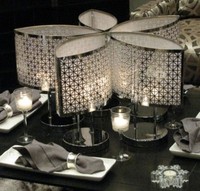 PARTYLITE
I am a PartyLite consultant and I have noticed how many buyers have paid over the odds for current candles and products. I wanted to let you know that you can get them cheaper if you order direct from a consultant. And you don't have to go to a party.
When you order over £10 of any current products direct from a consultant you receive FREE P&P
I hate to see fellow candle burners ripped off. (i joined PartyLite, as i loved their candles and holders so much). Please contact me if you would like some more information. Discounts available.
From a Candle Junky.
Laura from Bristol
Updates on 3rd sept 2012. this is just to let you know i am still with PartyLite, and would be happy to help you get this amazing product. please email me your address/phone number and i would be happy to send you a catalouge or an online version and the latest offers. thank you laura.partylite.co.uk