It's not too often these days that you can point to a British invention and say what a great idea that is.
Here's the issue:
1. You cycle to work, or
2. You're going straight out from your desk to dinner, or
3. You're flying off on a business trip, or
4. You're visiting the gym before going straight out.
Whatever your business or leisure plans, you want to look pristine when you get there. That can be difficult to achieve when you've worn the same shirt since getting up that morning.
Let's face it, there's nothing worse than being in a shirt that makes you feel sweaty or grubby.
This is where the Patrona Shirt Shuttle comes to the rescue. It's a great way to transport your fresh shirt wrinkle free and neat.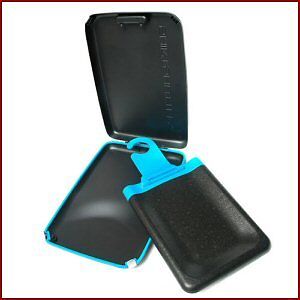 With the Shirt Shuttle your shirt wraps easily around the folding board, its gently curving edges preventing any creasing. Then it slips into the ergonomic, semi-rigid carry case ready for you to go. The seal and clip closing system makes it completely watertight, it weighs only 630g, and is only the size of an A4 sheet of paper.
It features a collar stiffener which grips the shirt to assist folding and an integrated clip for hanging at your shirt at the destination. Inside is a folding board made from a patented lightweight design with textured surface to grip shirt and prevent the insert slipping during transport.
Made from super strong plastic material, it can withstand high impact - perfect when travelling on packed morning rush hour trains.
You can carry it with the built-in handle or put it in a backpack, briefcase or other bag. The Shirt Shuttle is probably the perfect travel companion.
Great British design at its best.
Watch this video of the Patrona Shirt Shuttle in action
.