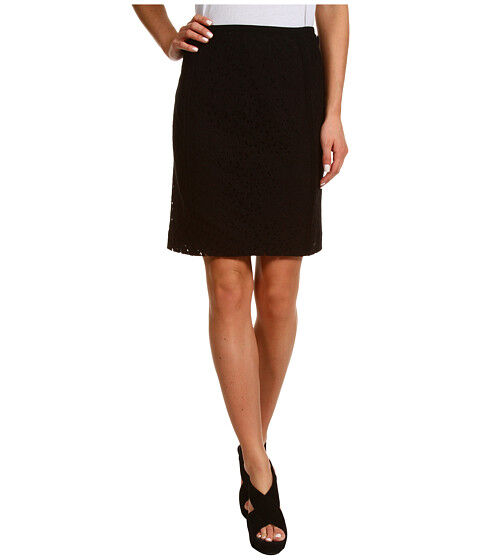 A pencil skirt is fitted from the waist and hips to the hem, and typically reaches to the knee or just above. It may curve slightly in at the knee. As the pencil skirt follows the figure closely, it is very feminine and shows off the curves. The pencil skirt is versatile and can be worn almost anywhere. During the day, when paired with heels and classy blouse, it is perfect for the office. It can be transformed into party wear with the right accessories. With so many fabrics and designs available, the pencil skirt can be both chic and bold.
In order to understand the world of pencil skirts, it is helpful to start by appreciating its history and how it came to be a classic skirt. Then it is necessary to know the different styles, the occasions they are best suited for, and the fabrics used to make them. Pencil skirts can be bought from department stores and high street clothing shops, as well as online auction sites, such as eBay, that stock an array of models.
A Short History of the Pencil Skirt
The pencil skirt has its origins in the year 1908 when the Wright brothers asked their associate's wife, Mrs Berg, to accompany them on a flight as the first female air passenger. In order to secure her billowing skirt they tied it to her ankles with a rope. Later, photographs appeared in newspapers around the world and the hobble skirt, the precursor to the pencil skirt, was born.
The first pencil skirt was introduced by Christian Dior in 1940 as part of a women's suit. The curve-emphasising style was accepted readily because of its contrast with the shapeless flapper dresses and covered legs of previous decades. Soon celebrities like Audrey Hepburn and Marilyn Monroe started to wear the pencil skirt, boosting its popularity further.
Pencil Skirts for Every Occasion
When buying a pencil skirt, the choice depends largely on when and where it will be worn. A black pencil skirt is a simple design that is defined by the top and accessories that are worn with it, either dressing it up or down, making it a good all-round skirt for many occasions.
Pencil Skirts for Work
Pencil skirts that are suitable for the office belong to the classic style and are known for their simplicity, like the unadorned classic pencil skirt. Professional-looking pencil skirts can be just above the knee, but not so far above that they become a mini skirt. The more traditional and conservative the workplace, the longer the skirt should be. Recommended block colours for office pencil skirts are navy, grey, black, and camel, where the darker colours are more slimming. For an elegant winter look for the office, try a tweed pencil skirt. Pencil skirts for work look smart when paired with silk blouses and court shoes, which complete the classic look.
Pencil Skirts for Casual Wear
More colours and bolder styles can be worn as casual wear. For a day out, the pencil skirt can be any colour from black to red or denim blue. A rule of thumb is that the brighter the skirt, the plainer the top. Remember that bright colours can make the hips and buttocks look broad, so choose the colour carefully. A tank top or a T-shirt, gives the pencil skirt a playful and fashionable look.
Pencil Skirts for Nights Out
When looking for a pencil skirt to wear for a night out, women should be daring and opt for bolder styles. Glossy satin and leather are great looks, as are colourful prints. However, even a simple black pencil skirt can be transformed into a party outfit by pairing it with a glittery or colourful top and sparkly heels. In general, a fancy pencil skirt should be paired with a plainer top in order to retain the focus on the fancy skirt and vice versa.
Fabrics for Pencil Skirts
The form fitting pencil skirt can be made from an array of fabrics, including satin and cotton, but the best fabrics to maintain the stylish shape of the skirt are medium weight, such as wool crepe, silk velvet, and jersey. The choice of fabric depends largely on the type of fit desired. Stiffer fabrics fit more closely, while lightweight fabrics, such as silk, give the pencil skirt more flow.
Wool Pencil Skirts
Wool is for autumn and winter skirts as it keeps the wearer warm. It comes in many varieties, such as tartan, houndstooth checks, and tweed. Wool is a versatile natural fibre known for its dirt-resistance and durability. However, wool can cause allergies and is therefore not suitable for women with sensitive skin, although opaque tights may help to minimise the allergic reaction.
Cotton Pencil Skirts
Cotton is also a natural fibre and it breathes well, keeping the wearer cool in the summer and warm in the winter, but not as warm as wool. Firm fabrics suitable for pencil skirts are cotton corduroy, a thick fabric with velvety ribs, and denim, a durable cotton twill fabric. Cotton velveteen, which is covered with a pile that resembles velvet, is a luxurious fabric choice as is cotton sateen, which looks like satin and has a glossy surface.
Luxurious Pencil Skirts
Heavier satins and jacquard are considered luxurious and they create elegant pencil skirts, as does silk dupion, which is a textured silk. When these fabrics are mixed with lycra, they gain flexibility and allow greater freedom of movement.
Sizing a Pencil Skirt
As pencil skirts are meant to be close fitting, the size should be chosen carefully, otherwise the skirt can hang shapelessly if too large, or show unsightly bulging if too tight. The main measurements needed when shopping for a pencil skirt are the waist and hips. Many pencil skirt styles are high waisted, so the properly fitted skirt is snug around the stomach area and slightly looser at the hips, thighs, and buttocks.
To take the waist measurement, bend to one side to find the natural waistline, the narrowest part of the upper body, and then measure at this point with a fabric tape measure held evenly, but not too tight. The hips are measured at their fullest point, which is just below the hip bone. The hips should be measured while standing with the feet together.
| Waist (inches) | Hips (inches) | UK Size | US Size | EU Size |
| --- | --- | --- | --- | --- |
| 22 | 32 | 4 | 0 | 32 |
| 23 | 34 | 6 | 2 | 34 |
| 25 | 36 | 8 | 4 | 36 |
| 27 | 38 | 10 | 6 | 38 |
| 29 | 40 | 12 | 8 | 40 |
| 30.5 | 41.5 | 14 | 10 | 42 |
| 32.5 | 42 | 16 | 12 | 44 |
| 34.5 | 44 | 18 | 14 | 46 |
As pencil skirts can be manufactured in many countries, the table lists the corresponding UK, US, and EU sizes. When not sure of which size to choose, it is better to opt for the larger size because it can be altered to fit, and the smaller size will create an unsightly silhouette and obstruct movement.
Buying Pencil Skirts on eBay
When buying a pencil skirt on eBay, a good place to start is by browsing all of the pencil skirts available by typing "pencil skirt" into the search box on the main page. This yields a long list of results, so if you have a more specific idea about the fabric or colour that you prefer, you can use more specific search terms, such as "cotton pencil skirt", "pink pencil skirt", or "party pencil skirt". The list of results can be narrowed down further by sorting them by price, condition, or other features.
Once you have found your favourite pencil skirt, you can proceed with the buying process. All of the necessary information about the garment should be available in the item listing. This should include a detailed item description, photographs, accepted payment methods, postage and packaging costs, and any refund and exchange policies. If anything remains unclear or is not detailed enough, then feel free to contact the seller using the "Ask a question" link. Also, read the seller's feedback and browse his or her ratings to get a better idea of how other buyers have reviewed the products and customer service.
Conclusion
Fitted from the waist to the hem, the pencil skirt is a feminine garment that accentuates the existing curves or gives the illusion of curves where there are none. Originally inspired by a practical need, the pencil skirt came into its own in the 1940s after women needed a change from shapeless, unflattering clothing. Throughout the decades, its popularity has fluctuated, but today it is back using a greater variety of fabrics.
The pencil skirt is typically made of medium weight fabrics, including cotton and wool, that maintain its defined structure. Versions are also available in silk and other luxurious fabrics. The classic pencil skirt worn in the office is typically neutral in colour: black, grey, navy, or camel, while more adventurous prints are seen at parties.
As the pencil skirt should be tight, it is important to choose the right size by measuring the waist and hips. When buying from eBay, ask the seller any questions about the features of the pencil skirt and its size in order to get a pencil skirt that fits perfectly.