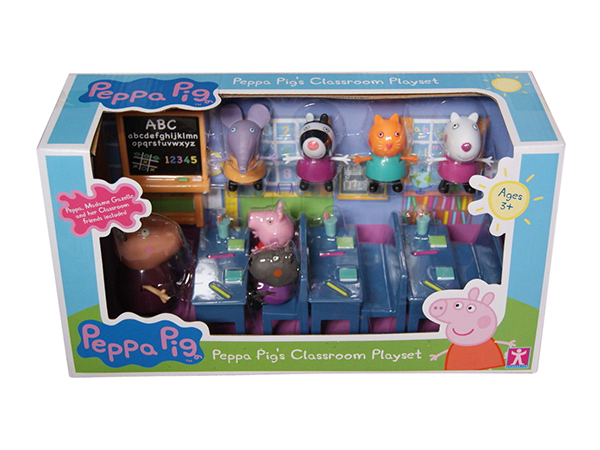 Treat your little one to a telly favourite with Peppa Pig toys . Kids can enjoy their favourite program right alongside Peppa Pig dolls and playsets based on the popular series for children. From plush Beanies to Peppa's home, a whole world of preschool adventure opens up when you know just what your child will love.

Peppa Pig Dolls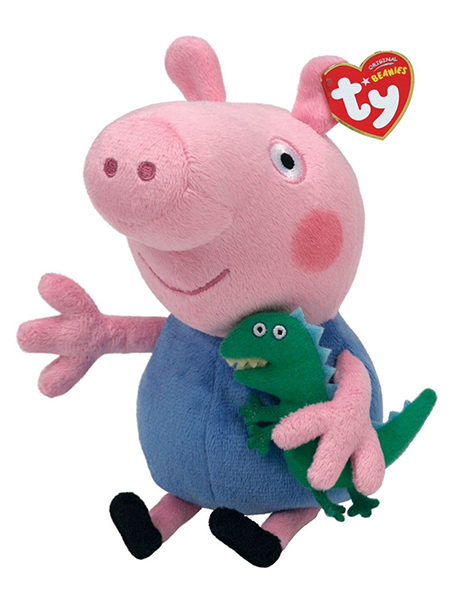 Soft and cosy, Peppa Pig dolls feature the titular pig and all her neighbourhood friends. Your child can laugh along all day long with the Tickle and Giggle Peppa Doll who shows her happiness when you press her tummy. The Peppa Pig Muddy Puddles Soft Toy comes dressed in a red dress splotched in mud marks similar to those a real-life pig would have. Peppa's brother George can become her dirty companion with the Peppa Pig Muddy Puddles George Soft Toy. Bedtime becomes musical time with the Lullaby Pepper doll who plays "Twinkle, Twinkle Little Star" and emits a soft starlight glow from her belly that fades after about 20 minutes.

Peppa Pig Playsets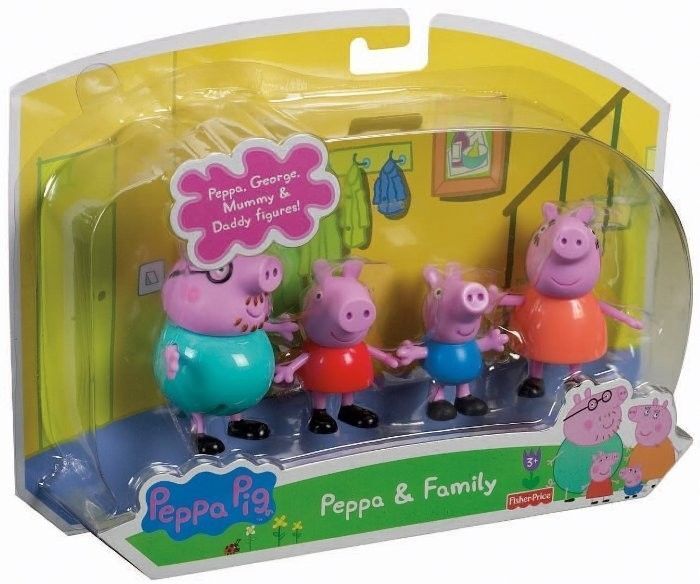 Peppa Pig playsets allow your child to role play with Peppa in a variety of imaginative situations that mimic her fantasies and her favourite show. The Peppa Pig Medical Case gives her a chance to play doctor and perform exams on her Peppa dolls. The pink and purple case comes with a plastic stethoscope and other instruments doctors use on a regular basis. A day of beauty is in store with the Peppa Pig Hair Case that comes with a brush, comb, toy hair dryer, and hair clips. The Peppa Pig Big Wheel features figures of Peppa and her family and friends on a large pink Ferris wheel for a day of fun.

Peppa Pig Vehicles
Your little one can take a ride with Peppa in playtime games featuring the pig and a variety of toy cars. The Peppa Pig Camper Van lets her take a trip to life in the great outdoors with figures and a bench set that mimics a campout. The Peppa Pig Fire Engine features George Pig in a yellow fire outfit ready to rescue his friends. The Peppa Pig Car features a red plastic and metal design and takes action figures away on a day trip, a quick drive to the store, or anywhere else your little one dreams up. Its convertible style lets children take figures in and out with ease.
Peppa Pig House
Visit Peppa's home right in your own home with a Peppa Pig House. This yellow house features plastic furniture reminiscent of the decor on the show, as well as small plastic figures your child can place in a variety of play situations. The house folds up for easy carrying and features a handle on top. It then opens to a world of adventure with both an upstairs and a downstairs so Peppa can live her life in your child's imaginative mind.