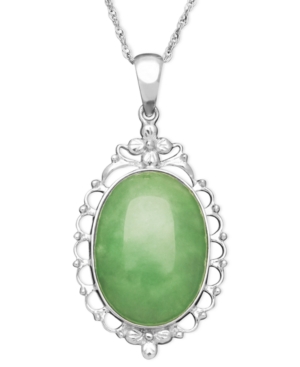 A personalised necklace is usually considered to be a necklace with either a name or initials such as a name necklace or monogram necklace, a great Valentine's Day gift. These often include precious or base metals shaped into letters to form monograms or full names but can also include a plate-type pendant or necklace with laser engraving. Personalised necklaces come in a variety of qualities and range in materials from cheap nickel or copper to very precious gold or platinum.
Personalised necklaces are popularly bought as gifts and for personal wear. Generally, they can be worn to nearly any occasion. Name and monogram necklaces can be very subtle or very flashy, making them very versatile. Many women choose to wear personalised necklaces to work or as street wear, while others choose to wear them for party and club wear. Important considerations when shopping for personalised necklaces include choosing the correct type of necklace, the right type of engraving or cutting, and of course, a metal and design that flatters the wearer.
Name Necklaces
The name necklace can have the first or last name of the wearer, and sometimes have the first initial followed by the last name. These are often custom made but are also frequently mass produced with popular names such as 'Jessica' or 'Ashley'. Because there are many variations in name spellings, it is usually important to check to ensure that the spelling is exact, especially if the necklace is intended as a gift.
Name necklaces can range from very small to very large but are most frequently paired with a princess-length chain so that the name hangs just below the collarbones. This is to ensure that the name is easy to read, visible, and attractive with a wide variety of necklines. Some variations are still present with choker, collar, and matinee lengths all frequently found. Most women can also choose to purchase a longer or shorter chain, as desired.
Different types of name necklaces include different types of calligraphy or font, decorations such as fine gems or engraving other than the letters, the letters having been engraved on a small plate, and the inclusion of different design elements such as hearts or flowers, usually as part of the scrolling calligraphy below the letters or as part of the letters. There are generally many options that can range from the very subtle to the very glamorous.
Monogram Necklaces
Monogram necklaces are popular as a smaller and more versatile personalised necklace than the name necklace. The monogram necklace generally features a single initial, although in some cases it features both or even three initials to indicate first, last, and middle name. Many couples also choose to purchase monogram necklaces with each other's initials as a show of devotion.
Monogram necklaces come in a variety of lengths and sizes. From very short choker lengths that hang at the base of the throat to opera lengths that hang the letter somewhere below the breast, monogram necklaces are both versatile and fashionable in most areas, and for many occasions. Letters can also come in a variety of sizes and styles. Like name necklaces, these personalised necklaces include a variety of added design elements including precious gems, flowers, engraving, calligraphy, and more.
Some variations of the monogram include engraving the letter onto a plate or disc, or around an eternity band meant to be hung on a pendant. Placing a monogram inside of a design such as a heart, the top of a skeleton key, or even a paw print or leaf is also a very popular design inclusion. For most, the pattern and design are purely personal decisions, although if the personalised necklace is intended as a gift, it is important to consider what the person receiving the gift appreciates.
Personalised Fine Necklaces
Fine jewellery includes any very valuable personalised necklace such as one made of a precious metal including gold, white gold, platinum, rhodium, or other precious metal. Also included in fine jewellery are any precious gemstones such as diamond, ruby, sapphire, emerald, and many, many more. As a rule, any personalised necklace containing precious gems or metals is considered fine jewellery. However, a sterling silver personalised necklace without any more valuable accessories (such as gems) might be considered as costume jewellery unless made by a designer. Another indicator of fine jewellery is the maker or the designer such as Gucci, Guess, Calvin Klein, or Versace.
Personalised Costume Necklaces
Costume jewellery is any type of jewellery that has no other value than as a decoration. Costume jewellery necklaces include steel, sterling silver, silver and gold plate or wash, titanium, nickel, copper, and many other base metals that are frequently sold as jewellery. These costume pieces may be decorated with items such as cubic zirconia, fake gems, crystals, sequins, sparkles, or even glass. Depending on the maker, the materials, quality, and durability of the personalised necklace do vary. These are the cheapest options for anyone looking for a budget necklace or for something to wear on occasion.
Costume jewellery personalised necklaces can include sterling silver, which means that many options for personalised jewellery are in fact costume. As purely decorations, personalised necklaces are excellent gifts for teenagers as well as for women looking for a casual wear necklace. Often these options can come with bright rhinestone or coloured false gems, or could be a simple metal imitating anything from rose gold to platinum.
Types of Jewellery Engraving
Personalised jewellery is made using laser cutting, moulding, and a variety of cutting tools including diamond-tipped cutters and saws. Different engraving styles produce different results, as do different metals. For example, a moulded personalised necklace is likely to be very smooth and rounded, but might not be very precise. A cut steel personalised necklace is very precise in shape, but the edges could be sharp, and so on.
Different styles and types of cutting appeal to different people but most do prefer laser cutting, which is very precise, accurate, and suitable for a wide variety of designs and styles. Most fine jewellery is cut with lasers, as are many costume jewellery pieces. For designs printed onto a plate or shape, laser etching is the most common method, although stamping is sometimes also used.
Styling Personalised Necklaces
Most personalised necklaces, even fine jewellery ones, are considered to be more fashion and casual wear than special occasion wear, but sometimes this depends on the individual piece. Women can try pairing a large name necklace with a wide open neckline such as a boat neck, V-neck, or off shoulder top. A smaller monogram necklace is most likely to fit well with nearly any type of neckline, especially if the chain is longer, which makes the item more versatile.
Name necklaces with a longer chain can also be worn over clothing, although they are most likely better suited to lying directly against the skin. They can be worn over high necklines, with button downs, and with a variety of tops including blouses and dresses. The personalised necklace can generally be worn with anything from jeans and a T-shirt to a fancy dress, which is another one of the reasons it is very popular among women of all ages.
Buying a Personalised Necklace on eBay
Choosing to purchase a personalised necklace on eBay can save you a lot of time looking for the necklace. Whether the purchase is for a gift or for personal use, you can likely find either a pre-made necklace or one that is custom made for you after purchasing it on eBay. Other options include literally every material and style ranging from base metals such as copper and tin to gold and platinum. Diamonds, rubies, cubic zirconia, and coloured rhinestones are all also available on eBay, so the elements of the necklace are purely up to your personal choice, rather than what is available locally.
Try searching for your personalised necklace by either 'custom personalised necklace' or using your name such as 'personalised Cynthia necklace', modified to include your name. Monogram necklaces are usually pre-made so you could search for a 'C monogram necklace' or 'white gold C monogram necklace'. Most initial monogram necklaces are custom made on order due to the specific nature of the necklaces.
Conclusion
There are a variety of styles, choices, and materials used to make personalised necklaces. Classic styles include the name necklace and the monogram necklace, although many jewellers are now also adding engraved names to nearly any type of pendant. These include everything from fine jewellery such as gold or platinum to costume jewellery including 925 silver, steel, copper, and many others. Anything with a genuine gemstone is labelled as fine jewellery while any personalised necklaces with no distinguishing valuable features (such as sterling silver with no gems) is considered costume jewellery.
Buyers can choose from a variety of chain lengths, although the personalised necklace is typically quite short and hung at or just below the collarbones. Monograms and name necklaces can each be styled in a variety of ways, and most women should take styling into consideration when making a purchase. Finally, buyers should check the size, style, name spelling, material, and any other specifications before making a purchase.