Pets can be the loveliest creatures on earth, always there and faithful. Despite being our best friends, however, there is a drawback to owning pets – their hair!
Your pet's hairs can get everywhere; no matter if dark or light, there is no escape. You will see their hair on carpets, furniture, clothing, curtains, the car and indeed lots of other places too.
One way of helping to eliminate this problem is by the use of a pet hair roller.
Essentially, the pet hair roller has very sticky tape which is used to pick up hairs and, when the sticky reduces, you simply rip off the used section revealing new, sticky tape.
When the tape roll itself runs out completely you can get a roller refill which clips onto the pet hair roller handle.
How can you tell if you have a good quality pet hair roller? There are three ways. First, you should be able to use each section of the sticky tape four or five times before the sticky becomes less effective.
The next way to test a roller is to literally stick it to whatever you're wearing. The roll should affix to your clothes and not fall off even if you move around. Admittedly this may not be something you want to try whilst others can see you, but it is a great test for the strength of a pet hair roller.
The final, and perhaps most important, attribute of a good pet hair roller is that it has the Good Housekeeping Institute Approved logo. The GHI subjects products to rigorous consumer quality test in the areas of performance, ease of use and design.
The Caraselle pet hair roller is the only roller brush that has achieved the Good Housekeeping Institute award.
It comes in a variety of designs: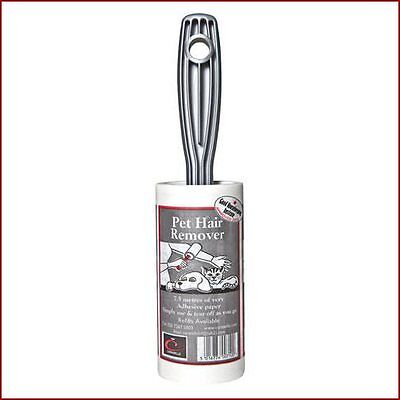 Classic Design Sticky Roller Tape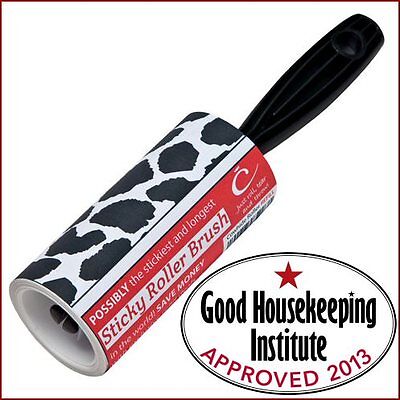 Cowhide Design Sticky Roller Tape