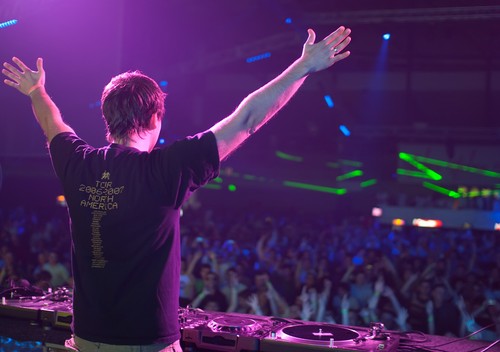 Pet Shop Boys is a band that has been around for three decades. The band started its musical career back in 1982 and it is still in shape and performing in venues all over the world. The duo consists of Chris Lowe and Neil Tennant, and together they make music that largely falls into the dance music and synthpop genre. They are British artists, and have won the Brit Award three times. Their songs have reached many people worldwide and are loved by many, and they have also been nominated for the Grammy Awards. Many of their singles have readed the top of the charts. Some of their number one hits are "Heart", "Always on My Mind", "It's a Sin", and "West End Girls". The band's discography includes many albums, such as "Please", "Introspective", "Behaviour", "Nightlife", "Release", "Fundamental", and "Elysium", all of which follow the trend of having single-word titles.
The band is constantly on tour because of its undying popularity. The dynamics of the performances can now be enjoyed worldwide and on almost every continent, both in single concerts and in festivals. Before buying tickets for a Pet Shop Boys concert, the locations and prices should be studied. The tickets are widely available on many online auction sites, such as eBay.
Tour Locations for Pet Shop Boys
Pet Shop Boys have been touring since 1984, so the duo started touring when they had been active for about two years. Their shows are renowned worldwide and are thus often sold out. Before setting out to buy Pet Shop Boys concert tickets, it is important to know where and when they are performing. The band performs all over the world, besides giving some occasional concerts in their home country, the UK. Some tour locations planned for 2013 include Brazil, Paraguay, Denmark, Estonia, Russia, Japan, Israel, and Colombia, so the band is genuinely cosmopolitan. The following chart details the tour dates for 2013. The chart provides the dates, venues, cities, and countries of the concerts.
| | | | |
| --- | --- | --- | --- |
| Date | Venue | City | Country |
| | Movistar Arena | Santiago | Chile |
| 16 May | Luna Park | Buenos Aires | Argentina |
| 18 May | Conmebol Bourbon Convention Centre | Asunción | Paraguay |
| 22 May | Credicard Hall | Sao Paulo | Brazil |
| 25 May | Centro de Eventos Bima | Bogota | Colombia |
| 3 June | Oktiaborski Concert Hall | St Petersburg | Russian Federation |
| 5 June | Crocus City Hall | Moscow | Russian Federation |
| 9 June | Falconer Salen | Copenhagen | Denmark |
| 11 June | Grand Rex | Paris | France |
| 15 June | Sónar Festival | Barcelona | Spain |
| 18 June | O2 Arena | London | United Kingdom |
| 20 June | Manchester Arena | Manchester | United Kingdom |
| 23 June | Nokia Hall | Tel Aviv | Israel |
| 29 June | Peace&Love Festival | Borlänge | Sweden |
| 1 July | Dortmunder Music Week | Dortmund | Germany |
| 3 July | KV Arena | Karlovy Vary | Czech Republic |
| 5 July | Õllesummer 20, Song Festival Grounds | Tallinn | Estonia |
| 7 July | Ruisrock Festival | Turku | Finland |
| 9 July | ZMF | Freiburg | Germany |
| 10 July | Tollwood Festival - Musik Arena | Munich | Germany |
| 9 August | SonicMania, Tokyo Makuhari Messe | Tokyo | Japan |
| 11 August | Summer Sonic Festival | Tokyo | Japan |
| 6 September | Berlin Festival | Berlin | Germany |
These are only the confirmed dates for 2013. Bands generally plan about half a year to a year ahead, so the exact dates of a concert should be searched before choosing one. The chart gives a general idea of how Pet Shop Boys operate. They give multiple concerts in one area, for instance, in South America, and then go to another region, such as Europe. If one is willing to travel and cannot get tickets to the closest concert location, then travel is also an option. Combining a holiday with a concert is a good way to see another country and also enjoy music. If travel plans are made well in advance, the travel expenses, such as for the flight and the hotel, can also be kept economical. It may even be a good idea to go with friends.
Type of Concert
Some tour locations are at festivals and others are typical concerts where the band is the main attraction and is preceded by another warm-up band. If a Pet Shop Boys performance is part of a festival programme, then buying the ticket is an entirely different topic. Generally, one cannot purchase tickets to a single performance at a festival. Instead, a festival pass or a day ticket should be purchased. In this case, it is also very important to pay close attention to the exact time when the band is scheduled to play.
As a rule, in festivals, the bands perform on a tight schedule and everybody has to get onto the stage at the right time. Therefore, no such things as one-hour delays generally exist at a festival, and the bands perform at the time written in the programme. This means that it is crucial to be there at the right time. When going to any concert, it is also worthwhile to go early. Because of masses of people trying to get to see and hear the best of the famous duo's music, there are likely to be many people around, trying to find a parking space and moving rather slowly. This is especially important to consider when it comes to festivals.
The Pricing of Pet Shop Boys Tickets
The prices of Pet Shop Boys tickets depend on several factors. Both the type of the concert, be it either a festival or a typical single-act concert, and the time when the ticket is bought, can influence the final price.
Ticket Price and the Type of Concert
Sometimes festival tickets are cheaper to buy, especially considering that with just one ticket it is also possible to see many other bands. Festivals attract many people, and this is the main reason why the tickets can be quite a bargain. On the other hand, a typical concert can be rather expensive, as Pet Shop Boys are the main act in this case, and they have more time to perform. A longer concert time also means more of a show, which may involve expensive attributes including lighting and other special effects.
Ticket Price and Buying Time
As a rule of thumb, the earlier the ticket is bought, the cheaper it is likely to be. When it comes to festivals, the ticket price can change a great deal. For instance, at first only a few performers are announced, and then the tickets are sold at a low price. Pet Shop Boys may be included in the artist list. Once other artists are also confirmed, the festival ticket price generally rises. The closer the date of the concert comes, the more expensive the tickets get. However, some people who have just recently found out that they cannot go to the concert may offer the tickets at a low price, because they want to get rid of them and get some of their money back.
Buying Pet Shop Boys Tickets on eBay
Start looking for Pet Shop Boys concert tickets on eBay by typing the relevant keywords into the search box at the top of any eBay page. Before performing the search, you could also check when there is a concert in your area, and then include the concert location in the search terms for more precise results. However, you can also do a more general search and then see what tickets are available from eBay sellers. After you receive the initial search results, you can sort them either by auction time or price. This helps you to either find auctions that are ending soon or to maintain your budget limits.
When buying the ticket, read the detailed item listing in order to check the location, time, and date of the concert and whether it fits into your plans. If the information is incomplete or confusing, feel free to contact the seller and ask. You may also enquire about the ticket delivery time in order to ensure that you receive the tickets before the actual concert date. If the seller lives close by, you can also pick the tickets up yourself if both parties agree.
Conclusion
Pet Shop Boys is a UK band that has been entertaining people for three decades, since 1982. The duo combines Chris Lowe and Neil Tennant into a music-making machine that focuses on synthpop and dance. The band is widely renowned all over the world, so it is no wonder that people are still queuing in order to see a performance. Tickets for the concerts are available in many box offices, although many people also sell them on online auction sites, such as eBay.
When looking for a Pet Shop Boys ticket, people usually already know the location where they want to see the band. Pet Shop Boys concerts take place all over the world, including in South America, Japan, and Europe. The exact tour dates are announced approximately a year or a half year before the actual concerts, so it is necessary to keep checking in order to find out when the band is scheduled to appear. However, it s also possible to organise special concert trips to see them somewhere abroad.
Pet Shop Boys also perform in festivals. In this case, the tickets may not be sold under their name, but under the name of the festival instead. By knowing about the festival where Pet Shop Boys is scheduled to perform, it is possible to obtain a ticket. Festival tickets are actually cheaper, in that they they allow one to enjoy many bands at a single venue. The price is also dependent on the time of buying, with the early tickets being cheaper.