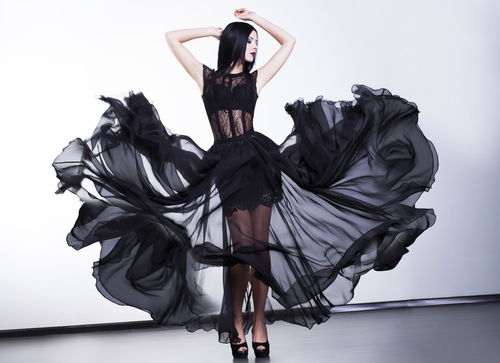 Dating back to the sixteenth century, petticoats are fancy undergarments designed to complement both skirts and dresses and continue to spice up an array of modern and retro garments. With a host of styles, colours, lengths and sizes available you won't be short of choice, so read on for everything you need to know and more about buying petticoats.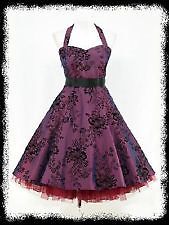 Add a caption
Petticoats can be discreet or on show
Click to edit caption
Before purchasing
Do you want your petticoat to be seen or would your prefer it to stay hidden? Your answer will probably decipher how glamorous you want the petticoat to be. 1950s style dresses suit full petticoats, which look great on show.



While some underskirts are wonderfully discreet, others offer volume and flare, so it's worth baring this in mind. If you want your overskirt to puff out into a dome shape, tiered, ruffled and hooped garments are ideal, but if the minimalist look is more you, a lace slip might be better.
Before parting with your hard-earned cash, consider whether you want the colour and material to clash with your skirt/dress or if you'd prefer something matching.
Both short and long petticoats are available, so always think about what you'll wear the undergarment with to avoid a fashion faux pas.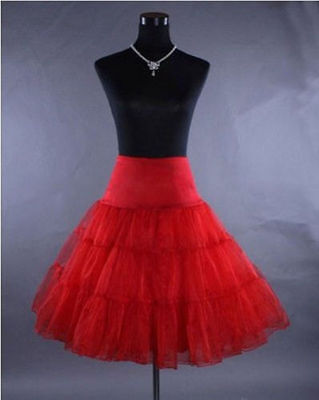 1950s retro tutu petticoat
Whether you're heading to a rockabilly fancy dress party or simply want to glam up your 1950s dress, a retro tutu petticoat could be right up your street. Typically, these funky garments come with multiple ruffles and layers and can be worn as they are or underneath a glamorous frock. They'll even complement a vintage style
prom dress
helping you to feel every inch the princess and could easily form part of a burlesque wardrobe. Popular materials include nylon and organdie (the sheerest and crispest cotton made).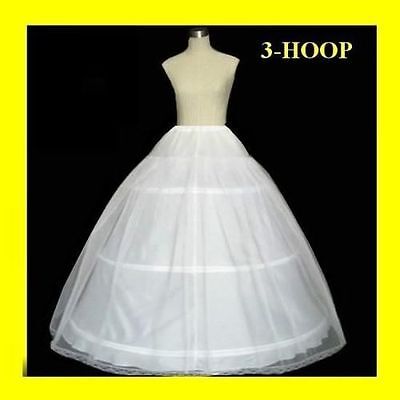 Hooped petticoats
Ideal for evening gowns and wedding dresses, hooped petticoats are often made from polyester or taffeta and are designed to hold the overskirt out into an extended fashionable shape. The positioning of the hoops will change the look of your skirt/dress significantly, so whether you want a domed shape overskirt or a fishtail/mermaid effect you should be able to find just the thing. It also worth noting, however, that the hoops can often be removed or adjusted to match the flared effect of the dress allowing for optimum flexibility.

Some petticoats with metal bone hoops also come with a soft nylon lining to stop the petticoat scratching your legs as well as a layer of netting to disguise the hoops – particularly if they're located near the bottom of the dress. As well as being comfortable to wear, hooped petticoats are popular across the globe as they help the hips to look curvaceous and the waist to look tiny, ultimately accentuating the female form – what's not to like?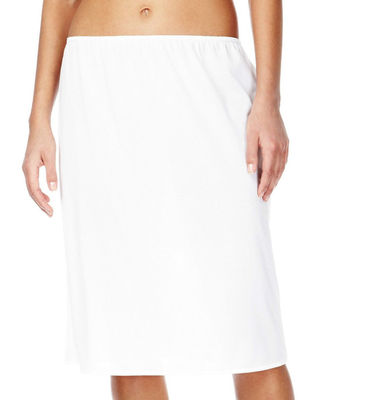 Underskirt half slip
While full slips which are worn like dresses are widely available these days, you can also get hold of half-slips/petticoats which fall from the waist downwards. Sold in many different colours, these can be worn under sheer skirts and as many have a decorative lace hem it doesn't matter if they stick out a little at the bottom.

Slips come in an array of lengths which include 24", 28" and 32". Elasticated waists make these comfortable to wear and soft, feminine materials including silk will ensure you always feel feminine and classy.
How to wear a petticoat
If you want to buy and wear one of these fabulous petticoats, always take your measurements before making a purchase. Each garment should sit on your natural waist and should be tight enough to stay up without creating any unnecessary lumps and bumps.
Teaming a black petticoat with a black dress can work well, but don't be afraid to mix and match colours. A bright red undergarment could look fantastic under a sheer dress so feel free to experiment with patterns and shades.
Be careful not to overstuff your skirt. Adding too much bulk underneath a narrow skirt will make your outfit look stretched out and unnatural.
Part of the allure of many petticoats is to have it hidden until you step or sit in a certain way letting a little bit show. Contrasting colours can be really mischievous and eye-catching so bear this in mind when making your choice.
If you do want your petticoat to be seen in a more obvious way, let it hang an inch below your skirt. Any more and it could go from funky to frumpy.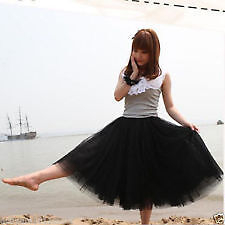 Care of petticoats
As petticoats tend to be made from delicate fabrics such as silk always read the washing instructions. You might be better off rinsing it by hand and leaving it to dry on the line. It's not generally advisable to iron such items so get hold of a steamer or hang them up in the bathroom while you take a hot shower to help some of the wrinkles fall out.

Never wash or soak delicate, light-coloured fabrics with other bright materials as the colours could run. The last thing you want is a dyed pink undergarment the evening before your wedding day!