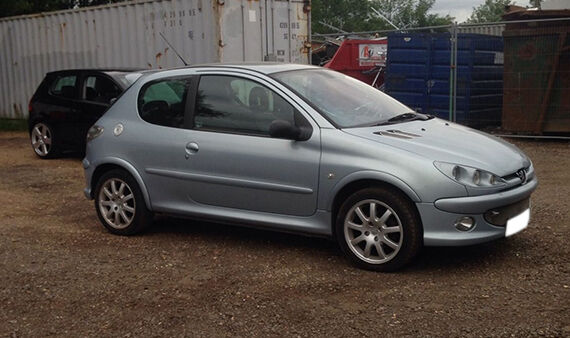 Launched as a follow-up to the popular Peugeot 205 supermini, the Peugeot 206 is a speedy and compact car that many still drive today. One variant of this Peugeot line loved by sports mini enthusiasts is the Peugeot 206 GTi. Before deciding to buy this model, consumers may wish to get to know the ins and outs of this vehicle in order to make the most informed purchase.
An Overview of the Peugeot 206 GTi
There were technically two releases of a GTi version of the 206 from Peugeot. The first arrived on the scene in 1999 with a 2.0L engine that could reach 210 km/h. It was not until 2003 that Peugeot introduced the second version, the 206 GTi 180, a tuned take on the original GTi release featuring more sports styling and performance features. While not as powerful as many larger Peugeot cars, these cars are popular for their precise handling and agility that makes them sprightly vehicles on the road.
Getting to Know Peugeot 206 GTi Engine & Drive Capabilities

Understanding the original powertrain and drive capabilities is essential to finding a solid 206 GTi. The Peugeot 206 GTi 180 features a 2.0L EW10J4S engine with an inline four-cylinder design, 16 valves, and electronic fuel injection. This powertrain, in tandem with variable valve timing and modifications to the inlet and exhaust manifolds, produces 175 bhp, allowing the car to get from 0 to 100km/hr in just 8.3 seconds. The brakes on the Peugeot 206 GTi 180 are disc brakes, utilised at the four corners of the vehicle. These disc brakes feature a ventilated design that dissipates heat, giving them an assertive power and fade resistance. Consumers looking for a used Peugeot 206 GTi may or may not find vehicles with an original engine and should confirm this at point of purchase to ensure they get the original 206 GTi experience.
Recognising the Peugeot 206 GTi Exterior & Interior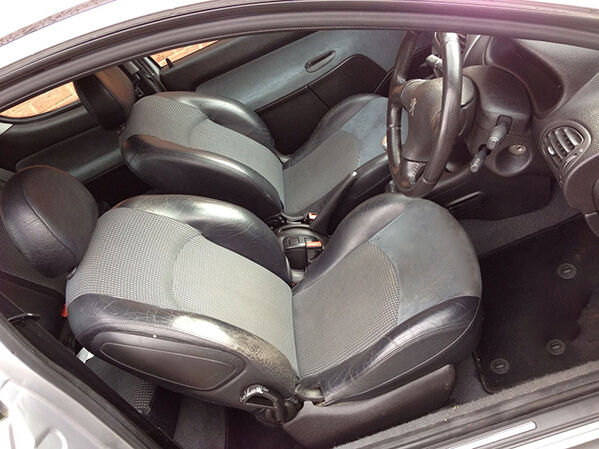 Released in celebration of Peugeot's success at rallies, the Peugeot 206 GTi 180 was designed with race features on top of its classic hot hatch good looks. Key original features on one of these cars include nine-spoke alloy wheels with a low-profile tyre that fits neatly into the wheel arches. The front spoiler runs low and wide and features integrated fog lamps. Small touches around the vehicle also signal that this hatchback was intended for racing aficionados, including a trapezoid-shaped exhaust outlet and a drilled alloy filler cap. In the interior of an original Peugeot 206 GTi, there is a chrome gear knob and aluminium alloy race pedals, as well as bucket seats.