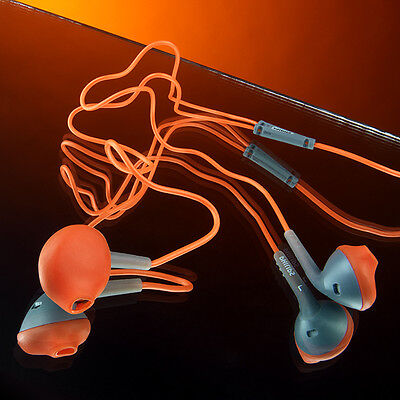 Like their Actionfit headband siblings, the SHQ5200s, the super light Philips Actionfit SHQ1200 are specifically tailored for fitness use. They're sweat-proof and water resistant making them a good option for the gym. On paper at least.
They're just 4gm which is about as light as you'll find, sadly unlike the headband Actionfits, what you save in weight your lose in comfort. Annoyingly, they have a nasty habit of falling out of your ears from time to time. It's not what you want for the perfect sports headphones, but less of a problem while doing weights. However, if you're looking for a pair of headphones that'll handle your whole workout session – and that will put in a few fast miles on the treadmill - then these come up just short. There's little more irritating than continually poking your buds back in while you're trying to focus on hitting your goals.
That said when they're in, they're very comfy in the ears and the sound is great. They're specially tuned for sports with powerful bass to help drive that heart rate. They're also built to last with an adequate length of Kevlar-protected cable that you can easily tuck under a t-shirt.