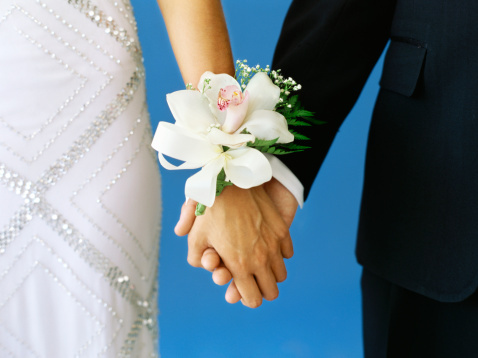 Want to say goodbye to your school days in style? Here are our tips for picking the perfect prom dress.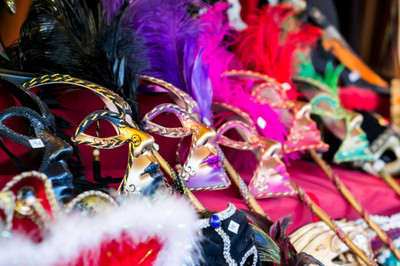 Think about the theme
Your prom's theme will give you a clear idea what style of dress to opt for. For a Hollywood theme you'll want to go for all-out glamour, while a flapper style beaded dress might be more appropriate for a 1920s theme. Your prom may have a relaxed theme like beach or carnival which means that a more casual dress is appropriate.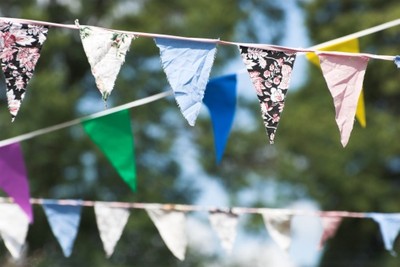 Consider location
While proms mostly take place in the school hall or a local hotel, many schools are branching out and hosting the end of year bash in more exotic venues, which could impact your choice of outfit. River cruises are an increasingly popular option, but you need to think about how you'll get on and off the boat and whether it will be chilly on the water. Similarly, garden parties are a great budget option, but you'll have to think how to best stay warm while looking stylish.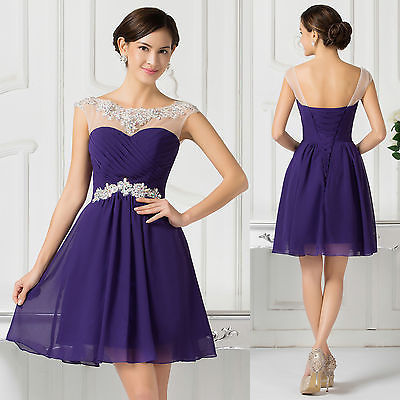 What length?
Long and flowing or short and sweet? The prom is a great excuse to really dress up in a floor-skimming gown. Full-length dresses are very sophisticated, so if you're nervous about looking too old, add a youthful twist by opting for a bright colour or lots of detailing. If you're not used to maxi dresses make sure you practice dancing in a full-length skirt so it doesn't hold you back on the night.
But, remember, formal doesn't have to mean floor-length - there are hundreds of glamorous options with a higher hemline. You could opt for a tea-length dress which finishes between the knee and ankle or go for something a bit shorter. We love 1950s style dresses with cinched in waists and full, knee-length skirts. Shorter dresses are often easier to move in – perfect for hitting the dance floor.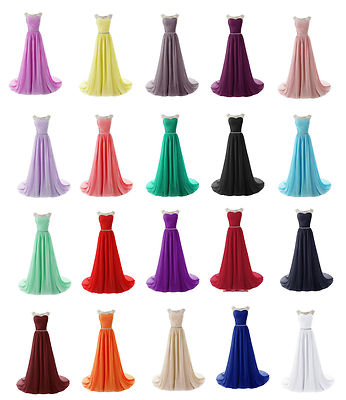 Colour
Next think about what colour you want your dress to be. As a starting point, think about your skin tone and hair colour. Deep jewel tones and pastels look great against pale skin while metallic and neon brights are perfect for darker skin tones.

If you're really undecided, you can't go wrong with a classic black dress. LBDs tend to look more expensive than they are and are perfect for a formal occasion. You can always add a splash of colour with your accessories.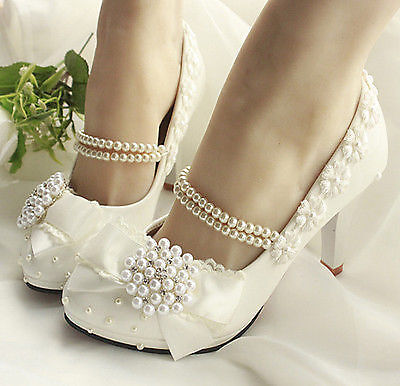 Accessories
Your prom dress may be the main event but clever accessories can give your outfit the wow factor. First think about
shoes
– do you go sky high or opt for sensible flats? Remember to consider comfort as well as style. There are many flat or low-heeled shoes out there which are far from frumpy and you'll be able to dance the night away with ease.
To make your night really special why not add some sparkle to your outfit with some eye catching jewellery? If your dress is embellished or patterned you may want opt for something simple and elegant to avoid going over the top, but if your dress is plain, let your accessories do the talking and opt for a statement necklace, large cocktail rings or chandelier earrings. Or maybe even all three.
Last but not least, you'll need a bag. An elegant clutch is the perfect choice for a formal occasion, but make sure you opt for one big enough for all the essentials; mobile phone, purse, keys, lip gloss and perfume.
Wearing your prom dress again
Once you've danced the night away in your perfect prom dress you don't have to relegate it to the back of your wardrobe. Here are 3 occasions when you can re-wear your prom dress.

1 – A wedding
Prom dresses are perfect for formal weddings. Throw on a pashmina or shrug and a fascinator and you're good to go.

2 – The races
Ladies Day is all about dressing to impress so however glamorous your prom dress was you won't look out of place.

3 – A night out
Why not recreate prom night by hitting the town with your closest pals, all wearing your prom dresses. You won't look overdressed if there's a big group of