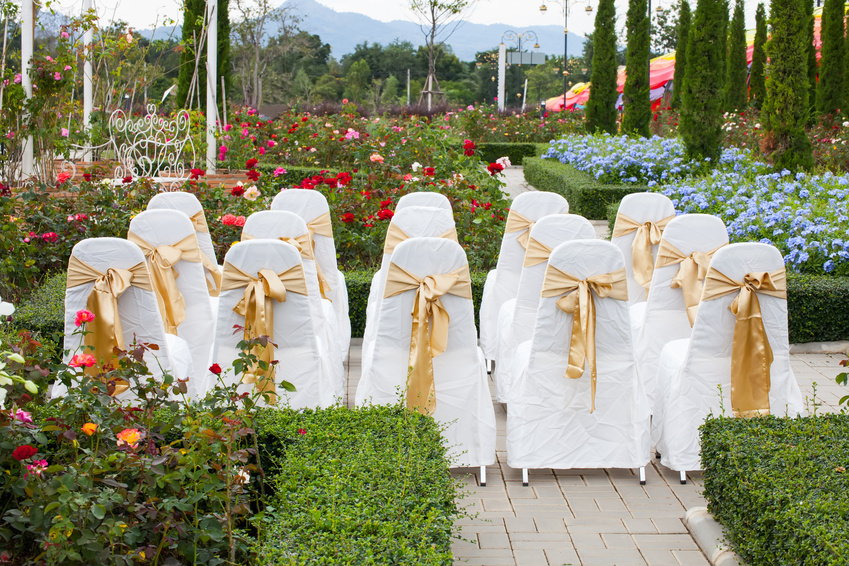 Chair covers do more than hide damaged or ugly chairs. These wedding decorations echo your wedding colours, add to your theme, provide a touch of elegance to your decor, and make an excellent first impression on wedding guests. Choose a cover type and colour that match the table linens and experiment with sash textures and colours to find the perfect combination. Measure the chairs you intend to use to ensure that the covers fit properly.
Wedding Chair Cover Types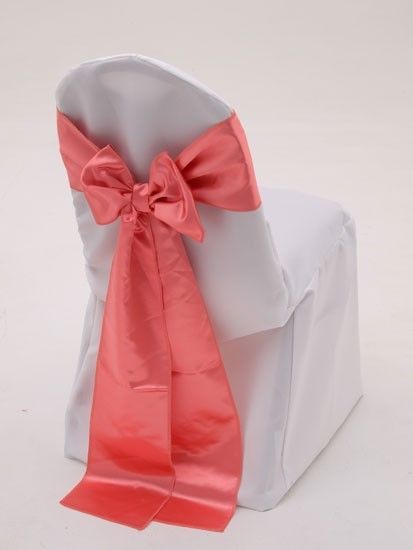 There are two main types of chair covers, namely loose drop covers and elastane covers. Loose drop chair covers are the most popular and readily available. As the name suggests, this type of cover hangs loose over the chair. These covers are easy to use, durable, and attractive, and you can finish them with sashes that fit around the backrests of the chairs. Although cotton and cotton blends are the most practical and affordable fabrics for these covers, you can find silk and satin chair covers. Elastane chair covers fit around chairs tightly to create a sleek look. Choose a chair cover type that suits your budget and theme.
Wedding Chair Cover Colours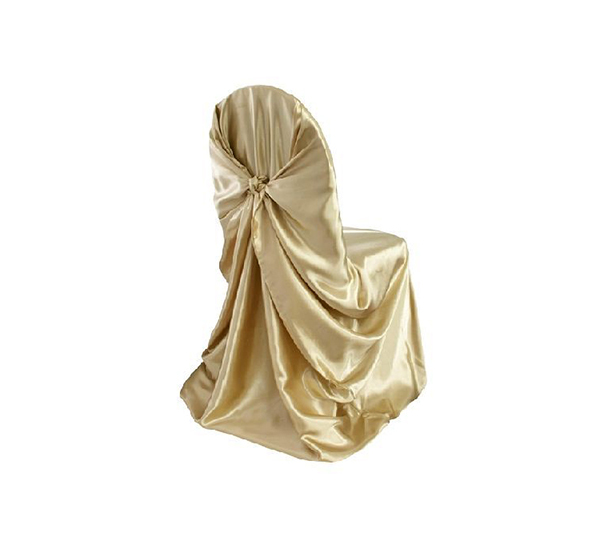 Chair covers come in a variety of colours, but white, cream and ivory are the most popular. Match the cover to your table linens; you can add a sash in your wedding colour as an accent. Avoid white chair covers if your linens are ivory, cream, or off-white. The white covers can make off-white colours look dirty. Ask the manufacturer for a swatch of fabric if you decide on off-white covers. Compare this to the colour of your table linens to ensure that they match. Add sashes in your wedding colours to accent your theme. A single colour tends to be more striking than multiple colours. However, you can opt for shades of the same colour. Add texture by choosing an interesting fabric such as organza or satin. You can even add raffia, flowers, or other adornments that include elements from the centrepieces on the tables.
Wedding Chair Cover Size
Chair cover fit is important because ill-fitting covers look rumpled and untidy. Wedding chair covers that are too small leave parts of the chairs exposed, and they can ruin the elegant effect you are trying to achieve. Measure the wedding or reception venue's chairs, focusing on the overall dimensions of the chairs as well as their leg heights, seat dimensions, and backrest measurements. Take note of the backrest design and height. Some covers fit rounded backrests, while others fit square backrests. Ask chair cover sellers for the exact dimensions of the covers to ensure that the covers fit the chairs.