Are you excited about your prom but worried about choosing a dress? Let us take the pressure off your search and leave you free to look forward to your special day with confidence. Don't let dressing up get you down!

Pick your prom dress
The location of your prom
Dress styles & lengths
Prom dress colours & accessories
Wearing your prom dress again
Your Prom
Before you look at a single dress, take a moment to think about the details of your prom itself.
What are the factors that could influence your outfit and what should you consider before
choosing your style?
The location
The first thing you should think about before buying your prom dress is where your prom is
actually taking place. While traditional venues such as hotels, ballrooms and nightclubs will
always be popular, recent American-inspired locations have started to take off.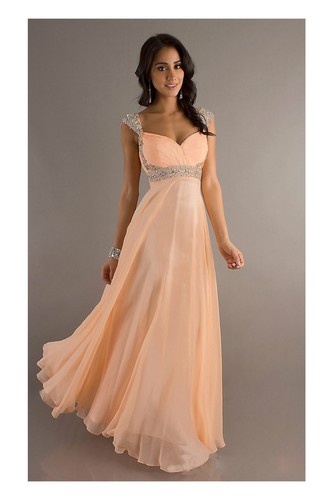 Boat party
– Is your prom on a boat or by a river?
Party boats are increasingly popular with smaller
groups and usually include a sit-down meal and
disco. How will your outfit cope with climbing
aboard and how will it keep you warm from cooler
breezes?
Garden party
– A perhaps more refined favourite,
the garden party is a great way to make room for
more guests but can expose you to the British
weather. Even if you're protected by a large
gazebo or marquee, have you thought about how
you'll cross the grass to get there? Stay warm, dry
and beautiful with accessories appropriate to the
conditions.
School hall
– Prom on a budget? Why not use your school hall for the venue and spend your budget on decorations. Hire out a marquee to place in your school hall to change the scenery and fill it with decorative balloons, banners or even a chocolate fountain.
The time of year
While proms are usually held in the summer, there are some exceptions. Winter, and
specifically Christmas, proms can be extra special with an even more electric atmosphere.
But whenever your prom is, always keep an eye on the weather forecast. Accurate
predictions are usually available about five days before a particular date, so take a look and
adjust your outfit as necessary.
Your date
It's ok; don't blush. You and your date will walk in together, be pictured together and spend
the evening next to each other - they're the only accessory you can't control!
You can, however, tailor your own outfit to his. This is fairly easy given that he'll more than
likely be wearing a black and white tuxedo, but you might want to have a quick talk about his
choice of handkerchief and tie colour beforehand.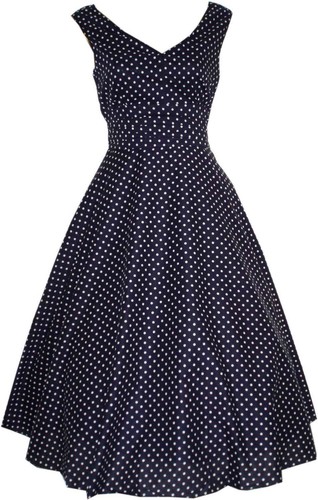 The theme
Does your prom have a special theme that your outfit needs to
abide by? A theme doesn't have to mean fancy dress –
especially for girls – just think of it as an excuse to be even
more dazzling!
Your Prom Dress

Now you've thought about where your prom is, when it is and even who you're going with, it's
finally time to start think about your dress itself.
Style and length
It's easy to over-complicate the look and length of your prom dress. Before you start stressing
about short skirts and full-length gowns, have a think about who you're going with.
Your prom may seem formal compared to day-to-day school, but that doesn't mean you need
to go out and spend a fortune on a frock that would make Cinderella jealous. Your aim should
be to find a dress that you're comfortable with in a style that suits you.
Long and flowing

– Ideal for ultra-formal affairs or when money is no object.

Long, flowing dresses exude sophistication but probably won't make

disembarking your party boat any easier!

Short and stylish

– Shorter dresses are incredibly versatile. They're not too

casual and not too formal. They're perfect for your prom and ideal all but the

coldest of occasions!
Adding some colour
The great thing about prom dresses is that you can never choose the wrong colour. This
could be one of your last times together with all of your classmates; don't miss your chance to
express yourself in the most memorable way possible.
Tips for choosing your prom dress colour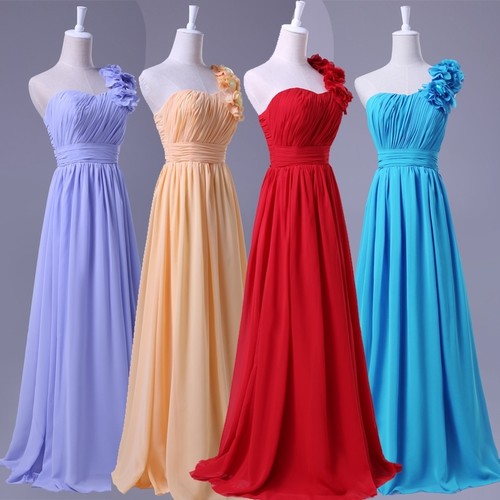 1. Pick a colour that you like and you
know looks good on you. Be as
bright and bold as you want. Forget
about what your friends are wearing
– do you want to blend in or stand
out?
2. Think about the theme and
decorations of your prom. Modern
themes are great for trialling new
colours while classic occasions may
require softer pastel shades.
3. Go with your instinct. Have you had
your heart set on a red prom dress
since you were a toddler? Get it, enjoy it and remember it.
Accessories
Finish off your look and make your outfit your own by adding accessories such as jewellery,
handbags and headbands. Not only are they nice to look at but they're practical too – where
else would you put your make up and ticket?
Wearing your prom dress again
It would be a shame for your prom to finish and your new dress to sit gathering dust in the
wardrobe. Fortunately there are a few occasions where it's possible to re-wear your prom
dress and get away with it.
With new people
– The only people that know what you wore to your prom are the
people at it. Prom dresses double up as great evening dresses or evening outfits for
nights out with the girls. Don't be embarrassed; be proud.
At weddings and special events
– Prom dresses are perfect for weddings (unless
you're the bride!). Bring your dress out of retirement and show it a good night out all
over again.