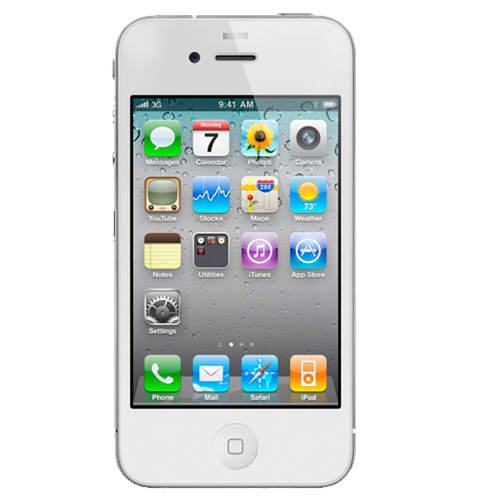 When the first mobile phone was designed forty years ago, not many could anticipate the advances that technology would make and the incredible range of functions that mobile phones would come to perform in the future. Since then, mobile phones have become an indispensable gadget that saves time, space, and money. The arrival of smartphones made these devices even more versatile. One of the most sought-after features in mobiles and smartphones is their camera. Camera phones have largely been responsible for the revolutionary way in which we now interact with others, as these devices offer freedom and flexibility so that anyone can take pictures and record video, and share the images with the rest of the world. While a few years ago, people would carry a phone, a camera, and possibly a laptop with them, today mobile phones can perform all these functions and many more. Perhaps a camera mobile phone or a smartphone can never replace a professional camera, but it cannot be denied that technology has come a long way and that some camera phones are on a par with digital cameras in terms of image quality and definition. Due to these reasons, buying a camera phone or a smartphone can be considered an investment as long as buyers make a good choice. This guide will list the main points that buyers need to consider in order to find the mobile phones that have the greatest cameras.
About Mobile Phones and Smartphones with a Camera
The first mobile phones to incorporate a camera in their design appeared in the market in the 1990s. By the early 2000s, camera phones had become so popular that in fact, the number of devices sold around the world was far higher than the number of digital cameras sold. A few years later, technology made yet another advance and made possible for mobile phones to record videos, in addition to taking still pictures. The demand for this type of mobile phones grew even more when these gadgets began to feature Internet connectivity. Nowadays, a camera is an essential feature of all smartphones, and it is believed that more than one billion people around the world own a camera phone.
A Guide to Choosing a Camera Mobile or a Smartphone
Before going into the technical specifications of a camera phone, those who are interested in buying this type of gadget must consider the use that they will give to the camera. Is the phone going to be used mostly for personal photography or will it have any professional/business use? Buyers who only need to take the occasional picture do not need to look into high-end camera phones, while bloggers, architectects, interior designers, and artists may need to ensure that their camera phone has top-of-the-range specifications. As for the technical specifications, the advice that would usually apply to buying a digital camera can be used when shopping for a camera phone or for a smartphone to take pictures. Some useful advice includes:
Remembering that Megapixels Are Not All that Matters
As in the case of digital cameras, camera phone manufacturers often highlight the number of megapixels that a device has. For most people, the higher the number of megapixels, the better image quality will be, but that is a common misconception. In fact, when it comes to image quality, less is more. A large number of megapixels (over 4 for camera phones) will only produce better images if these are to be enlarged. Instead, image resolution is linked to the sensor and the lens size and to the software used to process images. Look for lenses made of glass (avoid plastic) and ensure that the lens has been built by a reputable manufacturer (the manufacturer's name will usually appear near the phone's camera).
Buying a Camera Phone with Autofocus
Regardless of how many scene modes or special effects a camera phone may have, lack of autofocus may result in blurred and low-quality images.
The Display's Size
It is recommended to look for camera phone with a screen that measures at least 4 inches, as this can greatly help in framing and composing a picture.
The Phone's Processor
Camera functioning and photo editing are much faster in phones that have dual or quad processors, which also help prevent camera from force closing.
The Flash
LED flashes are good enough for most purposes, as they can light up nearby objects. However, those who plan on taking pictures with flash regularly should consider looking for a camera phone with a xenon flash.
What to Keep in Mind Before Buying a Camera Phone or a Smartphone
Because one of the main features of camera phones and smartphones is their convenience and practicality, there are other points to consider before buying one of these devices, apart from their intended use and their technical specifications. Some useful things to keep in mind include:
The Phone's Overall Design
It could be useful to consider how user-friendly a camera phone is, so as to ensure that taking photos will be a seamless experience. This can be done by looking at the position of the camera and the shutter, or by reading user reviews online.
The Phone's Memory and Storage Options
Digital pictures can easily take up all the memory available on a camera phone, so it is important to check exactly how many pictures the phone can store and whether the memory is expandable. In order to do this, buyers will need to look for the phone's built-in memory specifications. The vast majority of camera phones and smartphones are designed to store pictures on a micro-SD memory card. These cards usually come in sizes such as 2GB, 4GB, and 8GB, although some camera phones come with high capacity micro-SD cards that can store up to 64GB of digital files.
The Phone's Connectivity and Sharing Options
This point is an important one for those who plan on sharing, uploading, printing, or exporting pictures on a regular basis. Camera phones and smartphones can come equipped with one or more of the following connectivity options: Wi-Fi, 3G, Bluetooth, WAP, infrared, GPRS, and USB. In most cases, 3G camera phones offer the fastest connectivity, while infrared and WAP are the slowest.
Additional Software
Lastly, it might be worth checking whether the camera phone has any kind of pre-installed photo editing software. The most popular editing programs include features like red eye reduction, cropping, rotating, colour adjustments, filters, and special effects. Also, social network users can check if there are any plug-ins especially made for the phone they want to buy, so that uploading pictures is fast and easy.
Finding Mobile Phones and Smartphones with Great Cameras on eBay
When it comes to shopping around for electronics, many people hesitate to buy a gadget without having seen it first. However, shopping for mobiles and smartphones online is a safe and convenient option at reputable sites like eBay. It is possible to check a seller's reputation and product reviews before making the decision to buy. For additional peace of mind, buyers can choose a mobile phone that admits returns or refunds should they not be satisfied with the product. Another advantage that comes with buying a camera phone from eBay is that this global auction site often lists mobile and smartphone models that may be difficult to find in conventional stores. This fact may be especially convenient for shoppers who are interested in buying a second hand phone or a refurbished smartphone. Finding a mobile phone or a smartphone with a great camera on eBay only takes a few clicks of the mouse. First, go to the eBay homepage and place the mouse over the Electronics & Technology category on the left hand side menu. Doing this will bring up an additional menu. Under Top Categories, select Mobile Phones & Communication.. On the following page, click on Mobile & Smart Phones, and once the full list of mobile phones for sale appears, scroll down the menu on the left. Next, click on Features and tick the box next to Camera. Then click on the Go button. Doing this will only list mobile phones with a camera, and buyers can then filter the results according to the phone's brand and model, its condition, price, location, connectivity options, and other additional features.
Conclusion
Mobile phones with a camera and smartphones are very practical devices that can save users from carrying unnecessary gadgets with them. There are many models of mobile phones that come equipped with cameras whose definition rivals that of standalone digital cameras. On the other hand, smartphones are incredibly useful mini-computers that allow users to edit, store, upload, and share their pictures in a matter of minutes. Buying a mobile phone or a smartphone with a good-quality camera from eBay is a great alternative and a convenient option for those who want to get their hands on the latest technology without having to leave their homes.