A Mom For Christmas - Buena Vista Home Videos c 1991
Spotting genuine Disney video features that will be missing/different on a copy:
(In all examples the original item is shown on the left/bottom)
1.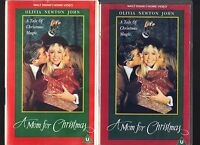 Original item on the left has brighter colours
2.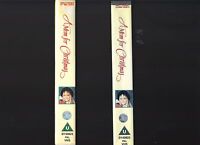 "Hologram" on the sleeve of the copy will be dull and will not reflect light.
3.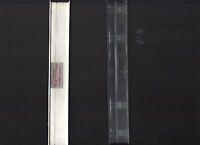 The video cases for Disney issued videos from this era were the big-box type and where made of white plastic with a silver seal of authenticity.
4.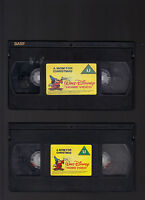 The pirated video has the manufacturer's stamp "BASF" printed in the top left hand corner in gold letters.
5.
.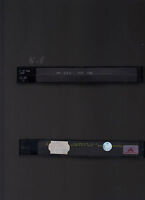 The genuine video has the film title printed on the spine, carries the Disney "Mickey Mouse" hologram and the Buena Vista/F.A.C.T hologram. The pirated video has BASF manufacturing marks printed along the spine.