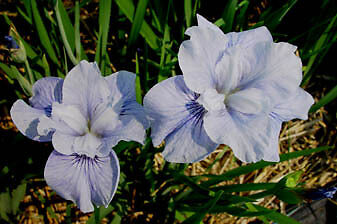 Planting
Siberian Irises are generally hardy and easy to grow, they can tolerate extreme cold (ours survived -17.5 C winter 2010/11) and will do well if they are simply planted into existing borders and watered well. However taking a little trouble in the preparation and planting will result in improved performance of these beautiful plants.
Siberian Iris prefer a slightly acidic soil pH ranging from 5.5 to 6.9 and the addition of peat moss, compost or well rotted leaf mold & compost will all work as soil enhancers
Space your plants two feet apart. Dig a hole large enough to receive the plant without crowding the roots and at least 25 cm deep. In the bottom of the hole add a mound any of the above soil enhancers. Place Iris on the mound and spread the roots down around the mound. Carefully back-fill with a mixture of garden soil and compost. The crown should be 3-5 cm below soil level unlike bearded Iris where the rhizomes are planted at or above soil level.
Water well and keep well watered for first 3 to 4 weeks to encourage root growth and development.
In common with other Iris, I. sibirica will flower best in sunny positions in the garden. They prefer to grow in moist but well drained soils. Please note that they are NOT pond plants and will soon rot if grown submerged.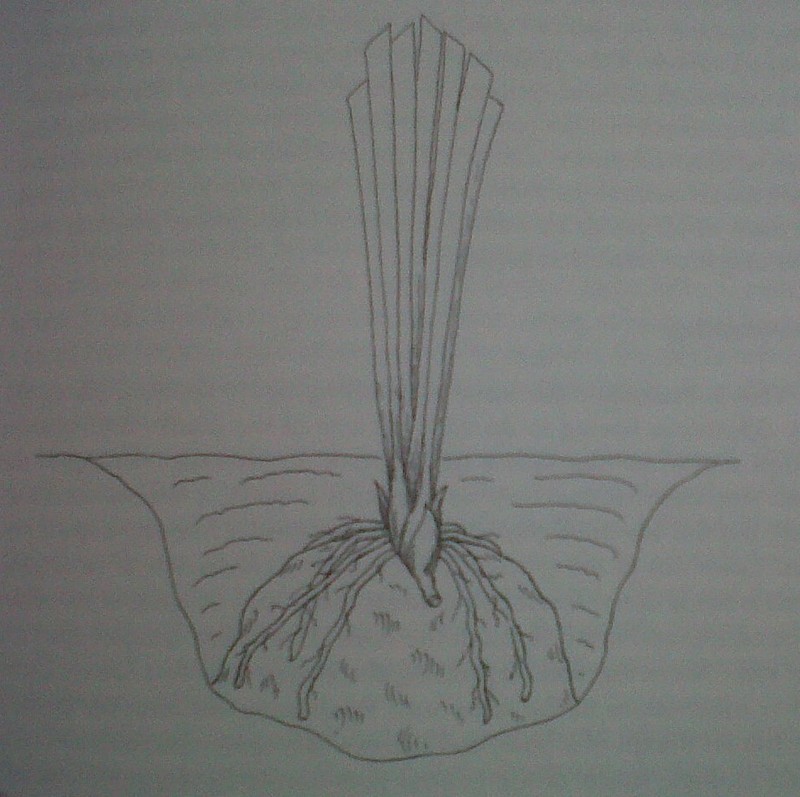 Add a caption
Iris sibirca rhizome planted with crown below soil level