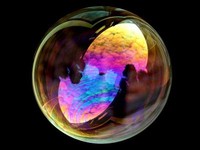 A Brief Guide to Platinum By Marvins Market.
It's name is derived from the Spanish word Platina del Pinto, which is literally translated as little silver of the Pinto River.
It is part of what is know as the Platinum Group of Metals (PGMs), along with Palladium, Rhodium, Iridium etc...
Only a few hundred tons are produced annually, it is a scarce material and is highly valuable as a major commodity. It is incredibly heavy as a metal. Due to it's corrosion resistance, it is NON toxic and is actually used to fight some type of Cancers.
It is truly the best form of precious metal, in my eyes it is on par with 24k Gold. Platinum is a beautiful metal, it has an incredible weight even in small quantities. It's appearance is silvery-white with what I can only describe as an almost ghostly hue.
Platinum is used allot to accompany higher value gold jewellery, often used for the claws and shoulders for high carat gold rings . If you can afford it, jewellery is also crafted solely with this rare metal. You can expect to see the following hallmarks for Platinum.
PT, PT 900, PT 950, PT 999, PLAT, PLAT 900, PLAT 950, PLAT 999