The plunge neckline is a V-neck for the most daring of women. Instead of stopping demurely at the decolletage, plunge necklines take the V-neck off the deep end. A V-neck exposes the collarbone and ends somewhere short of the depth of the cleavage, while the plunge neckline sometimes dives as deeply as the belly button. This women's clothing style is perfect for wearing to clubs and parties, while the more modest V-neck remains the go-to neckline for daily wear.
When to Wear a Plunge Neckline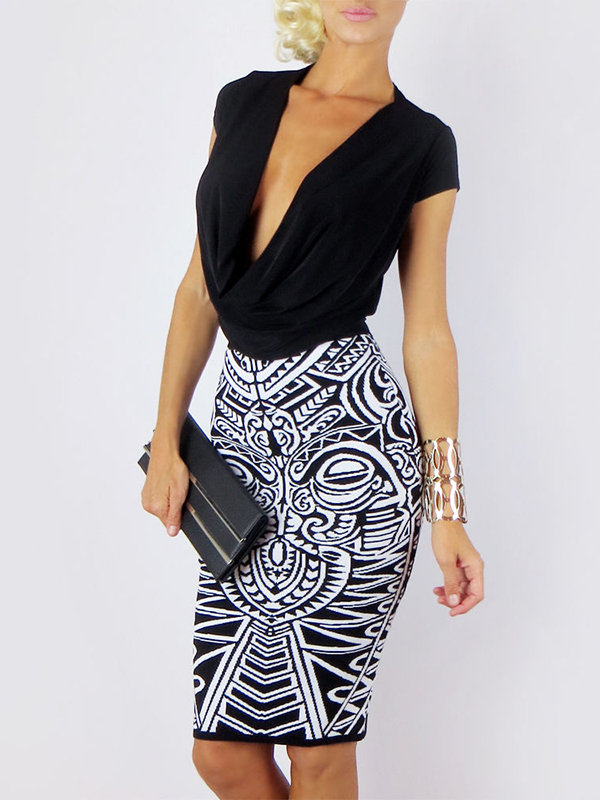 Plunge neck tops create the perfect look for clubs and events. Many come in stretch fabrics and brilliant colours that stand out in club environments. Plunge neck tunics are also perfect for parties. A 'menswear' look that echoes the boyfriend sweater theme uses a perfectly ironed shirt with a button down collar and then leaves the front unbuttoned as far as the wearer dares. This look mimics 'daywear' but is far too daring for most casual or business situations.
When to Wear a V-Neck Shirt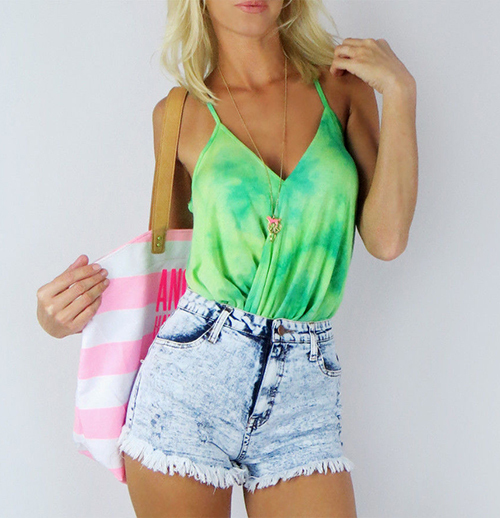 The V-neck shirt is a fashion staple that draws attention to the face. This helps short women look taller, narrows overly broad shoulders, and lengthens thick necks. V-necklines appear in kaftan tops, women's T-shirts, festival tops, tunics, and more. Shirts that button in front create the same look as a V-neck when two or three buttons are open. In most cases, a V-neck top is appropriate anywhere.
How to Wear a Plunge Neckline
Perhaps surprisingly, plunge necklines are actually for women with relatively small breasts. Designers recommend them for women with cup sizes smaller than D. When clubbing or going out, many women wear plunge necklines without bras. In those cases, using wardrobe tape to protect against 'wardrobe malfunctions' is wise. Those who do not mind wearing visible undergarments in public might consider mesh or bandeau bras for protection. Alternatively, a lace top during the day or a sequin top at night provides more cover.
How to Wear a V-Neck Shirt
The V-neck shirt is either casual or dressy, depending on the style and accessories. Bib necklaces and collar necklaces look particularly attractive with V-neck tops. Necklaces of different weights and lengths in complementary colours look nice, or ladies who prefer a more delicate look can choose fine pendant necklaces that dangle near the centre of the V. A tassel pendant is another attractive look with the tassel dropping into the cleavage of the neckline.