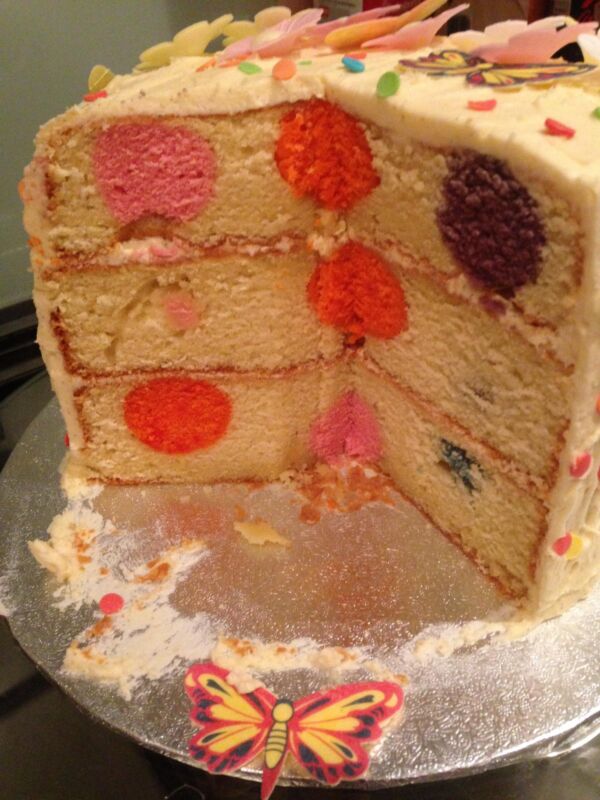 This cake looks amazing and is extremely surprisingly simple.
First of all, ingredients, to make the coloured balls.
100g caster sugar
100g softened butter
2 eggs, beaten
100g self-raising flour
1/2 teaspoon baking powder
1 tablespoon milk.
4 colours of food colouring, whichever you prefer.

Heat oven to 190cfan 170c/gas 5.
Put all the ingrients in a bowl and beat well with hand mixer, until you have a smooth, soft batter. Split the mixture into 4 and colour each one a different colour.
Then put into a cake pop tray, or use a cake pop maker (if you have one).
Bake for 20 mins until a skewer comes out clean.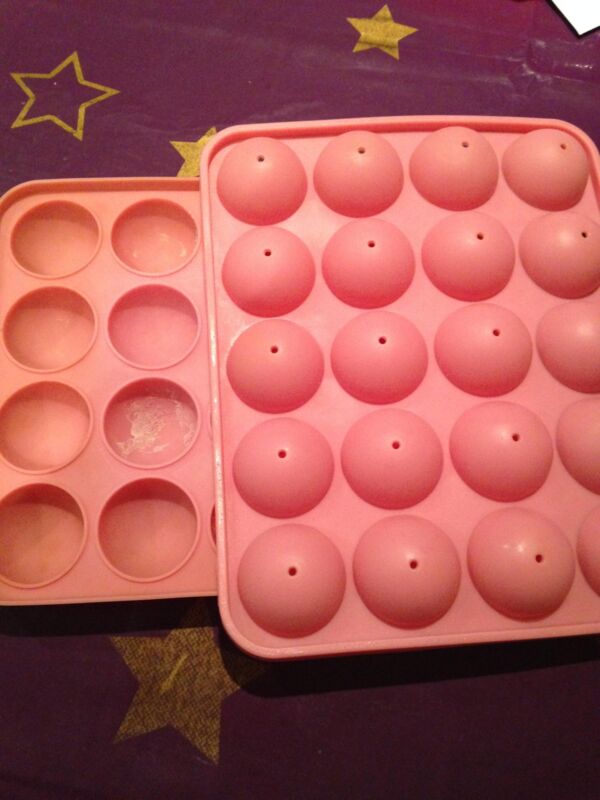 Baking the main cake
Ingredients,
300g caster sugar
300g softened butter
6 eggs, beaten
300g self-raising flour
1 1/2 teaspoons baking powder
3 tablespoons milk.

Make the batter the same as before, just stick it all in the bowl and beat until smooth and soft. Now, grease and line 3, 20cm sandwich tins. Place a little of the batter in the bottom of the tins. Now arrange the cooled coloured balls and cover with the rest of the batter.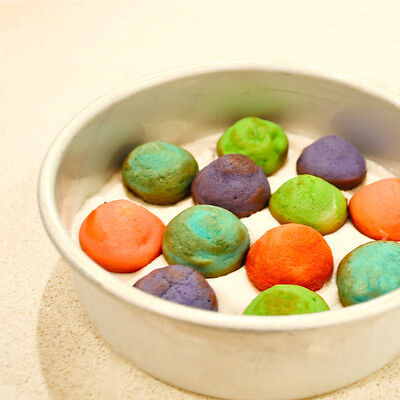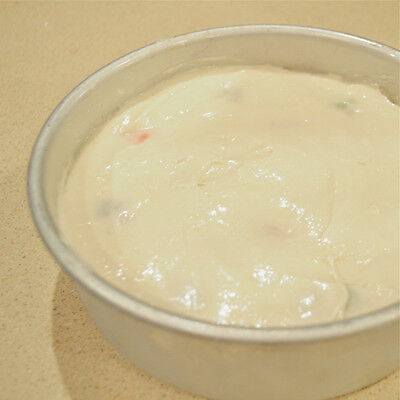 Bake for 20-30 mins until golden and a skewer comes out clean, just make sure to avoid putting the skewer in the cake balls.
Allow to cool completely.
Meanwhile make the butter cream.
230g salted butter (room temperature)
230g unsalted butter (room temperature)
3 cup icing sugar
6 teaspoons vanilla essance.

Place all the ingredients in a mixing bowl and beat in high until light and fluffy. There may be more then needed here, but best too much than too little.
Finally, trum the cakes, if needed, to flatten the layers. Then use the buttercream to stack the three layers and cover then whole cake with the frosting. Decorate as desired.
Written by bzzagent Clairey125 as part of a bzzcampaign.