Porsche ( Carrera )
This is one of many illustrated classic car guides I've created for the community. I hope you enjoy it. If you wish to find out more about the classic Porsche sports car art featured in this guide please click here.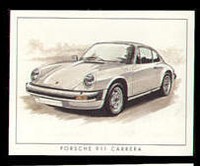 The Carrera name hailed from the Carrera Panamericana, the Pan-American endurance road race in Mexico, where Porsches had performed extremely well. Starting with the 356, models that have carried the Carrera name have been some of the fastest road cars in the Porsche line-up.
If you would like to see more guides on classic Porsche cars please click!
Thank you for reading my guide and I hope you found it interesting!