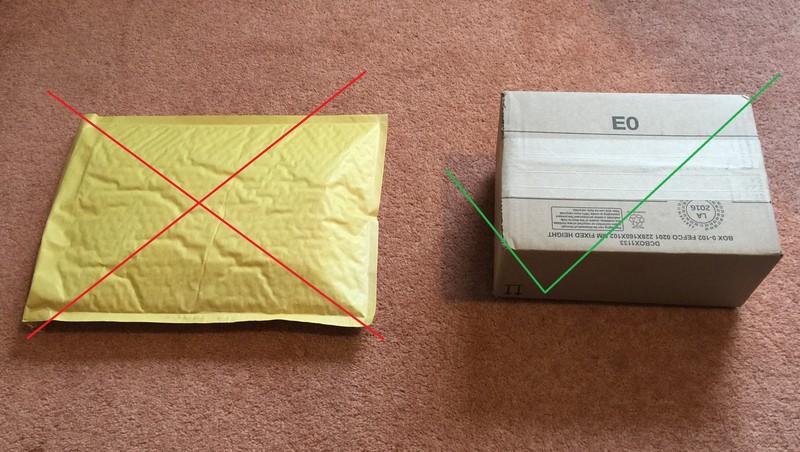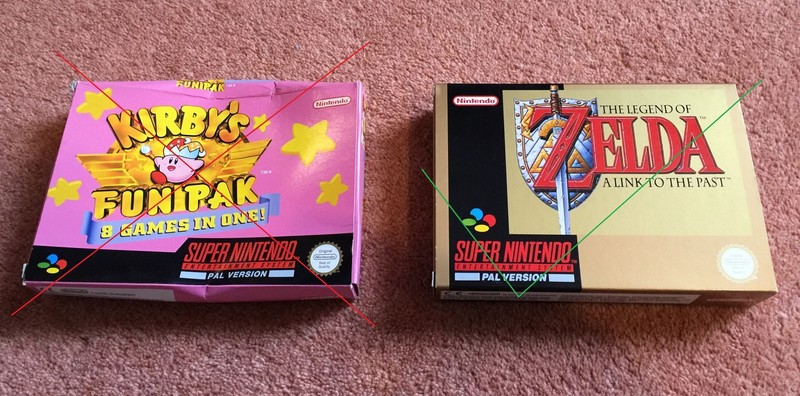 I have bought many games on ebay over the years, yet it still amazes/shocks me when rare, 20 year old games, arrive in nothing but a jiffy bag!

It isn't such a big issue with SEGA games and pretty much all games manufactured from circa 2001, as these games were/are packed in sturdy plastic cases.

NES, SNES & N64 games however were packed in cardboard boxing. This means two things:
ONE: Many games are now very rare in overall great condition ie. no creases, dents, labels on the boxes.
TWO: These boxes are very fragile! Once dented/creased, you cannot fix them!

Simply sticking a £50+ game in a jiffy bag and expecting it to reach its destination in perfect condition is crazy! Postal workers are not in a position to carefully carry each piece of postage individually. Often items are simply stuck in big piles and stacked in bags, if any items in jiffy bags fall to the bottom of the pile, they will be crushed!

Whilst I can appreciate cardboard boxes can increase the overall postage cost, factor this into your ebay price. Either increase the postage (I often find dabbling with the categories allows you to set any postage price you choose, without ebay adding often ridiculous limits) or set a reserve price on the item, then at least you know you won't be out of pocket. And most importantly the buyer will be happy with what they receive and hopefully leave you glowing feedback!!!