Prada shoes are such a wardrobe staple that it is almost incredible that they did not exist at least 40 years ago. Miuccia Prada's expansive vision has resulted in the creation of coveted men, women, and children shoes for all occasions. Buy bags and luggage to match from the signature lines, of course, but find exactly the shoes you need from the House of Prada.
Prada Court Shoes
When people think about women's Prada shoes, court shoes typically come to mind. Even as fashion swings from one extreme to another in women's shoes, Prada manages to accommodate all comers. They offer court shoes with pointy, rounded, almond, peep, square, and cap toes as well as heels from 4-inch stilettos down to sturdy 1-inch squares. Soft Italian leathers make a pair of Prada perfect as office shoes, wedding shoes, or other formal dress shoes.
Women's Prada for Everywhere Else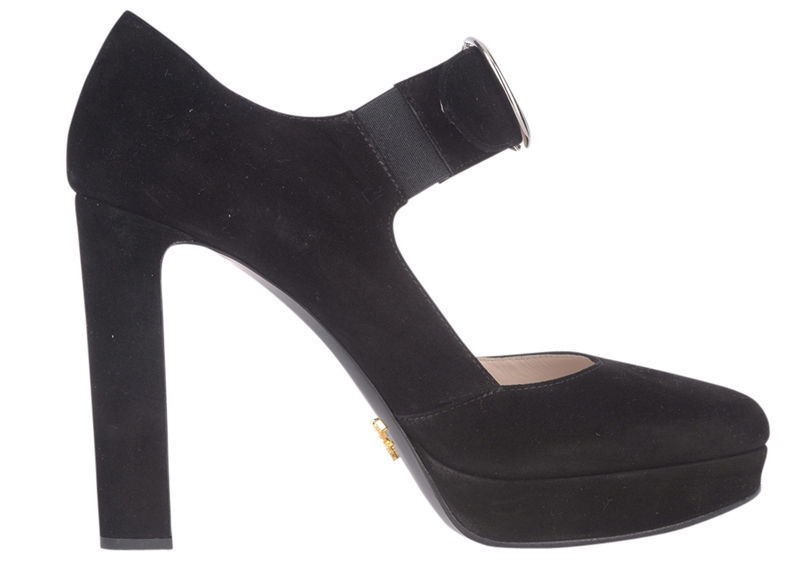 Besides court shoes, Women's Prada shoes include casual sandals and wedges that pair with any summer beach wear, as well as brilliantly colour-blocked sandals to match cruise wardrobes. These sandals have the merest bit of a wedge or a flat platform and only enough strap to hold them to the foot. Prada casual oxfords for fall mix patent and other leathers, combine colours, or run the thickest of laces to create a blossom of a bow. Boots include rubber Wellingtons and practical tall leather boots that would suit horsewomen. Many high-heeled dress boots have unusual cut-outs including peep-toes, slingbacks, and an all-over lace design made using a laser cutting device.
Men's Prada Shoes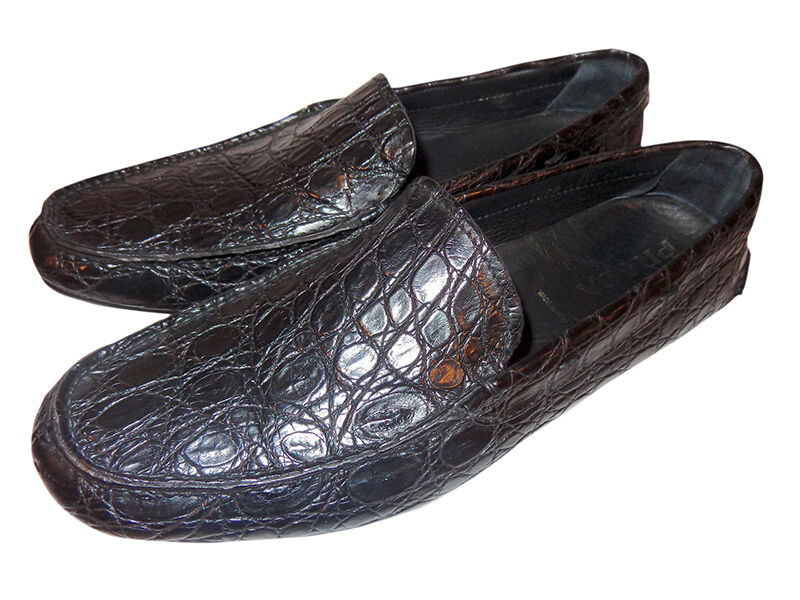 Men's Prada trainers reach their audacious extreme in the wingtip trainer for business, matched in its audacity by the trainer-type soles under the Prada cap toe and wingtip oxfords. What is most surprising about this casual approach to business shoes is that businessmen cite "comfort" as a primary reason to choose men's Prada shoes for their office oxfords and slip-ons. Prada's quality workmanship results in shoes that last, constructed in enduring styles. Whether purchasing office shoes, driving loafers, or trainers, a pair of Prada is a lasting investment.
Prada for Children
Prada for children leans heavily toward practical shoes that parents like: trainers, zip-up boots, summer sandals, and dressier leather shoes with hook-and-loop fasteners that children can put on themselves. Boy's Prada shoes include leather loafers, trainers, and Wellies. Girl's Prada shoes include fun colourful suede and shearling boots and strappy Mary Jane ballet flats for dress up. For toddlers, find Prada booties and even loafers.