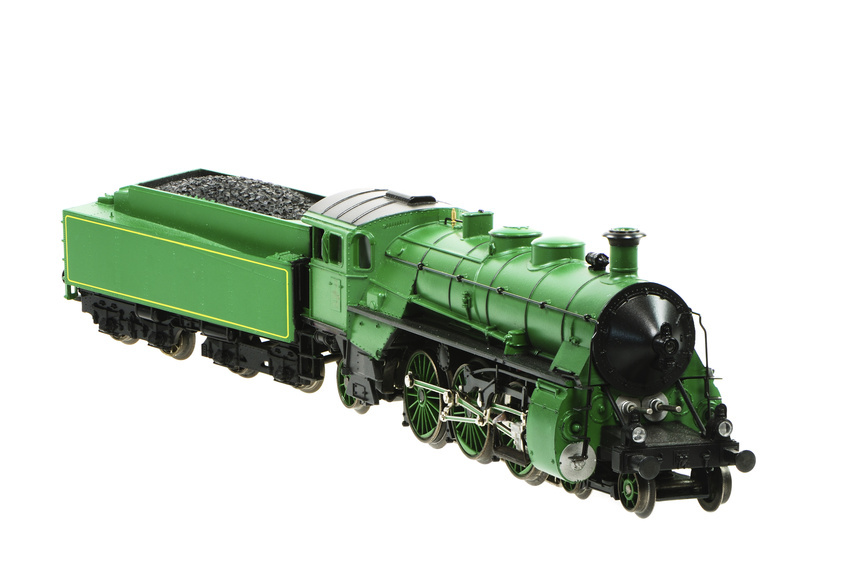 As collectors and enthusiasts will know, N Gauge railway models are highly popular scale models of locomotives. In the UK, NGauge refers to a 1:148 scale model that has a 9 mm(0.354 in)track gauge modelling. It is one of the many considerations that collectors must account for when purchasing scale locomotives, as they take up less space (or can have more detailed tracks in the same space) than the popular but larger OO or HO models.
As the prominence of online sellers grows, eBay offers a wide range of N Gauge locomotives, many of which are pre-war models. With this variety and the ease of browsing and purchasing, eBay is a great place to find pre-war N Gauge Locomotives.
Locomotive Features
There are a number of factors that need to be considered when looking at a scale locomotive, and much of these will depend upon the individual collector or enthusiast's preferences and purpose. For example, N Gauge is often chosen above other larger track sizes because the individual may not have a large enough space to recreate their desired layout in OO/OH scales. Choosing a type of locomotive also matters. For the purpose of this guide we are looking at pre-war locomotives, but there are an increasing number of enthusiasts creating electric or diesel models.
Ultimately the individual must decide what they want from a layout; will it be a loop track or a terminus? Will it be a town or a country setting? And will it be modelled upon an existing railway? Many enthusiasts will look to recreate favourite lines with a touch of history, whereas others will want to get creative and come up with modern solutions with modern equipment. There is certainly a diverse enough product selection to cater to everyone's tastes.
Type of Locomotive Products
When planning or assembling a layout, the consumer should think not only about the type of locomotives they want to run, but the other features they might want to add in, which may include additional carriages, complete rolling stock, non-runners and spares or buildings.
Locomotives
There is a breadth of styles, regions and eras to choose from. For example, engines from GWR, LMS, SR and LNER locomotives are all available. These are known as the Big Four from the UK rail era 3, which ranges from 1923-1947. Within the type of locomotive there are variables of Tanks, Tenders or Steam locomotives, as well as the locomotives are pre-assembled, kit-built or kit-unbuilt. N Gauge Locomotive Kits require assembly of some sort. Often the collector will have to assemble and paint the locomotive before it can run on the track. It is possible to buy entire kits, or just chassis or bodies. There are also kits available for carriages and buildings.
Rolling Stocks
Rolling Stocks comprise all vehicles that travel on the N Gauge railway that are both powered and unpowered. This includes locomotives, coaches and wagons.
Steam/Live Steam
Some scale locomotives are powered by steam, rather than an electric DC motor. The steam can be generated by a number of different methods.
Buildings
Perhaps one of the key elements outside of the locomotive itself is the additional buildings that will be added to a layout. When purchasing pre-war N Gauge locomotives, it helps to also purchase authentic buildings from the period that will give the completed layout a genuine feel and appearance. Buildings include railway sheds, depots and houses.
Non-runners and Spares
It is possible to purchase locomotives that are not in full working order, as well as spare parts and elements. Non-runners and spares can help when restoring broken engines as well as giving a more cost-effective means of purchasing and repairing a locomotive. It is popular among some enthusiasts to have a project based around restoring a non-runner.
Available Locomotive Brands
When it comes to brands, there is a wide variety of choices. Some of the most popular and widely available brands include:
Minitrix
Kato
Dapol
Graham Farish
Hornby
Bachmann
Condition
Condition is a factor that again comes down to personal preference. Some collectors prefer to purchase locomotives that are new – boxed and unopened. This often adds to the value of the product and makes it more sought after. Of course, there are many sellers who are selling newly released models. There are also those sellers who are selling used stock – this could be because they are no longer required or needed for their layouts. It could also be because they are no longer functional and need restoring.
N Gauge Locomotive Buying Considerations
Once the various features have been thought upon and the type of layout has been planned, it's time to get down to considering the options that are available when purchasing the necessary equipment. It is always advisable at this point to do some research – not only about the options out there, but to actually see the physical aspects of some working examples. There are plenty of high street and specialist stores that will give you the opportunity to see the equipment in use. This hands-on experience can help finalise your buying requirements.
Cost
Cost is a factor that can influence the types of products that are going to be used. It is of course always possible to keep adding to your initial setup, so a good piece of advice is to set a monthly budget for improvements. Often the most cost-heavy aspects are the locomotives and the transformers, as well as the baseboards.
Tools
There will be some need to assemble the new aspects of your pre-war N Gauge layout, and so it is important to make sure that you have the relevant tools needed for this. Tools you may need include:
Magnifying lamp – for those fiddly jobs that need a close-up view
Multi tool – with an array of attachments, these are handy in most situations
Drills and screwdrivers – for elements that require manual assembly
Files, saws and soldering irons – for a greater level of customisation on a layout
Track tools – modifying a construction requires track cutters and track pin hammers
Time
Creating a layout, whether it is large or small, stock or custom, requires time and dedication. When a final design has been chosen, along with the relevant parts, it is then appropriate to consider how much time needs to be dedicated to the project. Part of the joy in assembling a layout is the intricate details that are required in its assembly. It is therefore essential that the project is not rushed, as it may affect the end result or lead to mistakes in assembly.
Conclusion
From the topics covered in this guide it is clear that the variety of products and buying options available make it possible to buy the perfect pre-war N Gauge Locomotives on eBay. N-Gauge offers the potential for highly detailed layouts in a small space, as well as the possibility to keep adding and expanding on a collector's layouts.
Collectors and enthusiasts will be able to find the best new, used and vintage locomotives, and see detailed product information about items for sale on the site. The possibilities are endless and eBay offers a safe, secure and intuitive buying process.