Paste a YouTube Video URL
Uploading...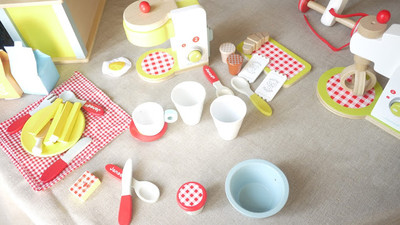 Importance of Pretend Play
Pretend play, make-believe or imaginative play is an important part of the child's cognitive and social development. Children aged two to six or seven benefit from imaginative play in a variety of ways. First of all, role play increases language usage including subjunctives, future tenses, and adjectives. Secondly, pretend play allows children to express their feelings (both positive and negative) and helps to integrate emotion with cognition. Also, children taking on different roles learn social skills such as communication, problem solving, and empathy. What is more, early imaginative play is associated with increased creativity years later.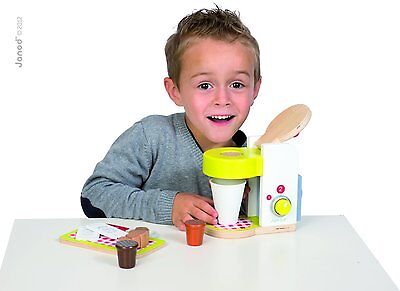 Wooden Coffee Machine
Your little barista will love serving you espresso in the morning with this lovely wooden play
Picnic Espresso Machine from Janod
. Flip open the top of the machine, pop in an espresso pod, stir in some sugar and serve with a croissant. Encourages imagination, creativity, and pretend play.
The Janod Picnic Expresso Machine includes 12 pieces; Espresso Machine Water Reservoir 3 x Coffee Pods Tray 2 x Cups 2 x Spoons 2 x Packets of Sugar Croissant Made of wood painted with child safe non-toxic paint.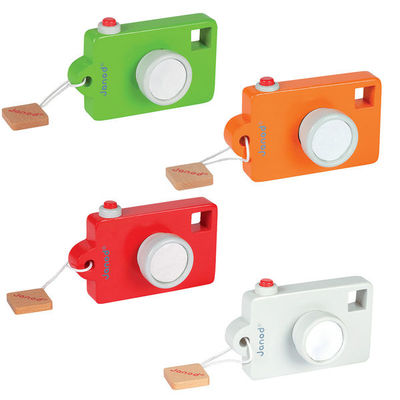 So say cheeeese!
Beautifully crafted and strudy
Janod Pixel Camera
provides hours of play.
There are two non-breakable mirrors in the camera: the viewfinder and the front lens. Comes with a camera bag.
The toy helps develop imagination, increase language usage and improve divergent thinking (the ability to come up with many different ideas, story themes, and symbols).