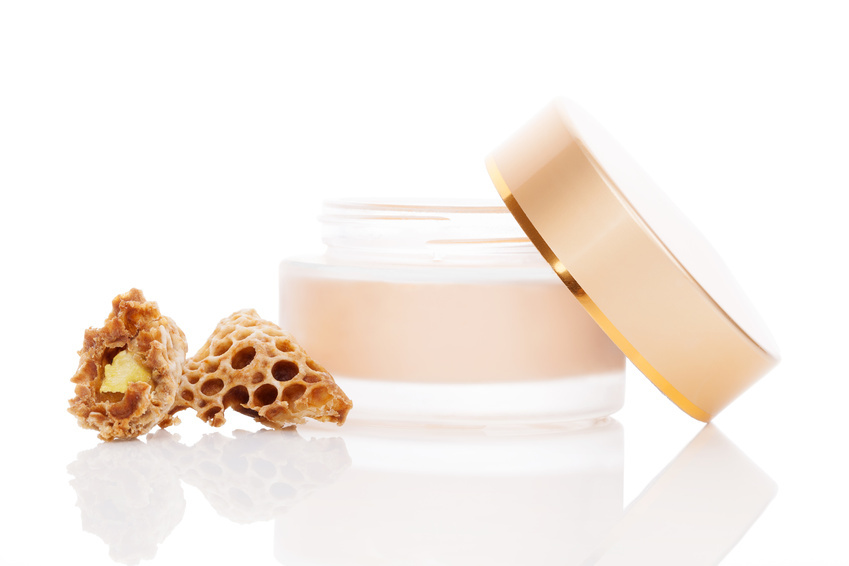 Organic facial products are often inexpensive and found in even the barest cupboard. Some examples are brown sugar, honey and distilled water. For an upscale spa experience, shea butter and organic coconut oil liven things up. There is no wrong way to create an organic facial, so experiment to find the products that work for you.
Honey
Honey is an all-natural antiseptic and antibacterial product. Although most people use it for cooking and baking, its medicinal use dates back more than 4,000 years. Honey is a common ingredient in organic facials because it can help moisturise the skin after a shower. It is a convenient addition to do-it-yourself facials at home since many people already have honey in the kitchen cupboard. As even more of a bonus, honey never spoils.
Brown Sugar

Brown sugar is another organic facial ingredient often found in the kitchen. It is a gentle exfoliator, removing dead skin and polishing the face. Simply dissolve the sugar in distilled water, applesauce, or another base. Make sure the mixture is cool before applying it to the face. Skin care experts generally do not recommend using granulated white sugar because the particle size is larger and rougher. Granulated sugar may be fine to use on other parts of the body.
Distilled Water
Water is nothing if not organic. Although it might not sound like a luxurious ingredient, salons around the world use steam as part of their facial packages. Boil four cups of water in a kettle, adding herbs or oil if desired. After removing the kettle from the stove and letting the water cool in a bowl for a bit, drape a towel over the head and breathe in the steam. Adjust the bowl's proximity to your face to find the most comfortable spot. Steam facials are the perfect opportunity to try aromatherapy.
Raw Shea Butter

Widely used in the cosmetic industry, shea butter is a fat from African shea tree nuts. It has anti-inflammatory properties, but it is most known for being a moisturiser. Raw African shea butter generally ships as small chunks. It is usable as-is, although some people process it by whipping, melting, or blending it with other products.
Organic Coconut Oil
Coconut oil relieves dry skin. Pure, organic coconut oil is solid at room temperature but quickly melts on the skin, making it an ideal ingredient for organic facials. It is also edible and commonly used to flavour curries and sweets. Researchers believe coconut oil might have undiscovered health benefits, especially when consumed. Until those discoveries, you can enjoy coconut oil as a moisturising organic facial product and a cooking oil that is healthier than butter.