You may have in the past received a telephone call from a bubbly telesales person offering you a 'promotional holiday' or 'promotional week' for a bargain price, in return for a 'presentation' of their resort. So, what the heck is a promotional holiday?
Promotional holidays are highly discounted accommodation offers, usually associated with holiday ownership resorts and holiday clubs. They are a method of advertising and a way of attracting Joe Public to view the facilities and benefits of the resort, in the hope that this will tempt you to join their beach club or purchase a holiday ownership package whilst you are there.
The offer is usually for a 7 night stay at a given resort for a family of four, at a hugely discounted rate. You can expect to pay between £99 -£199 for a weeks accomodation, typically of a very high standard in a variety of popular holiday locations. In return for the discounted accommodation, you will be expected to attend a 'presentation' of the holiday club facilities and benefits which usually lasts for one morning or one afternoon of your holiday.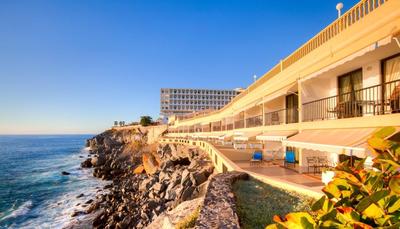 Here are some handy hints and tips on how to book and enjoy one of these types of holidays, and what you can expect once you arrive:
1. Always ensure that the company you are booking with have a website where you can check the details of the resorts offered; all agents of promotional weeks should have hotels and resorts clearly described and also a page where you can check the terms & conditions of the promotion.
2. Always use a credit card when paying for your holiday over the phone so that you will be covered in any eventuality. Avoid using a debit card if possible (although some banks do provide cover with your debit card). Better still, ask if the company accepts payments via Paypal, so that you know your payment is protected and you do not have to divulge your card details over the telephone.
3. If the offer is for a place which you do not like then ask if they have any other locations. Most reputable promotional holiday agencies will offer more than one resort, so ASK!
4. Ask lots of questions. If the company is genuine, then the telesales person should know all about the resorts, the facilities and the promotion in general.
5. Query the presentation: how long will it last? where will it be held? Most presentations will last on average at 90 minutes to 2 hours, so if they try to tell you it will be 20 minutes or so, then what else are they lying about? A reputable company will be honest about this -they are after all hoping for your return custom.

6. Ask for a definitive confirmation of your reservation. You will more than likely receive your booking confirmation via email, but you can ask for a written confirmation to your home address as well if you prefer. Reputable companies will have no problem meeting this request, or will offer it as standard.
7. Check the terms & conditions. Reputable companies will send written terms & conditions of the promotion for you to read and sign, and they should corroborate what you have been told over the phone. Check them carefully for any discrepancies to make sure you do not receive any nasty surprises when you arrive.
8. Call the resort to confirm your reservation before you book your flights. You should have a reference number on your confirmation so call to check everything is in order before paying for flights.

So, what should you expect when you arrive at the resort? Well for starters, upon check-in you will most likely be asked for a security deposit for the room. This is standard for most private membership resorts and is to protect against breakages and damages. Room deposits are usually around the £100 mark, however, most resorts will simply ask for your credit card details, but not actually debit anything (except in the case of damages). If you pay in cash, always keep your receipt safe as you will need this to have your deposit refunded upon checkout.
A resort representative will contact you during one of the first days of your visit (usually when you have a hangover!) to arrange a mutually convenient time for your presentation and resort tour.
So, what does the presentation involve? Well typically, a sales representative will give you a guided tour of the hotel and all of its facilities, during which time they will tell you about the benefits of their private membership and how their holiday ownership concept works. Often over a coffee (push for the wine or sangria!) they will discuss the different offers in detail including pricing and any future costs involved before offering you membership. If you are not interested in membership, then do not be afraid to say no! Reputable holiday ownership companies will not pressure or intimidate you as they know that good referrals are necessary, and if you enjoy your holiday, then you may pass the offer on to someone else who may be interested.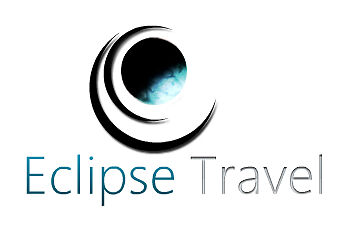 If you are looking for a reputable company with which to book your promotional holiday, then Eclipse Travel have worked in the Travel industry for over 20 years, and have been involved in the Holiday Club sector for 10 years. For just £99 for a family of four (2 adults and 2 children), you can book a one bedroom apartment in any of the resorts worldwide. There are also premium boutique hotels available in exotic locations such as Mexico and Bali for just £149! For more information, visit the company website (eclipsetravel.info).

So what's the catch? Well...that's it! For a few hours of your time listening to a holiday ownership presentation, you receive highly discounted accommodation in a luxury resort. What have you got to lose?