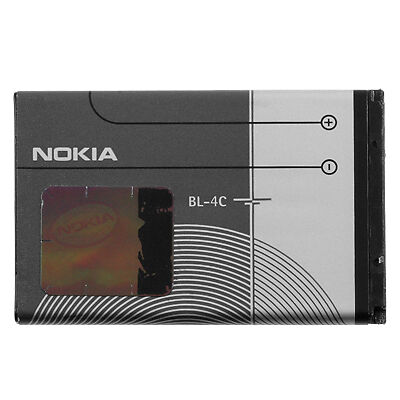 Anyone who uses a mobile phone will be all too familiar with that little notification that appears when the phone gets low on charge. Whether this is a basic electronic message from an older phone, or a colourful and glitzy animation on a new smartphone doesn't matter: what matters is the fact that some sort of power source needs to be found. Of course, this isn't the case for people who are sensible enough to carry replacement and spare batteries around with them. All these people have to do is open the phone up, swap the battery over, and continue to use the phone as they please. When they get the chance, they can then juice up the tiring battery and get it ready for another go. When looking for a replacement or spare battery, it may be an idea to consider getting one that has been refurbished.
About Refurbished Batteries
As a whole, there is no one definition of what refurbished means in the electronics industry. Generally, to refurbish something, such as a mobile phone, means that it has been updated or renewed in some way; in most cases, this means bringing the item back up to its original specification so that it works like new. It might be that the battery had a small scratch on it, and therefore needed to be sent back to be mended. It might just be that the packaging was damaged and needed retaping. In such cases, the actual battery is unlikely to have suffered from any tangible damage aside from a little cosmetic bruising. In other cases, however, the battery may have been faulty and therefore didn't work, requiring it to be returned for repair. While this is a more serious issue, the battery will still be brought back to near perfect condition during the refurbishing process. Refurbished batteries can also come from phones that have been sent back to the manufacturer or seller. When a phone doesn't work or has some sort of fault, like those listed above, it will often be returned. Even if the battery is not the issue, it will be removed and then sold on as refurbished. In some cases, the battery will never been used, and in others it will have seen minimal use.
Advantages of Buying Refurbished Batteries
There are a variety of advantages to buying batteries that have been refurbished. Let's take a look at these now:
Often as New
As just described, refurbished batteries will often be brand new in almost every sense of the word. Often, the only reason they are sent back to the manufacturer or seller is because there is some cosmetic damage to the packaging or the outer surface of the battery that will have no impact on its performance whatsoever.
They Are Cheaper
Most people who buy refurbished goods do so in order to save money, and this is certainly the case when it comes to finding more affordable batteries. As mentioned, the battery may not have been used, or will have been marginally used, but not to an extent that will cause any wear and tear. However, due to this, they will always be labelled as being refurbished and will, therefore, command lower prices.
They Come with Warranties
Refurbished batteries that are bought from reputable manufacturers will often come with warranties. These will vary in length but will commonly be about 90 days, giving the buyer the chance to use the battery and see how it works. If they find any fault with it, they can send it back to be repaired or replaced.
They Are Environmentally Friendly
Another common advantage to buying refurbished batteries is the fact that they are friendlier to the environment than buying brand new ones. Due to the fact that refurbished batteries are products that have been recycled, they will not add to the masses that sit in landfills all over the country. Electronic waste is a growing problem around the world, and so helping to reduce the problem, rather than adding to it, can only be seen as a good thing.
Disadvantages of Buying Refurbished Batteries
There are two sides to every coin, and naturally refurbished batteries are not without their downsides. Let's look at what these are briefly now:
Can Have Defects
While many refurbished batteries will never have been used, or will be in top notch condition, this cannot be guaranteed, and many will have seen a fair bit of use before being brought back up to specification. Some will have been returned to the manufacturer or seller due to defects and malfunctions, and so the chances are higher that such issues will persist when buying refurbished batteries. These defects and issues can be both internal and physical.
Warranty Protection Isn't Extensive
While many refurbished batteries will have warranties with them, these will be a lot shorter than the warranties that come with brand new products. In general, brand new products come with full one year warranties, providing the customer with a more comprehensive protection package.
Refurbishing Process May Vary
Batteries can either be refurbished by the seller or the manufacturer. As such, each of these will have their own refurbishing process, and these may vary from company to company. As such, there can be no guarantee that a particular company is refurbishing their batteries under strict quality controls. While larger, well known retailers can generally be trusted to provide an excellent service, smaller ones may not, and this may lead to faulty products.
The Bottom Line
The benefits generally outweigh the negatives when it comes to buying refurbished batteries. Many people still look upon refurbished technology with a suspicious eye, but this is generally counterproductive for those who want to get high quality goods at reduced prices. Many refurbished batteries will never have seen a day's use and will therefore be good as new - although it will be important to refer to the specific retailer or manufacturer to determine this. As long as a bit of research is conducted, anyone can find top quality refurbished batteries for their phones without having to cover the higher costs that modern lithium batteries bring. While there is always going to be an element of risk, this is something that most should be happy to bear.
Buying Refurbished Batteries on eBay
Refurbished batteries can be found on eBay, and these will be both refurbished by sellers and manufacturers. In order to find them, go to the eBay homepage and then find the category called Electronics & Technology. Click on it, and a new page of smaller categories will load. Now click on Mobile & Home Phones, wait for the page to load, and then go for Mobile Phone Accessories. At this point a list of much smaller categories will be listed. Look down the list on the left and click on Batteries. The final step is to look for the tab called Condition, and then click on Manufacturer refurbished or Seller refurbished. In addition, use the other tabs to search by brand, price, and so on. Now simply look through the listings to find appropriate products to buy. When doing so, pay particular attention to the seller's ratings, and always read descriptions and product reviews thoroughly. For those with specific products in mind, use the search function by typing some relevant words into the search box and hitting enter.
Conclusion
The only real risk when buying refurbished batteries is that they may either not work with the intended phone or have a defect that actually causes damage to it. However, since most refurbished products have been subject to very strict quality controls when being brought back up to spec, they will generally be just as good as new ones - and, of course, that's not even counting the ones that haven't ever been used in the first place. So, anyone searching for a cheaper replacement or spare battery could do a lot worse than to buy one refurbished.