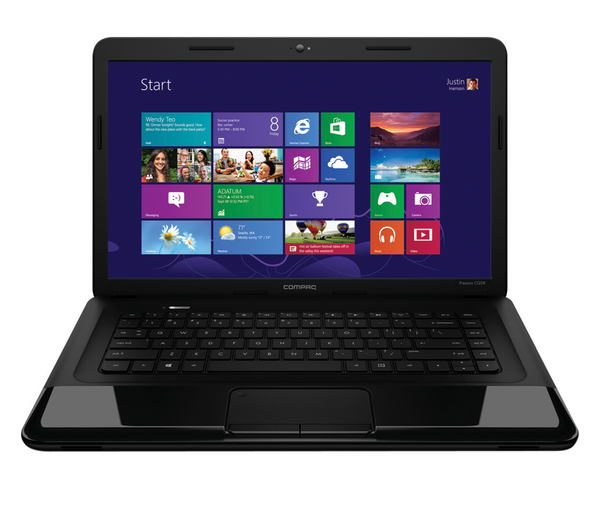 PC laptops and netbooks give individuals the ability to use access the Internet while on the go. They also give PC users the ability to utilize various programming, such as Microsoft Office, when away from home or the workplace. And while both laptops and netbooks offer a lot of the same features, they also have some components that set them apart. Size and portability defines the areas where laptops and netbooks can differ, as well as some of the functionality that a laptop has when compared to a netbook.
One thing that both laptop and netbook owners should do includes protecting the equipment by using a carrying case. When transporting both types of devices, a protective case can protect valuable components if they fall or strike a hard surface. To protect your investment, also remember to properly maintain the equipment. Finally, cleaning laptops and netbooks can extend almost any mobile device's lifespan. Shoppers can find laptops, netbooks, and various items useful in protecting, maintaining, and cleaning devices at local computer stores or online at marketplaces like eBay.
The Difference Between a PC Laptop and a Netbook
While similar in function and design, PC laptops and netbooks do differ in certain areas when compared head-to-head. The following sections describe the key differences between the two, including cost, screen size, specific features, and memory.
Physical Size and Portability
Shoppers often compare laptops to desktop computers or at least a mobile equivalent of one. While laptops continually shrink in size, becoming thinner and more lightweight, they cannot compare to the mobility of a netbook. Netbooks offer the best in portability, usually weighing a third of the lightest laptops available.
Features
Unlike a laptop, a netbook has no optical drive. Its sole function lies in its ability to provide Internet connectivity in a small package. This does not mean that netbooks cannot utilize media, especially from online sources. While video and movies lie out of the area of capabilities of a netbook, they can display music and photos. Laptops, on the other hand, allow users complete access to a full range of multimedia content.
Screen Size
The smaller screen size of a netbook helps reduce its overall weight. A laptop, on the other hand, typically comes with a larger screen, though developers put out thinner and thinner screens as technology continues to advance. Despite this fact, netbooks continue to have the advantage of a lower weight due in large part to the small size of their screens; most fall in the range of around 17.8 centimetres.
Memory
Another key area of difference comes in the limited memory capabilities of many netbooks. A few have a higher degree of memory, but with the capabilities of cloud computing, large amounts of on-board memory should not play heavily into what a netbook can achieve. Laptops often have extensive memory capabilities, a large majority averaging a terabyte or more.
Connectivity
Internet and Bluetooth capability provide the connections that users rely on when using a laptop or netbook. Most newer devices feature the latest in Wi-Fi connectivity. This category can include some older, used devices, largely dependent on the timeframe in which the equipment was manufactured.
Cost
Netbooks provide a less costly price point than their larger, more complex laptop brethren, mainly attributed to the netbook's smaller overall size and lack of components, such as an optical drive. While costing more, laptops give individuals more choices when using the device.
PC Laptop and Netbook Features
When it comes down to it, shoppers should base their laptop or netbook purchase on what they need out of their device. The table below details some of the capabilities that both laptops and netbooks offer, including e-mail, photo editing, software, and many other features.
| Specific Needs | Netbook | Laptop |
| --- | --- | --- |
| E-Mail | Yes | Yes |
| Microsoft Office | Yes | Yes |
| Music | Yes | Yes |
| View Photos | Yes | Yes |
| Edit Photos or Video | No | Yes |
| Internet Connectivity | Yes | Yes |
| View Videos or Movies | No | Yes |
| Webcam | Yes | Yes |
| Casual Games | Yes | Yes |
| Graphic-Intensive Games | No | Yes |
| Multitask | No | Yes |
Shoppers should also keep in mind other factors, such as portability and battery life, when purchasing a laptop or netbook. If traveling longer distances, consider selecting a model that offers longer battery life.
Protecting PC Laptops and Netbooks
After purchasing a laptop or netbook, shoppers need to keep in mind how they can best protect their investment. A variety of ways exist to keep a laptop or netbook running for years to come. The sections below cover such items as optimizing a device's battery to using a carrying case to transport them, as well as general maintenance and cleaning tools that device owners can leverage to help protect their laptops and netbooks.
Optimizing the Battery
A PC laptop or netbook battery plays an important role in device use when away from home. Laptop or netbook owners have a few options to help extend battery life. The following table contains some simple steps that device owners can follow to protect the life of their device's battery.
| Battery Extending Option | Description |
| --- | --- |
| Keep Battery Contacts Clean | Clean contacts using a cotton swab dampened with rubbing alcohol; this can get rid of power reducing corrosion and dirt |
| Charge the Battery Correctly | Device owners can charge newer, lithium ion batteries repeatedly with no ill effects; this also includes partial discharges |
| Completely Drain Periodically | Older laptops, with nickel-based batteries, require an occasional complete drain; this helps ensure it can hold a full charge longer |
| Allow for Adequate Ventilation | Ensure mobile devices remain cool by keep cooling vents clear; constantly overheated devices can shorten battery life |
| Carry an Extra Battery | Keep an extra battery on hand; this can give device users peace of mind as they have a spare in case they need it |
| Store Batteries Properly | Batteries need proper storing when not in use; keep them in a cool dry place at around 40 per cent of a full charge |
Batteries wear out over time with any mobile device, including laptops and netbooks. Properly using, storing, and charging a battery guarantees a longer battery life.
Carrying Cases
When travelling, make sure to transport a laptop or netbook in a carrying case appropriate to the device. This can include cases built for the device itself or a more generic carrying bag that shoppers can find at a computer supply shop. Carrying cases should include adequate cushioning to protect devices. In addition to this, cases need to have enough pockets to hold any accessories that device owners own.
Maintenance and Cleaning
While proper battery care and making sure to protect devices by using a carrying case when travelling provide two important ways to ensure long laptop and netbook life, maintenance and cleaning offer one of the best ways to extend the life of mobile devices. Before cleaning, always make sure to remove the device battery and disconnect any power source. The sections below describe various areas of a device that users should clean on a regular basis.
Device Case
One of the first areas that need cleaning is the outside of the device case. Do this by using a cloth dampened with a distilled water and vinegar mixture. For more persistent stains, use a little rubbing alcohol. Avoid using household cleaners.
Cooling Vents
Cooling vents mainly pertain to the ports underneath the netbook or laptop. Device owners should clean these with a toothbrush or compressed air. Owners should take care when using compressed air as it sometimes contains moisture, which can damage components if blown into a vent. Also, make sure to immobilize any fans with a toothpick, or other device, before spraying compressed air through them. Otherwise, they overspin and become damaged.
Input and Output Ports
Clean the input and output ports with a toothbrush and a can of compressed air, if necessary. This helps keep ports in good working order and prevents any dirt from interrupting the function of the components. When cleaning ports, make sure to do so in a clean area, as the compressed air could blow dust into the ports.
Display
When cleaning a display, avoid using alcohol or other solvents. Most computer manufacturers recommend using a distilled water and vinegar mixture. Using a soft, lint-free cloth dampened with the mixture and wrung out, wipe gently across the display screen.
Keyboard
To clean the keyboard, use a toothbrush and a can of compressed air. Blow from one side of the keyboard to the other, being careful not to get debris in your eyes or mouth. As a finishing touch, use a clean, lint-free cloth dampened with the same distilled water and vinegar mixture used for the display.
Popular PC Laptop and Netbook Brands
A variety of PC laptop and netbook brands exist. Shoppers can find a list of the more popular brands below, which range from ASUS, to HP, to Toshiba.
Acer
ASUS
Compaq
Fujitsu
HP
IBM
Panasonic
Samsung
Sony
Toshiba
Find PC Laptops and Netbooks on eBay
If you want to buy a laptop or netbook online, visit the eBay marketplace and begin searching for the perfect product. When searching, enter keywords into the search box on any eBay page. Use terms like "Samsung laptop" or "red netbook", for example, that describe the product you are looking for. Once the available product lists pops up, narrow it down by clicking on the categories options to display only the listings that you prefer. If you need help with searching eBay, just go to the search tips page for additional advice. Another option for shoppers includes browsing specific eBay shops for product options like laptops and netbooks.
Top sellers on eBay offer high-quality products for reasonable prices. When sorting through listings, read over product details, including how much the item costs, its condition, and any other important details, like size, colour, and weight. To contact a seller directly with more product questions, click the Ask a Question link on the seller's product page. Finally, make sure to read through the seller's feedback rating, which represents the satisfaction level of other shoppers with that particular seller.
Conclusion
When shoppers buy a PC laptop or netbook, they make a big investment. The plus side to owning a mobile device involves the freedom to go almost anywhere with the device and remain connected, as long as a Wi-Fi connection exists. One of the downsides involves the cost of some of these devices, though they become less costly each and every year. This investment means that device owners need to keep in mind the protection of their devices.
Taking care of a mobile device involve a few areas. In addition to taking care while using the device, owners should keep a few other factors in mind. By properly maintaining devices and making sure they remain clean and free of debris extends their lifespan exponentially. This includes buying carrying cases and additional batteries. Remember, shoppers can find PC laptops, netbooks, and the various equipment associated with their protection and care on eBay.