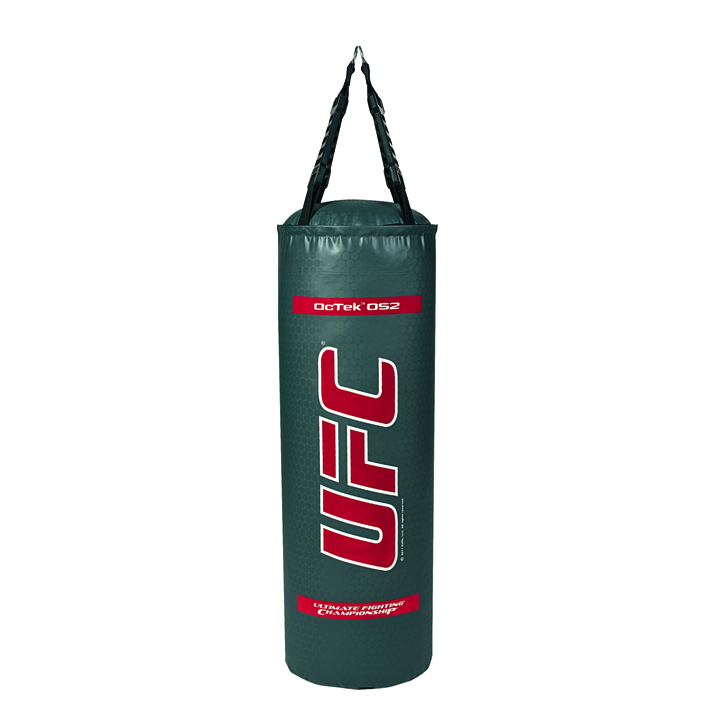 Boxing is being increasingly seen as a way to keep fit over and above its status as a combat sport. Gyms have been cropping up all over the UK and the growth of this has meant some people opting to buy punching bags for their own home to replicate the experience.
A punching bag is an excellent addition to a home gym and can give the user a varied level of fitness compared to what is provided by cross-trainers, treadmills and exercise bikes.
The following buying guide explains how to differentiate between punching bags, the best way to find them on eBay and how to complete a purchase safely and securely using the auction site.
Types of Punching Bag
There are a plethora of punching bags available and choosing the right type is the first decision to make.
Below is a table that explains the main types of bag sold by eBay, with a description alongside each:
Type of Bag

Description

Punch Bag

Large punch bag that either hangs from a ceiling fitting or is free standing.
Can vary in weight, size, and the material used, which all have a bearing on the fitness level of the user.
Designed for strength and endurance training.
Excellent for longer and more intense workouts that include heavy punching.
Specific stands can be bought to hang the bag from.

Speed Ball

Small ball that will hang from a board and help the user to enhance their quickness.
Can vary in size, with many boxers preferring to purchase smaller ones.
Beginners should only move onto a speedball once familiar with a regular punch bag.
Speedball is attached to a board by way of the 'swivel' which comes in three different types.
Hanging or Standing Punching Bags
This guide is focusing primarily on punching bags, and there are two different configurations that exist – the hanging punching bag and standing punching bag. The differences between both are explained below:
Hanging Bag
Bag hangs from a ceiling or wall fitting and won't slide around the floor as a result.
Research into the history of the house must be done to make sure the ceiling can bear the weight.
Wooden beams in a garage can be an ideal place to hang a punching bag.
Favoured by people looking to improve their general health and fitness.
Consideration regarding space must be taken before buying.
Standing Bag
Ideal if there is no place inside the building to hang a punching bag from.
Bag is attached to a heavy base that is filled with sand, water or another solution that will make it unable to move.
Tend to be slightly smaller than hanging bags and are easier to use if the boxer is shorter.
Can be put away once it has been used and then brought out again when needed.
Come in a number of different shapes with those shaped like a human not uncommon.
An option that is favoured by amateur boxers that are training for fights. Have been known to move around the floor while being used.
Buying Considerations For a Punching Bag
The nature of punching bags means that there are a number of buying considerations that have to be taken into account before buying.
The following factors are the primary considerations that one should take before committing to a purchase:
Brand
eBay allows buyers to search the site with 'Brand' as a parameter, and it's recommended that when buying a punch bag plenty of background research is done on different makes.
Choosing a reliable brand will mean the product lasts for a longer time and it's easier to guarantee you're getting value for the money.
Brackets and Safe Fixings
When buying a hanging punching bag, it's important to buy wall fixings and brackets that are dependable and mean the product can be used safely.
Check the wall that the bracket is being fixed onto can sustain the entire weight of the punching bag. If this isn't the case, the wall could be damaged irreparably, and the safety could also be compromised if it falls off during use.
Price
How much is paid for a punching bag will vary widely and can be affected by all manner of different factors.
Do research into the recommended retail price (RRP) of items before making a firm bid, and ask the seller as many questions as you need to in advance of bidding for anything.
Condition
A buyer can buy punching bags in a variety of conditions when shopping on eBay.
New punching bags will be in their original packaging and should have seen no use before being listed on the site.
Used punching bags are likely to be in a variety of different levels of condition. Check the product description and with the seller to find out exactly how much use the item has had and how old it is.
Gloves
When using a punching bag most people will choose to wear a pair of gloves in order to protect their hands from significant damage that can be sustained.
Gloves come in many different styles and sizes, and it's important to buy the correct pair and some that will give sufficient protection when training.
Punching Bag Size and Weight
The size and weight of a punching bag is very important and can define the type of fitness the user gains.
A heavier bag is more suitable for boxers that are hit with harder and heavier punches, and are experienced in the art of boxing.
Lighter bags are more appropriate for beginners that are just starting out and looking to gain a level of fitness that will let them move onto a heavier bag in future years.
Ability of User
It's very important that the ability level of the primary user is known before buying a punching bag.
As mentioned above, beginners will be a lot more suited to a lighter bag, whereas more experienced users will want a heavier bag to maintain the higher level of strength present.
Novices should also do background research on how to box correctly before using a bag in order to lessen the chance of an injury occurring.
Conclusion
Developing an extensive home gym is something that many people are choosing to do as a long-term alternative to expensive gym memberships.
Cardiovascular machines and Multi-Gyms are the most sought after machines, and a welcome addition to a gym that contains these is a punching bag to maintain upper body strength.
eBay has one of the most competitive ranges of punching bags anywhere online, with thousands of items from a huge number of sellers available at the click of a mouse.
Before deciding on a bag there are a number of pertinent things to consider, including:
Where will the punching bag be used?
Is the primary user a beginner or an experienced user of boxing equipment?
Is a standing bag or hanging bag more appropriate?
The answers to these questions will help inform a decision, but remember the final choice rests with you, the buyer.