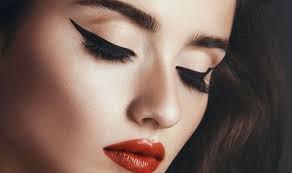 When buying make-up on Ebay, you may always wonder if it's genuine or used. Here are some handy tips on how to know if they are.

- Make sure seal is on item when received, if not send it straight back as it most likely is used.
- Always look at sellers feedback score, I normally don't purchase anything from a seller with less than 92% feedback score.
- Sometimes if its too cheap, then it may be too good to be true
- Stick to brands that you know, don't purchase unknown ones unless they have been tried and tested.
- If you ever have any questions, don't hesitate to contact the seller before purchasing. If they don't reply then there is probably a reason why.
Some well-known items that I can recommend and that I have actually purchased from E-Bay and really love are:Sleek concealer kit, I absolutely love this item, it really brightens the under eye area and conceals dark circles. And trust me I have a lot of them.
Sleek blusher – really well pigmented and they have a wide range of colours to suit every skin tone. With this item a little really goes a long way.
Max-factor 3in1 foundation – this really is a concealer, primer and foundation in one and perfect for when you don't have the time to do all this.

So if you follow these handy tips and always research on the item before purchasing, you will save a lot and be able to purchase great items.