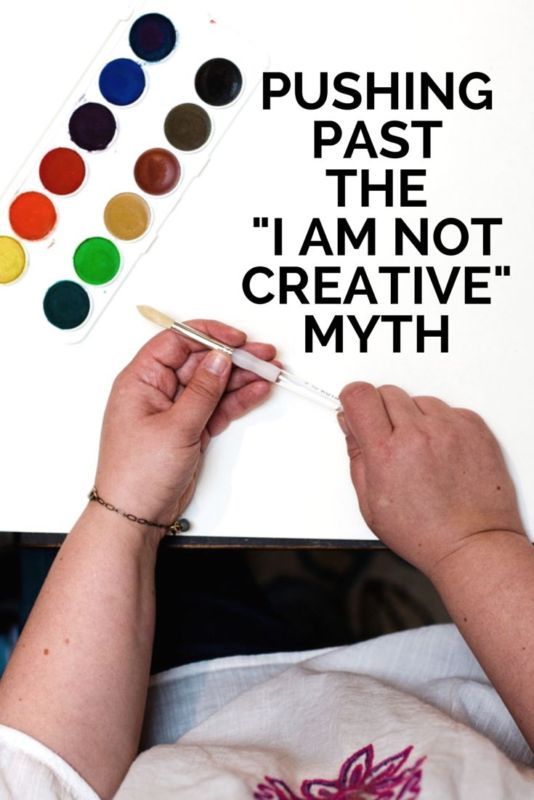 Sometimes when I tell people that one of the things I teach about is how to use creative practices to tell our stories, they say, "Well, I'm not creative" or "I haven't been creative since primary school." And I smile each time and say, "We are all creative. Each one of us." And then we have a conversation about how creativity is not only for professional artists and dancers and writers, but how we are each creative every day in the ways we move through the world.

Sometimes people tell me that they feel a desire to bring creative play and art into their lives, but they don't know where to begin. It becomes easier to say, "I'm not creative" than to say, "I'm a grown-up and I don't know how to just have fun with art and writing and creativity anymore."

Here are six ideas to help you dive into the world of creative play and push past this idea that you aren't creative.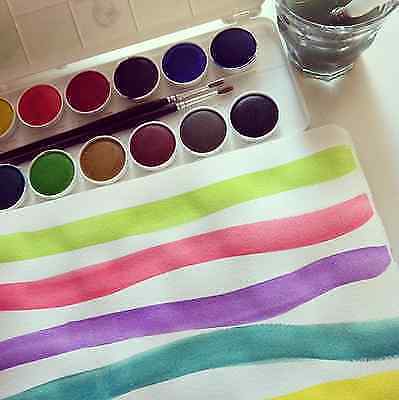 Just Start
I know this one might seem obvious, but the truth is you can either talk about wanting to be more creative or you can get to it.
Get a new box of
Crayolas
,
coloured pencils
or
watercolours
. Get a big blank
watercolour sketch pad
. And just start playing. Draw like you did when you were a kid. Draw stick figures. Make a rainbow using watercolours. Just make a dot in the middle of the page. Just have some fun!
And if you want to start with writing, get a simple notebook and a pen in a happy colour and make a squiggle mark on every single page of your notebook. Every single page. This will help you push through that fear of "messing up" your journal and make it a lot less precious.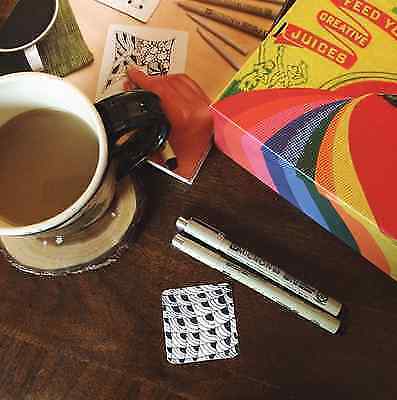 Get a Book
Choose a topic you want to explore - from beaded jewellery to Zentangle to art journaling - and dive in. There are so many awesome creative books out there that teach you how to embroider, metalsmith, wood carve, and how the list goes on and on.

Then commit to gathering the supplies you need and make a creative date with yourself and your new book.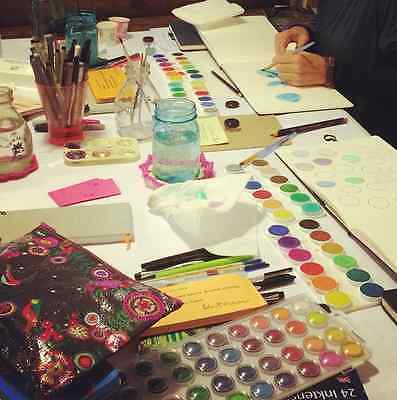 Take a Class
Find a class in your town on a topic that sounds fun to you. Community centres, colleges, and even schools often offer classes during evenings and weekends. You can also ask at local art shops and fabric shops, and look at bulletin boards at local coffee shops and markets.

Grab a friend to come with you or decide to go even if you don't know anyone. I recently took a Zentangle class and had so much fun just having a night out connecting with other people and learning something new.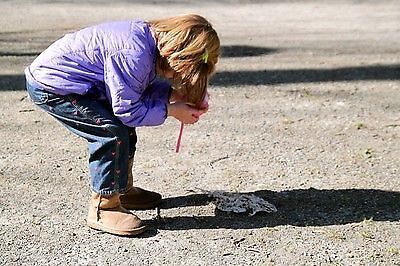 Invite a Child on a Playdate
Children see the world from a place of wonder and their questions and curious nature become contagious when we open our hearts to seeing through their eyes.

Invite a child to join you on a creative adventure. Go on a walk and see what you find. Maybe make it a treasure hunt and try to find your shadows, something alive, something growing toward the sun, something blooming, and so on. Pay attention to what the child notices. What makes her stop in her tracks? What questions does he ask? What does she pick up? Notice how he sees different things than you do simply because of your height difference. Take notes like you're seeing this part of your town in a new way.

You might want to take some chalk and draw or make sun prints or take photos. My daughter and I recently went on a photography adventure where we each took photos with our cameras. She loved it. And it was so much fun to see the joy on her face when she saw the photos that she took.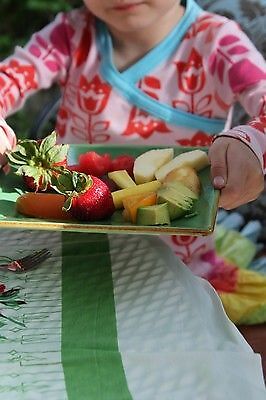 Get Creative at the Supermarket
One way to invite in creativity is to add it to an everyday task, like going to the supermarket. See how colourful you can get with your purchases in the produce department. Let your senses lead you on this adventure. And then when you get home, get creative with the feast you make for yourself.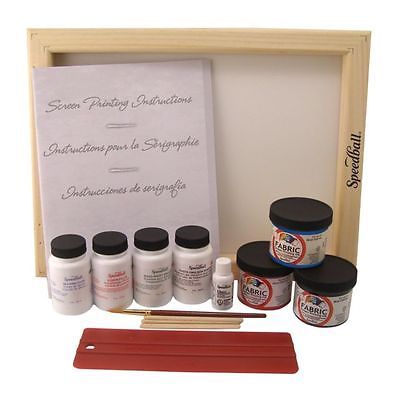 Buy a DIY Kit
There are so many great
DIY kits
available right now. They come with just about everything you need to complete a DIY project. Check out my
DIY Fun! Collection
for a curated selection of kits here on eBay.
Henri Matisse said, "Creativity takes courage." My wish for you is that you will choose to make a brave move today and have some fun with your creative self!
For more ideas, check out my
Just Get Creative Collection
.